This review/essay is divided in three parts:
I. Introduction
II. Context
III. ALLTITMFRY ("At long last, this is the mother fucking review, y'all!")
I. Introduction
Ana: I am Brazilian, have had little to no contact with what can be described as Science Fiction "canon" until I moved to England 10 years ago. I have never read Heinlein before. Heck, I hadn't even heard of Heinlein until very recently when his name started popping up here and there, always within a context that suggest divisiveness: from some corners, I hear that his place within Science Fiction canon as a "classic" seems to be a non-starter and more importantly, his influence in the field an indisputable fact. From other corners, I have seen the argument that most of his oeuvre is incredibly problematic, especially his take on women.
In many ways it was impossible for me to approach this book without certain things weighing on me. Two specially: 1) because I am not well-read when it comes to the usually accepted Science Fiction "canon", I might not be able to actually tell by simply reading this book, what is supposed to be Heinlein's influence in the field. 2) I will always approach any book from a perspective that attempts to examine topics that are important to me as a reader and as a reviewer but which might be ultimately unrelated to what makes the book "important." So I might not have the tools and knowledge to be able to say anything at all about how this book influenced the field but I do have plenty of things to say how it went about creating its plot and putting forth its ideas.
That's my bias.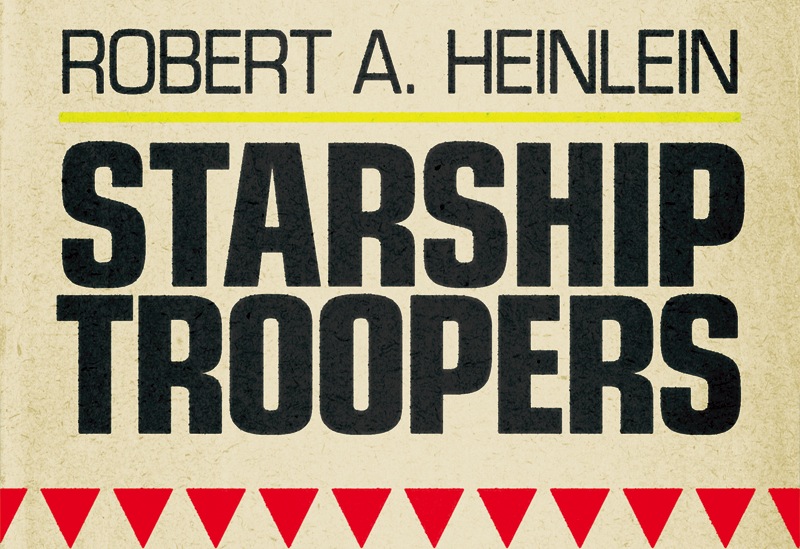 Thea: My bias is a little bit different. I am an American, but like Ana I grew up overseas (Japan, Indonesia) and my exposure to American pop culture and certain SFF icons growing up was strangely specific – most of my English language stuff was centered around an annual summer visit to the States in which I would binge on book and VHS purchases and American TV. I discovered Heinlein as a teenager, following the movie release of Starship Troopers – I was living in Fukuoka at the time and watched that movie a few times in the theater. And, yeah, I freaking loved it. Naturally, I picked up the book as soon as I could…and was promptly disappointed and bored. I tried another Heinlein after that – Stranger in a Strange Land – and, though there are interesting ideas in both books, I was similarly lost and bored with the story. Worse, I remember being kinda offended with the story (of course, until very recently I basically thought something was wrong with me and my reading of the books).
That's my background – having read certain classics and authors, but not ever being completely comfortable with my status as a fan or reviewer to actually voice displeasure with these storied tenets of SFF until fairly recently.
II. Context
Just last week a new round of conversations about the importance of Heinlein within the field got going. It started with a post from Baen Books' publisher Toni Weisskopf talking about Science Fiction, fandom and the place of Heinlein within fandom. Above all, the importance of reading Heinlein as a mark of "true" Science Fiction fan. Ana wrote a reply to that post called Smuggler's Ponderings: History, Fandom and Masters of Science Fiction. Scalzi also chimed in with The Orthodox Church of Heinlein.
Coincidentally, just a few weeks before we had been told that the Hodderscape Review Project book for the month was…a Heinlein book. Talk about timing.
Hugo Award Winner The Moon is a Harsh Mistress was first published in 1966. In 2075, the Moon is a penal colony with a population that mixes criminals and political exiles and their descendants. The colony is under Earth's rule but its day-to-day customs are mostly left to its inhabitants who rules themselves, based on "laws" that are "naturally" developed from those customs. Important: Men outnumber women 2 to 1. It is established at some point that the colony cannot continue to export its production of grains to Earth because it will not only eventually exhaust its resources but also because it is essentially a bad commercial deal for the colony.
This is the basis to start a revolution to break free from Earth's rule. Said revolution is led by four characters – including the one viewpoint narrator Manuel – who engineer its development from start to finish with the help of a sentient computer called Mike.
III. ALLTITMFRY
("At long last, this is the mother fucking review, y'all!")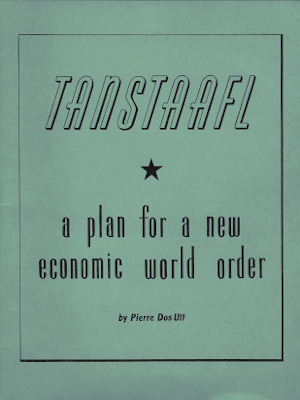 Ana's Take:
One thing to be said about this book is that its ideas and departing points are more than interesting and even surprised me in positive ways. One of the main characters is an incredibly strong female character called Wyoming, one of the main revolutionaries. The inhabitants of Luna are of a welcoming diverse ethnic background, most characters are mixed race, a lot of them (assuming from their names) with Latin American and Russian backgrounds (notably, the most out-of-place character here is a blond woman). The lunar society is also portrayed as one where women have a lot of power (a result of their lower numbers: it is always the woman's choice). There is also a remarkable, positive portrayal of polyandry and polyamorous relationships.
Similarly, the idea of a sentient computer is not only fun in itself but also thought-provoking. "Mike" is portrayed as a lovable child that eventually matures and in doing so shows facets that might prove a problem for his human co-conspirators when he reaches full "adulthood".
BUT.
But then, when you really look at the details, everything – EVERYTHING – about this book falls apart.
First of all: considering that's it's about a revolution engineered by a sentient computer, in the future, on the Moon, this is one of the driest, most boring books I have ever read. The largest part of its narrative is dedicated to exposition after exposition about either life on the Moon or about the political theories sprouted by the characters. Apart from Mike (who is, unfortunately, absent from most of the book unless it is convenient to the plot that he is brought into the fold), there is hardly any character development.
Then you have the Big Ideas That Make No Sense. They need to get on with the revolution ASAP because otherwise…cannibalism (hum…WHAT?); the odds for them to "win" against the forces of Earth are calculated by Mike in a way that starts at 7:1 then GETS WORSE before it gets better (hum… WHAT?).
These would be enough to make The Moon is a Harsh Mistress a…not so good book. What makes it terrible? The fact that it is built on false advertisement. All of the seemingly progressive points about ethnicity, marriage and gender are only skin deep. Looking at those with any degree of careful consideration, there is a lot of problematic stuff to be found.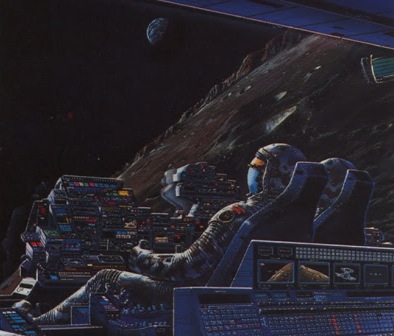 So for example, the book might have a positive portrayal of race diversity on the moon but not when talking about Africa: a place where "human life was never valued". Or when talking about Chinese or Hindu people:
Could dump two Chinee down in one of our maria and they would get rich selling rocks to each other while raising twelve kids. Then a Hindu would sell retail stuff he got from them wholesale – below cost at fat profit.
The presentation of polyamory and line marriages are positive (which is obviously good) but the narrative never ever takes into consideration any relationship within those that is not heterosexual (there is mention of "men turning to men" when times are "bad". But those relationships are no "substitutes for having sex with real women"). Not to mention the extremely irksome fact that the youngest wives in the line marriages are as young as 14. One of Manuel's wives was in fact, a "daughter" who then "opted in" to become a wife. The words "opt in" imply consent but can a 14-year-old daughter, actually consent to become a wife?
It doesn't stop there.
The main female character was fifteen when she married two twin brothers twice her age.
This is how the main character describes the DEATH of his child-wife:
an explosive bullet hit between her lovely, little-girl breasts.
This is how a 12 year-old girl is described:
She was possibly twelve, at stage when a fem shoots up just before blossoming out into rounded softness.
Of course, it's only ever girls who encounter themselves in these situations. Never boys.
By far, the biggest lie the book sells is that this is a story that portrays women in power and in control. The female characters are portrayed in theory as independent and as the ones with the real power. In practice, the roles they play are relegated to sex, motherhood and to the household sphere. Women work at home, in beauty shops or as sex workers. Even Wyoming, who starts as a revolutionary, ends up married into Manuel's line marriage and relegated to the background. She
started to learn farming but the male co-workers got too distracted then she had to go work on beauty shop.
This is how men throughout the book react to Wyoh:
I stopped three paces away to look her up and down and whistle.
A boy almost old enough to appreciate Wyoming stopped in front of us and gave her a happy whistle.
The professor looked Wyoh up and down, sucked air kimono style, and whistled.
IS SHE A DOG?
Not to mention that even though Wyoh is 1.80cm, many characters remark on her as "little" (little girl, little lady). Which is all the more troubling when you take into consideration the recurring topic of underage marriage.
The worst is when rape, consent, and female power are conflated in a really messy way:
A 14 year-old-girl is pawed by a tourist, newly arrived to the Moon. She screams, other boys come to her rescue. The tourist is put to trial: he gets away with a fine because he doesn't know their "local customs", made an "honest mistake". The tourist is told that he had been unlucky because the girl might have said yes in other circumstances (read: if he had paid her) to which he asks "but isn't that statutory rape" and is then further made aware that:
"No such thing. Women her age are married or ought to be. Stu, is no rape in Luna. None. Men won't permit. If rape had been involved, they wouldn't have bothered to find a judge and all men in earshot would have scrambled to help. But chance that a girl like that big is virgin is negligible."
Excuse me, but there are certain feelings that only Picard can convey: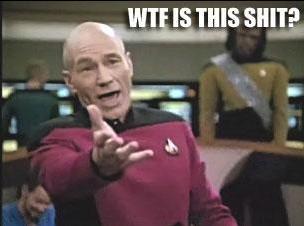 According to "natural laws" born of the fact there are two million men to one million women on Luna, the scarcity of women is what drives their importance and men dance to that tune. But that's not because they are equal or because men respect women but because men are afraid to be driven insane by the scarcity. The inference here is that that's what women are good for: their sexual importance, always in relation to men. Look at this piece of information about Luna:
touching a fem without her consent – plenty of lonely men to come to rescue
Look at the framing here; look at the word "lonely": it is not a matter of justice, or right or wrong but a matter of usefulness to men.
Women ARE allowed to pick their sexual partners and their husbands but they are not allowed to have any other position of power. When the revolution comes, they cannot join the army or fight with actual guns. And how about the Lysistrata Corps? A division of women that function as cheerleaders to attract drillmen and keep them happy (because obviously: "most girls don't have muscle to be a drillman").
One can argue that those portrayals are all filtered through the eyes of the narrator and it could be restricted to the viewpoint of said character. However, the narrator is never challenged by the narrative. The narrative rewards him – over and over again. He is a benign, heroic figure within the plot and his views on women are shared by those around him. In fact, the Lunar society is shown as a perfect society, of perfectly developed natural laws. They are the heroes. They win.
This book is Science Fiction. This story is the world of the future. An imagined future when people are living on the Moon and where a computer gains sentience. But it also a future of men, by men and for men: just like Heinlein's present was the present of men. That's the greatest tragedy right there: that we cannot imagine better futures for women and children.
In the most elemental level (writing, narrative, storytelling, ideas, portrayal of female characters) The Moon is a Harsh Mistress is at best an outdated, passable story. In my opinion: it is not good at all. I am glad I've read it: now I know never to read Heinlein again.
Thea's Take:
Ah, The Moon is a Harsh Mistress. There is so much to unpack in this book, I don't quite know where to begin. How about with The Good? Because, believe it or not, there are some actual good things about the book that should be mentioned, for fairness and well-roundedness's sake. I very much believed in the voice of the book, as the novel is narrated from protagonist Mannie's first person perspective. An imagining of how Lunar dwellers would speak, the dialect spoken in The Moon is a Harsh Mistress drops possessives and definite articles, making for a clipped, abrupt cadence. It's actually quite an effective writing technique, and the resulting narrative is believable and interesting at surface level to read. (Try reading a section aloud, for example, "I see also is to be mass meeting tonight to organize "Sons of Revolution" talk-talk.") I also appreciated the idea of "line marriages" and the non-traditional breakdown of relationships, the institution of marriage, and the family unit itself. (It's interesting in principal and likely unprecedented considering the time in which it was written – of course, barring the question of whether or not a child of 12-14-years old can really give his or her marital consent.)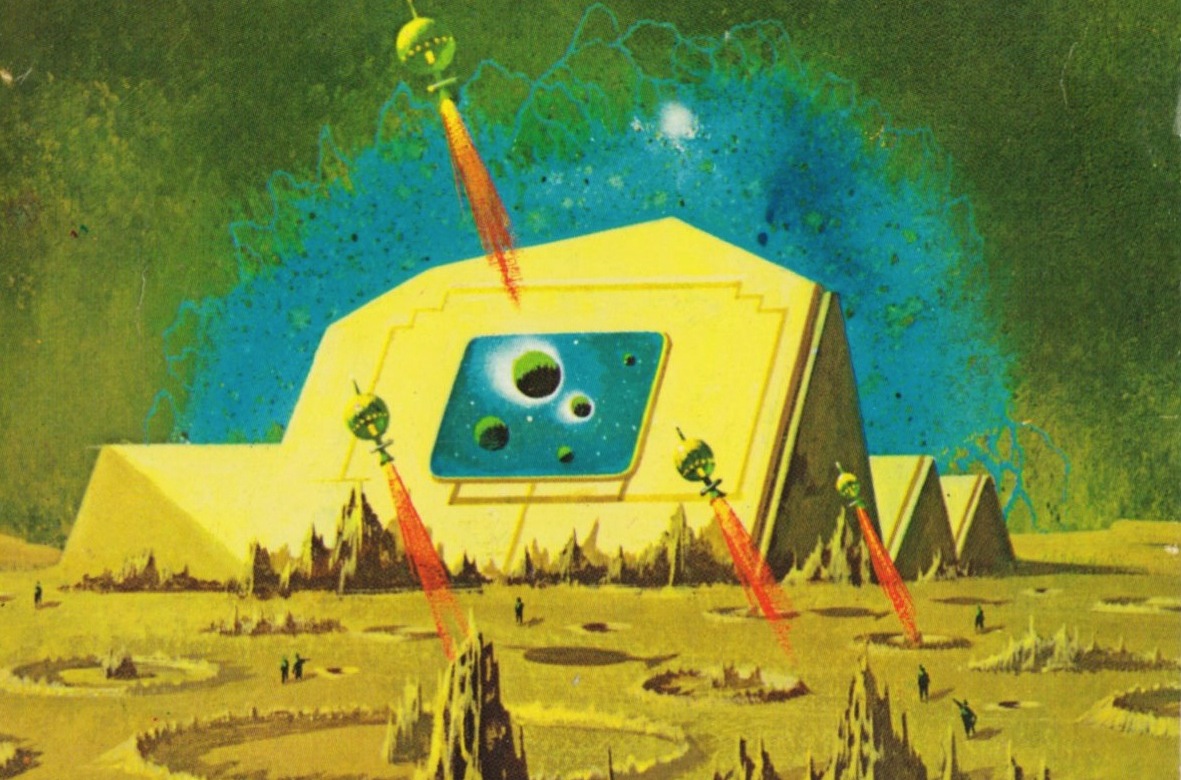 For every good thing in this book, however, there are many more negatives. (Ana has enumerated many of these issues above, so I will try not to overlap too much.) While the Lunar colony's racial background is actually diverse and multiethnic, the novel espouses a whole bunch of casual racism, especially towards people of Asian descent (see the part about "Chinee babies"). While women are "precious" on the Moon, and while rape is an unthinkable crime (even hitting on a woman too strongly without her consent is a punishable crime), there's this bizarre, creepy obsession with "little" girls and rampant objectification of females through Mannie's narrative. One of the things that always irritates me when I read certain thrillers and speculative fiction novels (usually authored by men) is how the story is usually framed in such a way that there's a hardened male lead character who is out to Discover the Truth or Save the Day, and he's usually accompanied by a beautiful or sexy female scientist/activist/secondary character. WHY must this female character always be qualified as beautiful? Do we know if the leading man is a stud? NO. Because it's largely irrelevant to the actual story. To me, the beautiful qualifier is incredibly irritating because it objectifies and thus makes her lesser than her male counterpart. This is hardly something that's unique to Heinlein, but this irritating objectification is in full force in The Moon is a Harsh Mistress. Wyoh is, in fact, an interesting character. She's an activist and revolutionary and in many ways the catalyst that gets the juices of revolution flowing in The Moon is a Harsh Mistress. But instead of any of those interesting things, Wyoh is an objectified bombshell whom Mannie disparages throughout his narrative (see Ana's lengthy quotes above). Something else that grates: when Mannie thinks of Wyoh's positive aspects, he qualifies those statements by saying things like, "Wyoh, my female friend," or "Wyoming, if you were smart like you are beautiful," or "any other woman would," or "How many women apologize? But Wyoh was more man than woman some ways, despite eight Chinee babies."
Sexism and racism aside, let's talk about some of The Moon is a Harsh Mistress's other meaty issues, shall we? Let's talk about politics, economics, and ultimately revolution.
I can forgive a certain number of things, especially when reading a much older book, provided that the story is engaging and the writing is solid. In the case of this novel, however, the pacing is excruciatingly slow and feels more like a lopsided vehicle for Heinlein to espouse pseudo-political armchair philosophy than an actual story. This is the book's greatest failing, in my opinion: its dryness, its utterly calculated and frankly boring storyline, its lack of actually believable characters. The Moon is a Harsh Mistress has none of the hallmarks of a good story. It certainly brings up philosophical ideas and discusses them – at tedious length – via its two-dimensional stick-puppet characters, but there's no actual soul or engagement with the philosophy. To me, the novel is reminiscent of Ayn Rand's mind-numbing, indigestible tomes – full of iconoclastic puffballs monologuing for pages on end about political theory.
Of course, this is a matter of opinion. Plenty of other people cherish both Rand and Heinlein's characters and storytelling. I vehemently disagree with them, but YCTIOLI. (You Can Take It Or Leave It – see what I did there!)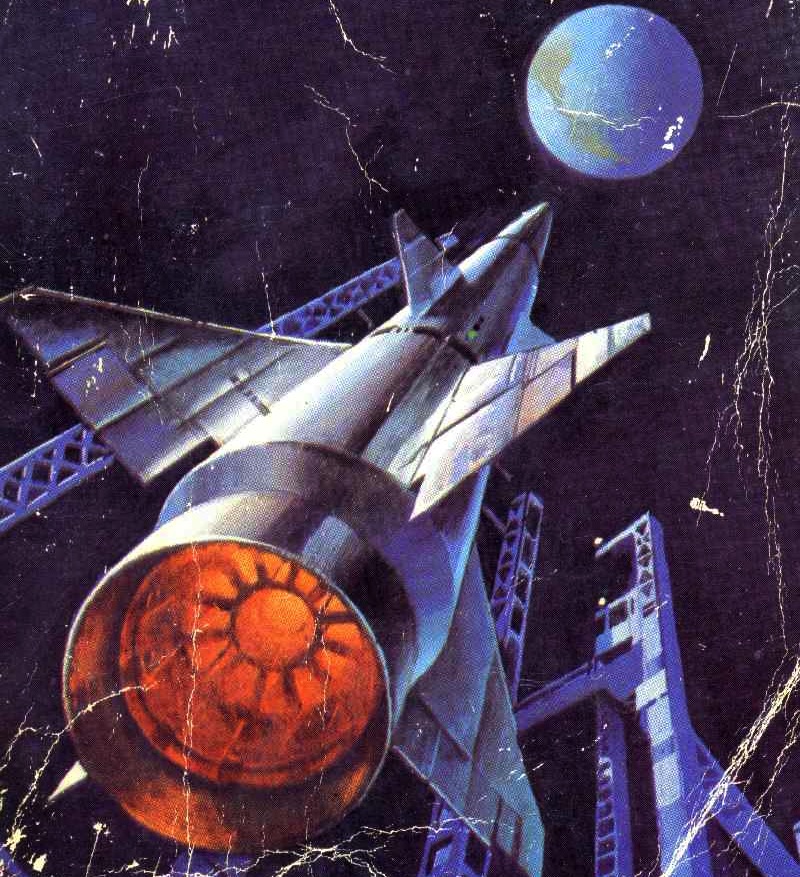 On the economic and technological front, I have a hard time buying into The Moon is a Harsh Mistress at all. Would the moon have been reduced to cannibalism in 9 years, given the exploitative practices of the Authority? Ok, sure, the Moon is a precarious colony in the vacuum of space. Would Earth really be reduced to relying so wholly on the Moon for its precious resources (which is… err… hydroponic wheat)? NO, because the Moon is a precarious colony in the vacuum of space. Let's not even get into the technological aspects of the book, which involve catapults flinging things to and from the Moon (weapons, supplies, etc), or the utterly convenient nature of the world's smartest – but not fastest – AI supercomputer being completely at narrator Mannie's disposal.
Which brings me to the portrayal of Revolution in The Moon is a Harsh Mistress. After all, this is the actual core thesis, the main thread of the book, right? Revolution agains the tyranny of The Authority, for the survival and independence of the Loonies forevermore.
The Moon is a Harsh Mistress is without a doubt the most boring, soulless, stacked revolution I've ever read. The people of the Moon – that is, actually THREE people on the moon (the Prof, Wyoh, and a reluctant Mannie) – decide one day to revolt when supercomputer Mike informs them that cannibalism will ensue in nine years should things progress down the same path. This is especially troubling in the context of modern reading, considering the many revolutions around the world that have and continue to happen today – these are powerful movements with drastic, often violent but always life-changing consequences. In contrast, Heinlein's contained, sanitized revolution – planned and powered by the smartest AI computer everrrrr! – is so theoretical, so calculated, so utterly artificial that it loses any meaning. Is revolution the simplistic, quick, predictable thing that Heinlein creates in this frankly soulless book?
No. It's not.
I have no doubt that Heinlein's writing has inspired countless other SFF creators and fans in myriad ways over the years. I am glad that people read and discuss his work, if only because conversation is a good thing that makes speculative fiction fandom a better place. Ultimately, though, The Moon is A Harsh Mistress is not the kind of book that stands the test of time and it's certainly not a book I would recommend.
Given this, combined with my experience with Starship Troopers and Stranger in a Strange Land, I think my sojourn with Heinlein is now done.
IV. Afterword
Are we real fans yet?