Today we are thrilled to unveil the gorgeous cover for upcoming middle grade fantasy novel The Witch's Boy by Kelly Barnhill. The book has recently been selected as a BEA Middle Grade Editors' Buzz pick AND features cover art from award-winning artist and author Jon Klassen. Needless to say, we are very excited. Full disclosure: Thea works for Workman Publishing (of which Algonquin Young Readers is an imprint).
Without further ado, behold: the Smugglerific Cover!
The Smugglerific Cover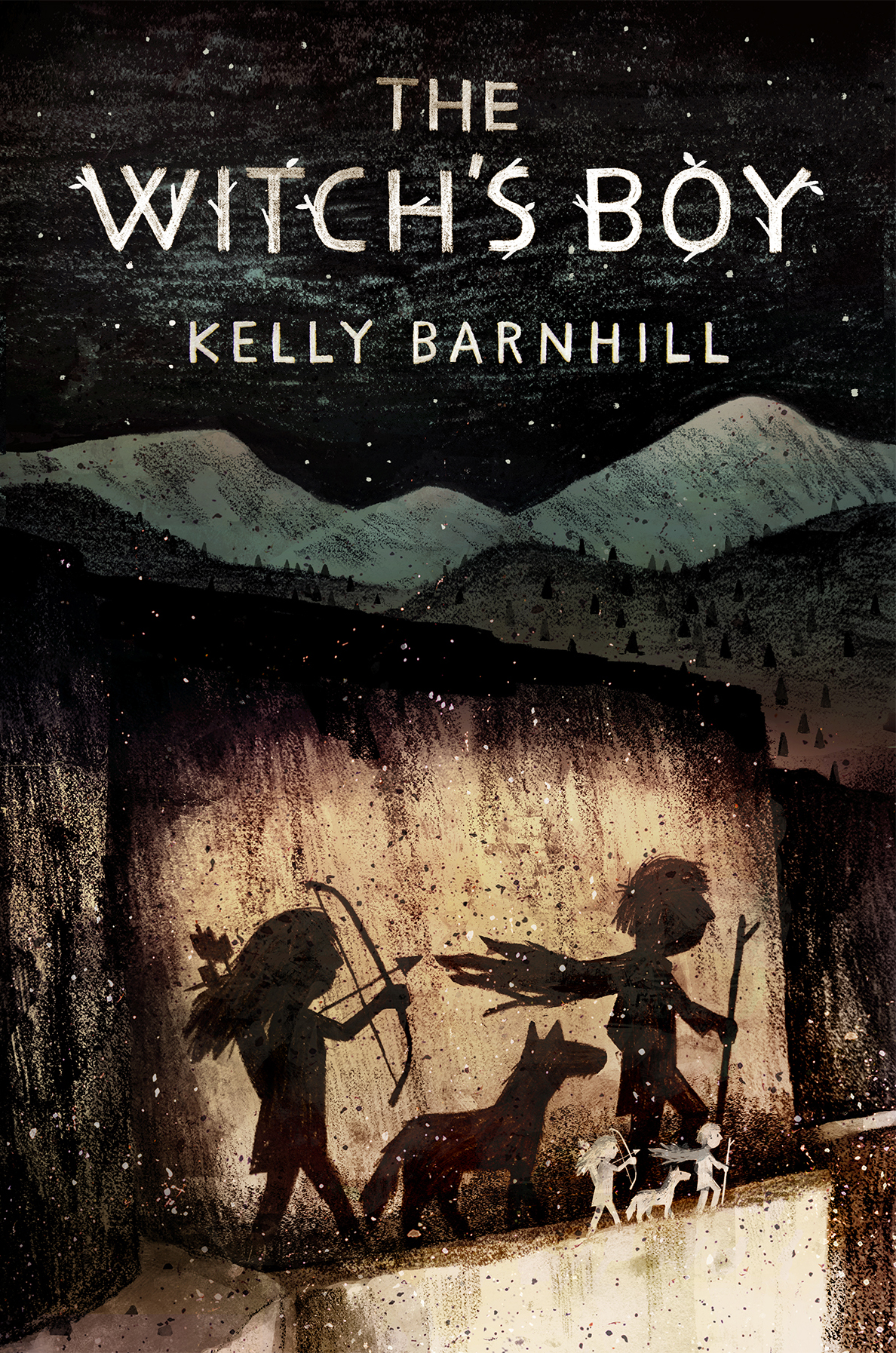 Acclaimed author Kelly Barnhill takes classic elements—feuding kingdoms, a cursed boy, a cunning girl, an enchanted forest—and weaves them into a rich adventure that explores good and evil, love and hate, magic, and the power of friendship.

When Ned and his identical twin brother tumble from their raft into a raging, bewitched river, only Ned survives. Villagers are convinced the wrong boy lived. But when a Bandit King comes to steal the magic that Ned's mother, a witch, is meant to protect, it's Ned who safeguards the magic and summons the strength to protect his family and community.

Meanwhile, across the forest lives Áine, the daughter of the Bandit King. She is haunted by her mother's last words to her: "The wrong boy will save your life and you will save his." But when Áine's and Ned's paths cross, can they trust each other long enough to make their way through the treacherous woods and stop the war about to boil over?
The Witch's Boy comes out on September 16, 2014 from Algonquin Young Readers.
Preorder the Book:
Amazon Print | B&N Print | books-a-million | Indiebound
Amazon Kindle | B&N NOOK | ebooks.com | iBooks

Kelly Barnhill on the Cover
When you write a book, it's easy to delude yourself into thinking that no one else will ever see this story, no one else will ever meet these characters, and no one else will ever inhabit this world. Or at least it is easy for me. When it comes to self-delusions, I am an expert. Still, the writing process, for a long time, is a profoundly intimate, nuanced and quiet communication between the page and me. Once the story is finished, the number of people who interact with the story starts to grow—my writing group, then my husband, then my agent, then my editor—but all of these are people whom I know and trust and care about. And not only that, when I listen to their reactions to the text, I am not seeing what they see. It's just about the text at that point, not the seeing. What they see and what I see are separate.
All of that changes when an artist comes into the picture.
I've never met Mr. Klassen, though I know and love his work. I held my breath when my book made its way to his desk. I bit my nails and fussed. I knew what kinds of adjectives the folks handing him the manuscript would likely use. I knew they'd tell him my one request regarding the art—that there be a wolf somewhere on the cover—though I didn't know if they'd tell him that it wasn't really my request at all. It was actually request from my nine-year-old son, as the wolf, very early on, was his idea. But really, all Mr. Klassen had to go on was his own reading, his own vision, his own relationship with the story.
And that relationship would be made visible. And I would see it too. Artists, man. I seriously don't know how they do it. It's like magic.
What we have here is a glimpse into that relationship, that inhabitation, that singular vision—a vision of my story that is not my own. My story in another person's eyes. It is, for me, a different kind of seeing. I am seeing—for just a moment—as Jon sees. And that is a special thing indeed.
When I first saw this cover, I cried. A lot. It is so dang pretty, I can hardly stand it. He has such a compassionate eye, and such a tender hand – and I knew this, of course, but to see it come in contact with my book was truly thrilling. I want to clutch this image to my chest and sing to it. I want to tattoo it on my heart.
But the more I look at it, the more deeply moved I feel. Because what I see in this image is a reader—one who has inhabited the world that I have inhabited. Who has journeyed with the characters with whom I journeyed. Who lived with this story and got it. And cared. And that, I have to say, is a special thing indeed.
And, in truth, it makes the next stage in my journey—this journey of letting go—a little bit easier. Because this story, this world and these characters—all who have been so dear to me—simply don't belong to me anymore. They belong to the kid who picks up the book. And my vision, my manner of seeing, when it comes down to it, doesn't matter anymore. Only the reader matters.

About the Author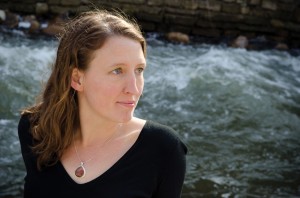 Kelly Barnhill writes novels for children and short stories for adults and poetry that she whispers in the dark when no one is listening. Her first novel, The Mostly True Story of Jack, received four-starred reviews, and her second, Iron Hearted Violet, received a Parents' Choice Gold Award. Her most recent novel is The Witch's Boy.
Kelly lives on a city street in Minneapolis, Minnesota, with a field and a creek behind her house. A coyote runs by every morning at six a.m. and a heron flies over her yard just before the sun sets on slow summer evenings. Kelly is a fast runner and a steady hiker and a good camper. She also makes delicious pie.
She has received grants and awards from the Minnesota State Arts Board, the Jerome Foundation, Intermedia Arts, and the Loft. She has three very smart kids and one very smart husband and a dog who she believes might be one thousand years old. No one can say for sure. (The dog, incidentally, is very smart too.)
Find out more about Kelly on her website, or follow her on twitter (@kellybarnhill).

The Giveaway
To celebrate the cover reveal, Algonquin Young Readers is giving away an ARC of The Witch's Boy! This giveaway is INTERNATIONAL, and will run until Sunday, March 16 at 12:01am EST. To enter, use the form below!