Hello everyone, and a belated Happy Sunday! Thea finally here, checking in (it has been a long day – let's just say food poisoning from bad seafood is not fun).
Let's get down to business, and keep this short and sweet, shall we?
This Week on The Book Smugglers:
We kick off the week on Monday with a new entry in our SFF in Conversation series! This time around we have author Kameron Hurley as our guest.
On Tuesday, Thea reviews historical fantasy novel Golden Girl by Sarah Zettel, book 2 in the American Fairy trilogy.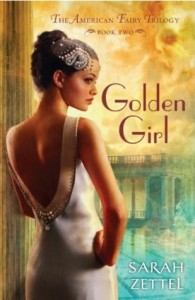 Wednesday, it's time for our next entry in the ongoing Hodderscape Review Project! Ana takes the helm this time, with a review of Ursula K. LeGuin's classic novel The Left Hand of Darkness. Plus, we open up our poll for titles to read in our February Old School Wednesday readalong!
On Thursday, Ana reviews contemporary YA novel The Impossible Knife of Memory by Laurie Halse Anderson.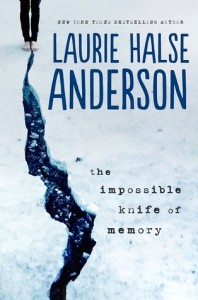 And on Friday, we close out the week with a bang! We are thrilled to be a stop on The Girl with All the Gifts official blog tour, celebrating the release of the novel in the UK, and will be hosting a Q&A with M.R. Carey. Plus, Thea reviews the book (it's one of her most highly anticipated of 2014!). Meanwhile, Ana is over at Kirkus this week with a review of Reflections by Roz Kaveney.
Phew. It's going to be a busy week! Until tomorrow, we remain…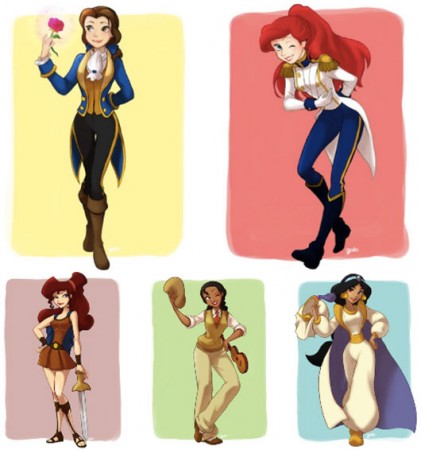 Disney princesses dressed as their princes, by godohelp
~Your Friendly Neighborhood Book Smugglers