Welcome to Smugglivus 2013! Throughout this month, we will have daily guests – authors and bloggers alike – looking back at their favorite reads of 2013, and looking forward to events and upcoming books in 2014.
Who: Susan Jane Bigelow, Sci Fi writer, author of the post-apocalyptic/superheroes/space opera Extrahumans series as well as the Grayline Sisters series which debuted in 2013 with the excellent The Daughter Star
Please give it up for Susan, everybody!

It's Smugglivus again, hooray! This has fast turned into one of my favorite things to do at the close of every year. As usual, thanks to the amazing Ana and Thea for having me back, and Fab, Rad Smugglivus to all of you fantastic readers.
I had a good year, fiction-wise, if a bit less hectic than last year. THE DAUGHTER STAR (Grayline Sisters #1) came out in May, an anthology I was in won a Lambda award in June, and I got to be part of both a short story anthology (This Mutant Life: Bad Company) and a Doctor Who essay collection (Queers Dig Time Lords).
Somewhere in there I found time to read some great books. I found myself reading a lot of YA and contemporary fiction mixed in with the usual science fiction and fantasy.
Here's my top picks:
The Power of Three by Diana Wynne Jones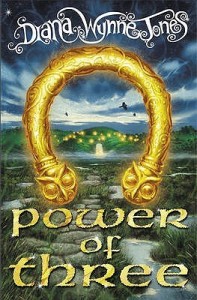 I very badly need to read more Diana Wynne Jones. I loved the Chrestomanci series as a kid, but I didn't go too far beyond that. This year I chose a book of hers at random and dove in. I picked this one, and I'm so glad I did. This is an atmospheric, quirky tale of the little people living out on the moor, magic curses, and the crashing together of the modern world with ancient, magical cultures. In the end, it's a story of heroism, bravery, and consequences. It's fantastic.
Torch by Cheryl Strayed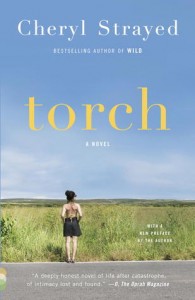 I meant to read Strayed's Wild instead, but the copy I got had print that was way too small for my poor eyes, so I picked up this instead. It's Strayed's first book, and it's the story of how a family busts apart and comes together in different ways after the death of the mother. It's gorgeously written, heartbreaking, and unflinchingly real. If you're a fan of Strayed's sadly-dormant "Dear Sugar" columns, you know what I mean.
The Girl Who Soared Over Fairyland and Cut the Moon in Two by Catherynne M. Valente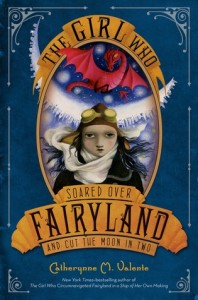 I loved the first Fairyland book. I didn't love the second quite as much, but this one is really fantastic. There's stuff at the end that gave me every single feel. EVERY SINGLE ONE. When I finished this book I was a mess, and I'd like the next one to be released right now.
Eleanor and Park by Rainbow Rowell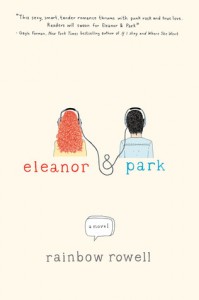 This sweet, sad story of first love in the 1980s has so much heart. It's a fun, engaging, and sad read, just the sort of thing I like best. I strongly recommend Rainbow Rowell to anyone who hasn't read her yet: Attachments was one of my favorites of last year.
Ancillary Justice by Ann Leckie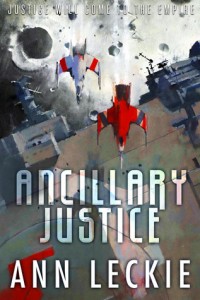 Everyone kept bugging me to read this book, so I did. I don't regret it! It has incredible world-building, plus a great concept and fascinating plot. There's some really fun messing around with gender and pronouns here, too. I haven't been quite this excited about a science fiction book in a while.
The Lucy Variations by Sara Zarr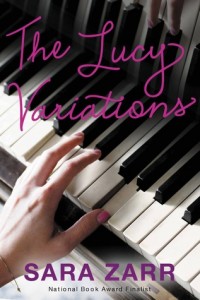 I went through a phase this year where I read everything by Sara Zarr that I could find, and wrapped it up with this one, which is her latest. There's a lot I like here, and even though I was initially bugged by the ending, the more I think about it the more it makes sense to me. I had a few issues with the way Lucy's relationship with Will was presented, but otherwise this is a book that has stuck with me.
Bonus guilty pleasure – By The Sword by Mercedes Lackey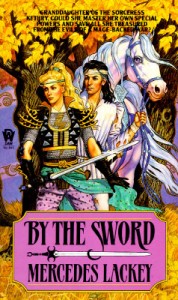 Do you like books about magic white horses who always save the day? Yes, me too. I haven't read this book for years, but once I started reading it I remembered why it's one of my favorite of the Valdemar novels. It's chock-full of the usual Mercedes Lackey melodrama and manipulative magic horse shenanigans, but I love the character of Kerowyn so much that I don't even mind!
2014 – The year to come
So… what's next? Alas, a lot of things I can't talk about yet, or things that are still in development! I'm really hoping that the next Grayline Sisters book will see the light of day in 2014, and I'm also hoping to bring out another book besides that one. Keep your fingers crossed. I can say that I have a story in the upcoming War Stories anthology, which is modern military science fiction. Stay tuned for more as 2014 kicks into gear.
Thank you again to the Book Smugglers for this wonderful event!

Thank you, Susan!