Welcome to Smugglivus 2012! Throughout this month, we will have daily guests – authors and bloggers alike – looking back at their favorite reads of 2012, and looking forward to events and upcoming books in 2013.
Who: The Awesome Sherri L Smith, author of the historical Flygirl (one of Ana's all time favourites) as well as this year's Orleans, a powerful post-Apocalyptic story that is bound to make Thea's top 10 reads of the year.
Please give it up for Sherri!

It's sort of embarrassing to try and remember everything I read and enjoyed this year. This is by no means a complete list, but it's what came to mind right away. Fair warning– I tore my ACL last year dodging a zombie in an obstacle course at Comic Con, which lead to surgery in January… which meant I spent an inordinate amount of time watching daytime TV in recovery, so forgive the syndicated shows that everybody else saw ten years ago, but here goes:
What I loved in 2013
Phryne Fisher's Murder Mysteries by Kerry Greenwood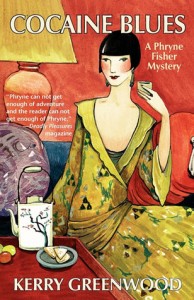 This was year of the 1920s flapper mystery for me. I devoured all 19 Phryne Fisher Mysteries by Kerry Greenwood. Set in Australia in the '20s, it follows a well-to-do royal with a rough, impoverished past as she spends money, breaks hearts and solves crimes in Melbourne. So much fun!
Rules of Civility by Amor Towles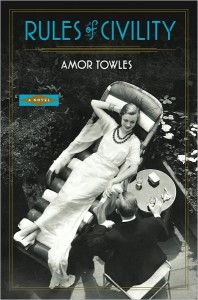 Amor Towles first novel made me nostalgic for a youth I didn't have in 1937 Manhattan. Beautifully written, evocative. Apparently I'm on a memory lane kick this year.
Fly By Night by Frances Hardinge
With its combination of palace intrigue and rebellious hijinks, Frances Hardinge's middle grade novel about a girl and a goose on the run reminded me of Lloyd Alexander's Westmark series. That's high praise from me! Smart, fun and wryly written, it's a beautiful little book.
The Sandman Overture by Neil Gaiman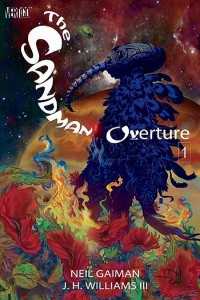 Aaaaah! 25 years later, Neil's revisiting the Endless and I am out of my mind with joy. I love his work, and The Kindly Ones Sandman series brought me back to comics in the early 90's. I just finished the first issue and marveled at how Gaiman taps into the collective unconscious so easily, so beautifully. Why does it seem so familiar, but somehow only he can open the door?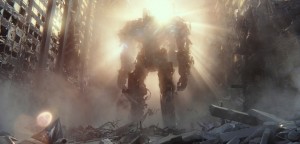 SPOILER ALERT. Okay, not a brilliant movie, but show me a kaiju-fighting robot with wings and a sword (!) and I'm sold. Shout-out-loud best movie moment I've seen in a long time. Reminded me of the old days when the audience would cheer and shout rather than text and talk in the theatre.
Gilmore Girls and Veronica Mars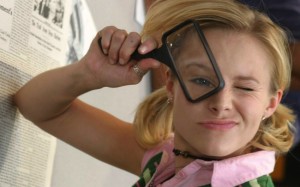 I mention them together, because they formed the weekend block I watched on cable. "Gilmore Girls" is a frothy drink of bittersweet silly fun, and "Veronica Mars" is sharp and witty (I was shocked with the innuendo they got away with!). The cast is brilliant. Both shows were good company while I lay in bed with my leg in passive motion machine. And I became a "marshmallow" just in time to join the record-breaking Veronica Mars Kickstarter fund. I just got my t-shirt!
What I can't wait for in 2014
The 20th novel in the Phryne Fisher series, of course! Murder and Mendelssohn is already out in Australia, so I'll have to hop a flight, bribe someone, or wait until May 2014!
Tin Star by Cecil Castellucci. I've had a sneak peak at this one. Pitched as Casablanca in Space, it's about a girl from earth stranded on a space station who has to beg borrow and steal her way off-station to bring the cult leader who lead her family astray to justice. Cecil's written a lot of different genre's but Sci Fi is right up her alley. Can't wait to read the final draft!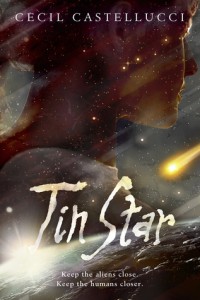 The Doctor Who Christmas special, which technically will happen in 2013. Always a must-see for me! Although… well, I have to say, lately the female companions have been very weak. Bring me a Donna or a Rose! It's disappointing as a female fan to watch the smart ladies become dumb ones who literally stand around doing nothing. Maybe they get to feel an emotion… So, we'll see if Christmas brings me a strong heroine again!
The next Dresden Files, Skin Game by Jim Butcher. I heart Harry Dresden like mad. This summer I got to meet Jim and I asked him, "In a series where the end-of-the-world is threatened in each book, how do you continue to up the ante?" He said the secret was lots of planning. And I have to say, the stakes are raised every time. It's not over yet, but I can't wait to see how he will ultimately bring it to a universe-shattering conclusion!
Captain America: The Winter Soldier. Hey, I'm a comic book girl and I like my Chris Evans. Ditto on Guardians of the Galaxy. I like Groot.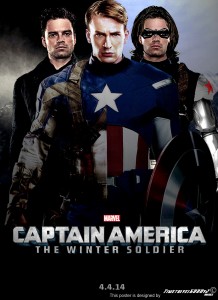 The second issue of Gaiman's The Sandman Overture. It's been delayed until February!
I just got excited for 2014. Thank you, Ana and Thea. Happy Smugglivus everyone!

Thanks, Sherri!
And now for the giveaway:
GIVEAWAY DETAILS
We have one copy of Orleans to giveaway. Use the form below to enter. The contest is open to ALL, ANYWHERE and will run til Saturday 14 12:01 EST. Good luck!