Hello everyone and Happy Sunday! Let's get down to business.
Giveaway Winners:
We've got a whole bunch of giveaway winners to announce. The winner of a copy of Ancillary Justice is…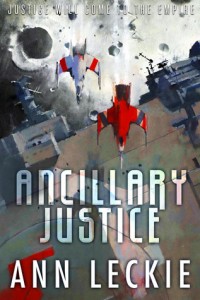 Joel Singer
The winner of a copy of Vicious is…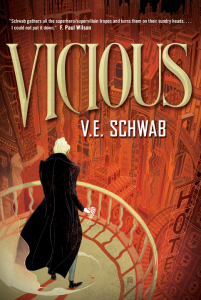 Lauren F. W.
The winner of a copy of Skylark and Shadowlark is…
Danielle Bateman
Congratulations to the winners! You know the drill. Send us an email (contact AT thebooksmugglers DOT com) with your snail mail address, and we'll get your winnings out to you as soon as possible.
Two Good Causes: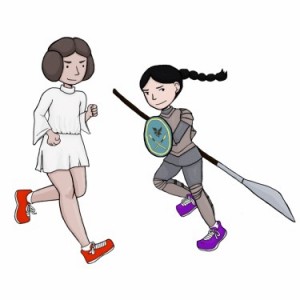 There are two groovy fundraising events going on right now, and we wanted to make sure everyone knows about 'em.
Strange Horizons Fund Drive
Strange Horizons is an independent, non-profit organization that aims to publish the best in speculative fiction – stories, poems, reviews, and discussions that extend the possibilities of SFF from diverse backgrounds. Strange Horizons depends on donations to stay in business, to remain independent, and to continue to make their content free of charge – and to that end, SH holds an annual fund drive.
The 2013 Fund Drive ends in 2 days — if you enjoy SH as much as we do and are in a giving mood, you can donate here!
Diverse Worlds Grant Fundraiser
Speculative fiction is predicated on the question, "what if?" and genre fans are a diverse group of people of different gender identities, races, and sexual orientations, from all classes, geographical regions and backgrounds. Why, then, is the same story – featuring a straight white man, or a group of straight white men, creating things with science, wielding magic, saving the world – the story that gets told again, and again, and again? If there are women or people of color involved, we're probably love interests or sidekicks. We probably only talk to, or about, the white male lead. We probably die first, or to provide motivation for the protagonist.
Enter the NYC Marathon and the Diverse Worlds Grant.
Ellen Wright and Faye Bi, two wonderful publicists for Hachette, are running the NYC marathon very soon (their first) and are running for a good cause. They've partnered with the Speculative Literature Foundation to raise funds for the brand new Diverse Worlds Grant – a grant intended to help writers from diverse backgrounds underrepresented in science fiction and fantasy to start and continue publishing at a professional level, both for children's and adult.
You can learn more about the grant and contribute to the crowdfunding page HERE.
New York Comic Con!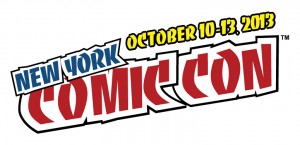 Guess what?! This week, starting on Thursday, is NY Comic Con! Guess what else? Ana is flying in to New York (Thea is giddy and also realizes she has a lot of cleaning and laundry to do before Thursday). Why? Because… Thea is moderating a panel! Here's the synopsis:
Kill or Be Killed: Crafting a Powerful Female Protagonist
October 11, 2013
1:30PM-2:30PM
Room: 1A17

Creating a believable, butt-kicking female protagonist is always an interesting process. Not only must a person be capable of overcoming insurmountable obstacles in order to save themselves, but more often than not they are trying to also protect and save the ones they love. Join five of YA's most daring and distinct voices – Kendare Blake (Antigoddess), Amelia Kahaney (The Brokenhearted), Lauren Oliver (Delirium trilogy), Danielle Paige (Dorothy Must Die), and Lindsay Ribar (The Art of Wishing) – as moderator Thea James (The Book Smugglers) leads them in discussing what/who was the inspiration for their female protagonist, the dilemmas that can define and shape a character's sense of empowerment, and clever tricks and tips for getting a heroine into/and out of the most diabolical or deadly of situations unscathed.
If you are in the New York area, and are planning on going to Comic Con on Friday, please come out and give us some moral support (Thea is a little terrified of speaking in front of so many people).
This Week on The Book Smugglers:
This week is another busy busy one! On Monday, Ana reviews middle grade adventure novel, the Very Nearly Honorable League of Pirates book 1: Magic Marks the Spot by Caroline Carlson (finally!).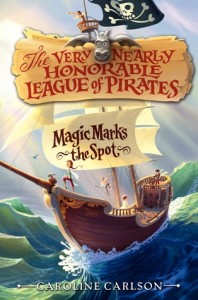 On Tuesday, we are thrilled to host a stop on the official blog tour for National Book Award nominee middle grade fantasy novel The Real Boy by Anne Ursu. We reveal artwork from the book, and we have a joint review of the splendid novel as well.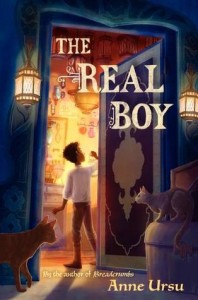 Then, it's Old School Wednesday and Ana continues with her quest to read all the Terry Pratchett: she reviews The Amazing Maurice and His Educated Rodents.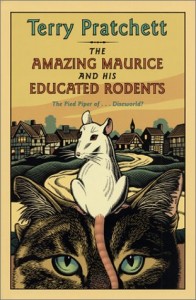 Thursday, Thea reviews the second book in James Ponti's wonderful zombie-slaying middle grade series, Blue Moon. (Plus, Thursday is the day that ANA ARRIVES IN NEW YORK! SQUEEEE!)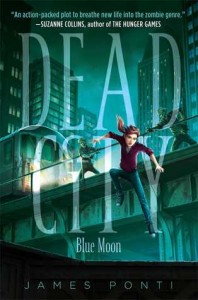 On Friday, we close out the week with guest author Mark Charan Newton as he is our guest for October's SFF in Conversation feature. Plus, Thea's over at Kirkus with a review of Antigoddess by Kendare Blake. Oh, yeah, and we smugglers will be making our way around Javits at Comic Con – if you're going, let us know! We'd love to see you there.
It's a crazy busy week, and we cannot wait to get started. Until tomorrow, we remain…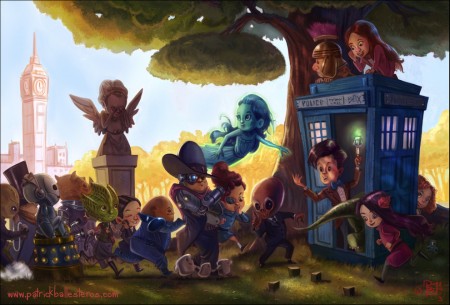 "Blink and Seek" by Patrick Ballesteros (via BuzzFeed)
~ Your Friendly Neighborhood Book Smugglers