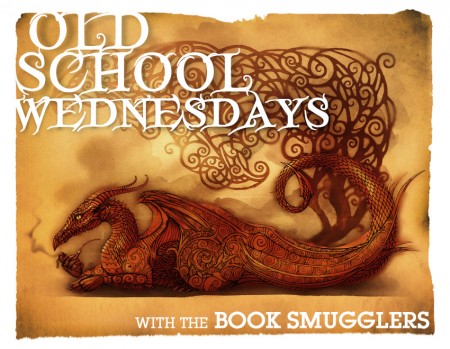 The results for our August Old School Wednesdays Readalong are in! After 147 votes, the book we will be reading is: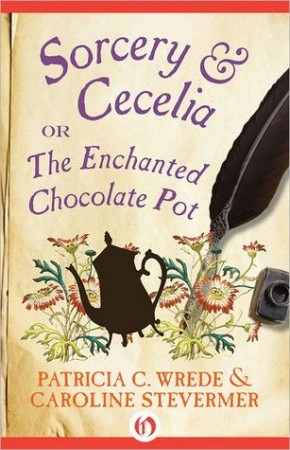 Two girls contend with sorcery in England's Regency ageSince they were children, cousins Kate and Cecelia have been inseparable. But in 1817, as they approach adulthood, their families force them to spend a summer apart. As Cecelia fights boredom in her small country town, Kate visits London to mingle with the brightest lights of English society. At the initiation of a powerful magician into the Royal College of Wizards, Kate finds herself alone with a mysterious witch who offers her a sip from a chocolate pot. When Kate refuses the drink, the chocolate burns through her dress and the witch disappears. It seems that strange forces are convening to destroy a beloved wizard, and only Kate and Cecelia can stop the plot. But for two girls who have to contend with the pressures of choosing dresses and beaux for their debuts, deadly magic is only one of their concerns. This ebook features illustrated biographies of Patricia C. Wrede and Caroline Stevermer including rare photos and never-before-seen documents from the authors' personal collections.
August Readalong:
The readalong will happen on August 28, when we will post our joint review of the book and open the floor for discussion and linkage to your posts/reviews.
Good news – this book widely available! We've included links below for your purchasing pleasure:
Amazon US* | Kindle US*
Amazon UK* | Kindle UK*
Barnes & Noble* | NOOK*
Google Play
iBookstore
Abe Books
Paperback Swap
Alibris
Thrift Books
*Please note that we receive affiliate income from any books purchased these starred stores
Hopefully you will be able to secure a copy by purchasing one online, or – fingers crossed! – through borrowing at your local library. Please let us know if you want to take part on the readalong but are having difficulties finding a copy and we will try our best to offer alternatives!