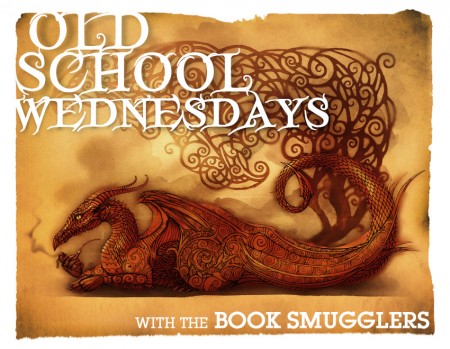 New logo designed by the wonderful KMont
The results for our first Old School Wednesdays Readalong are in! 213 (wow!) of you voted and the book we will be reading is:
Terrier (Beka Cooper #1) by Tamora Pierce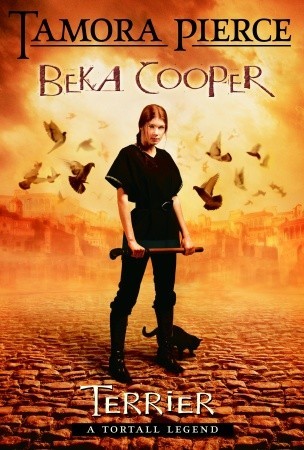 Tamora Pierce begins a new Tortall trilogy introducing Beka Cooper, an amazing young woman who lived 200 years before Pierce's popular Alanna character. For the first time, Pierce employs first-person narration in a novel, bringing readers even closer to a character that they will love for her unusual talents and tough personality.

Beka Cooper is a rookie with the law-enforcing Provost's Guard, and she's been assigned to the Lower City. It's a tough beat that's about to get tougher, as Beka's limited ability to communicate with the dead clues her in to an underworld conspiracy. Someone close to Beka is using dark magic to profit from the Lower City's criminal enterprises–and the result is a crime wave the likes of which the Provost's Guard has never seen before.
April Readalong:
The readalong will happen on April 24, when we will post our joint review of the book and open the floor for discussion and linkage to your posts/reviews.
The book seems to be readily available through the major retailers (Amazon, Book Depository, Barnes and Noble – both in print and electronic formats) if you wish to/can purchase it or hopefully – fingers crossed – you can also borrow it from your libraries. Please let us know if you want to take part on the readalong but are having difficulties finding a copy and we will try our best to offer alternatives.
Hope you will join us then!