Today, we are happy to be hosting the US cover reveal for Tom Pollock's The Glass Republic, the sequel to The City's Son (one of Ana's Notable Reads of 2012) and a highly anticipated read for 2013.
Behold! The Smugglerific Cover (and summary)!
THE SMUGGLERIFIC COVER: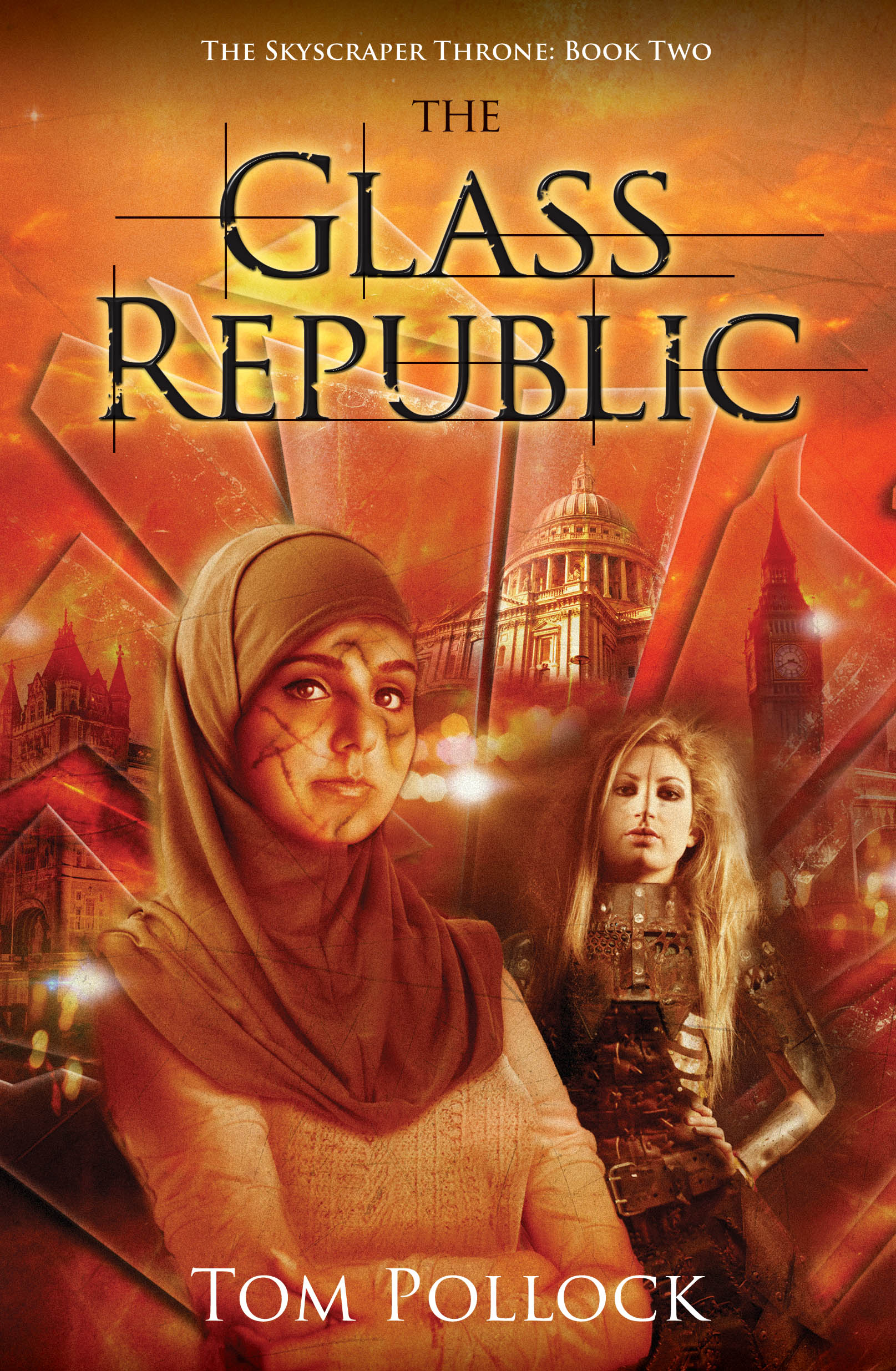 THE SUMMARY:
Pen's life is all about secrets: the secret of the city's spirits, deities and monsters her best friend Beth discovered, living just beyond the notice of modern Londoners; the secret of how she got the intricate scars that disfigure her so cruelly – and the most closely guarded secret of all: Parva, her mirror-sister, forged from her reflections in a school bathroom mirror. Pen's reflected twin is the only girl who really understands her.

Then Parva is abducted and Pen makes a terrible bargain for the means to track her down. In London-Under-Glass looks are currency, and Pen's scars make her a rare and valuable commodity. But some in the reflected city will do anything to keep Pen from the secret of what happened to the sister who shared her face.
THOUGHTS FROM TOM:
"If you've not met her already, let me introduce you to Pen.
For an ordinary girl from a nice British Pakistani family, Pen's been through a lot in the last few months. She was kidnapped by a barbed wire demon, rode at the head of an army of scaffolding wolves and fought in a war against a demolition god, all in the name of her best friend.
Now back at school, she wears the scars of that war on her face, and the only person who knows what that's like is her mirror-sister Parva: a doppleganger who only exists in London-Under-Glass, the city of London's reflections. Parva's her own person, but she shares all of Pen's memories and she understands.
When Parva goes missing, Pen ventures into London-Under-Glass to find her. It's a strange city, where it rains brick and concrete as well as water, where beauty is currency and a well-turned eyebrow is worth killing for, a city dominated by the dangerous politics of the Mirrorstocracy.
At its heart though, this story's about something very simple, the search of a scarred, scared, brave girl for the soul in all the worlds that's closest to her own. I really hope you enjoy it."
THE GIVEAWAY:
We are giving away one US Hardback copy of City's Son (to be delivered immediately) AND a US ARC of The Glass Republic (to be delivered when available – likely May) to a lucky winner! The giveaway is open to ALL and to enter, use the form below. The contest will run until Saturday January 19 2013 at 12:00 AM (EST). Good luck!