Welcome to Smugglivus 2012! Throughout this month, we will have daily guests – authors and bloggers alike – looking back at their favorite reads of 2012, and looking forward to events and upcoming books in 2013.
Who: Kat Kennedy and Steph Sinclair, the fab evil duo who, alongside other contributors, write badass reviews of all things YA over at Cuddlebuggery Book Blog.
Please give it up for Kat and Steph with their fave reads of 2012 and anticipated reads of 2013!

Steph: We were very excited when The Book Smugglers asked us to participate in Smugglivus. But then we actually had to sit down and PICK our favorites and agree on them.
Kat: Especially since it meant we got to check out The Book Smugglers' blog. And this place is NICE. They have a gumball machine. Steph, why don't we have a gumball machine?
Steph: Because I only make peanuts, love.
Kat: Fine, but can we get one?
Steph: Depends. Have you been naughty or nice?
Kat: Both. Just the way you like it, Steph.
Steph: THAT WAS RHETORICAL!
Kat: So was Stormdancer. Well, not really, but we needed a segway into the conversation about our favourite books for 2012.
Steph: LOL
Kat: Speaking of which… Segways! hahahaha! Who ever bought those stupid things?
Steph: So yeah, our favorites…
Kat: Stormdancer.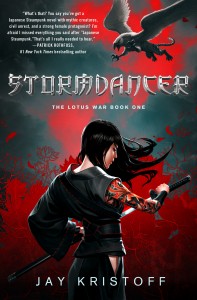 Steph: I loved Stormdancer and just look at the badass cover.
Kat: also I loved the c- oh, never mind. Writing was beautiful, story was great. Loved loved loved it.
Steph: BURUU! That is all anyone really needs to know about that book.
Kat: Kitsune takes care of its own. Also another of our favourites was Froid. Froid* Because Melina Marchetta is a goddess.
Steph: She is a goddess and I think I am in love with her. You mean Froi?
Kat: Wait, we weren't doing Froid? Froi* I thought we picked Froi?
Steph: LOL, your misspelling caught me off guard.
Kat: OH! But you're the one who's always misspelling things!
Steph: But not today!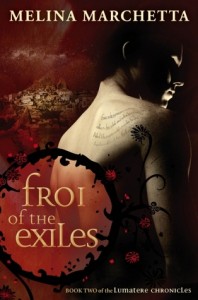 Kat: Froi was the second installment of Melina Marchetta's Lumatere Chronicles and it was fabulous.
Steph: No, it was AMAZING.
Kat: Stupendous!
Steph: Wonderful character development and she made me love a character I never thought could be redeemed. Writing skills of balls, I tell ya.
Kat: And the third book on our list for our favourite reads of 2012 is… Unspoken. Which Steph and I both loved more than anything in the world.
Steph: *cough* lies *cough*
Kat: That's totally the book we agreed upon.
Steph: Looks like someone is still sore over that review war… not going to name names but.. KENNEDY.
Kat: Pfft, whatever. Okay, we agreed on Easy because it's a book we both enjoyed.
Steph: Wait, I thought it was Gonex3?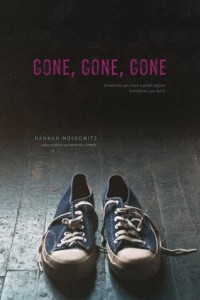 Kat: Oh yeah! Gone, Gone, Gone. That was totally awesome. I LOVE Hannah Moskowitz.
Steph: LOL.
Kat: Hey, it's not my fault! I can't keep 6 books straight – blame the education system. Amirite?
Steph: We love so many books we can't think straight.
Kat: So Hannah Moskowitz would be my imaginary girlfriend except that position was already taken by Rachel Maddow. I love everything she does.
Steph: Hannah is a genius. And with witty lines like this: "I'm not even sure if there are any fabulous Jew or homosexuals at our school, but rest assured that if there are, I will find them. By Friday they will be my babies. Mark it." How can you NOT love a book like that?
Kat: I know right? Now as for books for 2013, we kind of agonized over this list because there are just too many.
Steph: So many, we can't even begin to list them all.
Kat: But we will.
Steph: I'll let Kat fangirl for a minute. Go on, honey.
Kat: Actually, I can't remember.
Steph: *facepalm*
Kat: Through the Ever Night!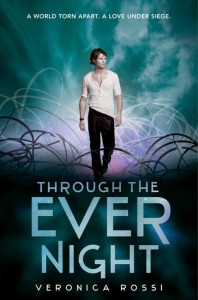 Kat: Yes! That's the top one on my list. Veronica Rossi makes me want to do inappropriate things. And then when I get out of control, she Falcon Punches me back to my senses.
Steph: She is pretty cool. I have seen this first hand.
Kat: She's my hero and I have to know what Aria and Perry get up to, those crazy kids! Also, there's Angelfall 2.
(For which there is no cover yet)
Steph: YES!!! I need it! A mighty need!
Kat: I need it so bad. I think I might have to start stalking Susan Ee.
Steph: I already do that…
Kat: True. I already do that too. I meant more than what we'd already publicly confessed to.
Steph: Ah, of course. We've learned so much from YA romance novels.
Kat: They're such a good example for interpersonal relationships. What, with the boundary violations and everything. What was the third book we agreed upon? Was it Unspoken 2? It was, wasn't it?
Steph: Ha! You wish! It was Siege and Storm! It's the second book in The Grisha series by Leigh Bardugo.
(Also no cover yet)
Kat: Oh yeah. You know, Leigh Bardugo is a bad ass.
Steph: SHE IS! I LOVE HER.
Kat: I just want to have day long ninja battles with her.
Steph: MARRY ME, LEIGH! Wait… she can't hear me. Damn.
Kat: Wait, weren't we supposed to fit Days of Blood and Starlight/Daughter of Smoke and Bone in there somewhere?
Steph: Well… Days of Blood and Starlight wasn't a fav this year for me. But whatever Laini writes is magical.
Kat: Oh that's right. I was supposed to disown you and never speak to you again. Thanks for reminding me. Okay, I think that's us completely wrapped up.
Steph: Yup.
Kat: You know, you'd think we'd have been more organized on this one? It's not like we didn't have a lot of time, Steph. Think the Book Smugglers will mind?
Steph: Naw! Being last min is the new "on time!"
Kat: You are so right! Besides, we can just get them drunk and hit on them.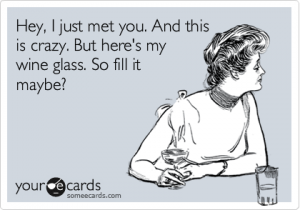 Cheers, ladies!