Welcome to Smugglivus 2012! Throughout this month, we will have daily guests – authors and bloggers alike – looking back at their favorite reads of 2012, and looking forward to events and upcoming books in 2013.
Who: Heidi, the awesome librarian and blogger behind Bunbury in the Stacks. We had the pleasure of meeting Heidi in person this year at BEA, which was awesome, considering how much we love her blog, her thoughtful reviews, and her great special features.

Please give it up for one of our favorite librarians, peeps!

Hi all, I'm so happy to be here for this Smugglivus season! When Ana and Thea invited me to take part, I did a little happy dance, attempted (and failed) to compose decent lyrics to a Smugglivus carol (after all–it really only fits into Oh Christmas Tree, which was forever rewritten for me as "I have to pee, I have to pee, but the teacher won't let me" in the 6th grade, and since that's still my waiting in line for the bathroom song it could hardly be my Smugglivus song–my happy dance might be construed as something else entirely), and then realized with horror that I'd actually have to pick some favorites. I do so hate picking favorites, I'm a bit of a slitherer outer that way. I decided I would buckle down, I would do some soul searching, and I would put together a list of books I truly loved in 2012 to share with all of you today. It was an arduous task, but I completed it.
Without further ado, here are my 2012 picks:
Best Setting:
The Desert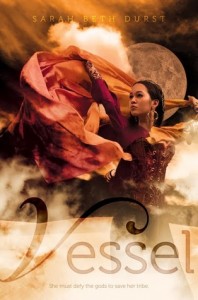 I read a number of beautifully rendered fantasies this year which took place in warm, sandy, exotic climates including Vessel by Sarah Beth Durst, The Assassin's Curse by Cassandra Rose Clarke, Alif the Unseen by G. Willow Wilson, and The Killing Moon by N.K. Jemisin. Coming from a background of Euro-centric inspired fantasy worlds, each one of these books comes across as a breath of warm, fresh air. Structured on unique lore which is sometimes fascinating, sometimes fun, and always adventurous, I highly recommend getting some sand between your toes.
Honorable mention:
Islands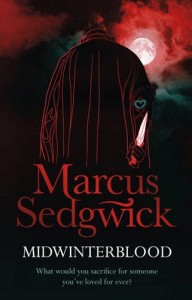 I've come to the conclusion that islands are the easiest backdrop for an authors to make apt use of setting as character, which is one of my favorite traits in books. Excellent examples I read this year include Midwinterblood by Marcus Sedgwick, The Scorpio Races by Maggie Stiefvater, and The Brides of Rollrock Island by Margo Lanagan. Which, speaking of…
Best use of Folkloric Creatures:
Brides of Rollrock Island by Margo Lanagan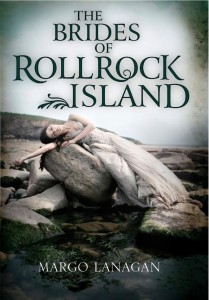 Probably my number one favorite read of the year, The Brides of Rollrock Island is as lyrical and melancholic as the creatures within it. Covering several generations on Rollrock Island, Lanagan forces our sympathies toward selkies, witches, bewitched men, and children, while maintaining some mystery in a timeless tale that is bound to repeat itself.
Honorable mention:
Seraphina by Rachel Hartman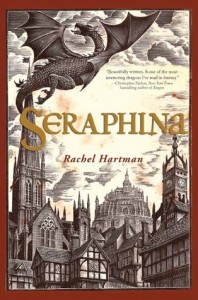 I love books that let us glimpse into the head of non-human characters, and Seraphina does just that by featuring a protagonist who can link us to both the human and the dragon worlds. A heroine who shouldn't exist, forbidden romance, music, and, well–dragons–make Seraphina a wonderfully enchanting read.
Best Retelling:
Lizzie Bennet Diaries created by Hank Green and Bernie Su
There's a reason this web series adaptation of Jane Austen's classic Pride and Prejudice has become something like a phenomenon this year…at least among the bookish community. Put into the context of a vlog, The Lizzie Bennet Diaries remains very true to the original plot while adapting it to today's world. This means all sorts of new dynamics have come into play, like Darcy's ability to actually watch what Lizzie and co. have to say about him. Like we needed more reasons to love the Green brothers, amirite?
Honorable mention:
Scarlet by A.C. Gaughen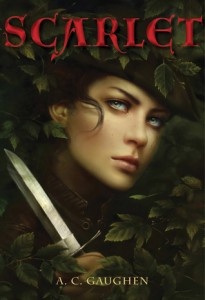 You know those books that probably aren't perfect, but are so absolutely perfect for you that you don't care? For me, that book was Scarlet. I have a weakness for girls masquerading as boys, and prickly, broken Scarlet simply stole my heart. A Robin Hood retelling wherein knife-wielding Will Scarlet is in reality a girl? Just try to tell me your heart doesn't leap in excitement.
Best Machinations:
A Face Like Glass by Frances Hardinge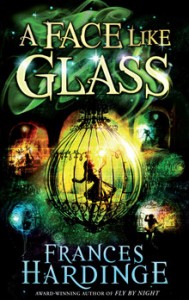 Imagine an underground world where cheese is used as a political weapon, one must buy new facial expressions, and the slightest misstep could ensure your demise by wine or wasp. Author Frances Hardinge is unparalleled in her unique and clever world building, as well as in her astounding sense of how people work. Every time I pick up one of her books I know it's going to be compelling and wonderful, and I am still always floored.
Honorable Mention:
Grave Mercy by Robin LaFevers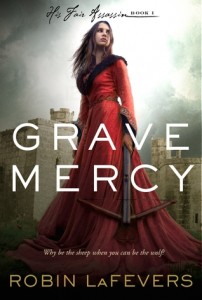 I was a wee bit disappointed that Grave Mercy was less about assassinating people and more about complicated political intrigue, but with a convent for killers, the appearance of Death, and a slow-burn romance that had me fanning myself a bit, this historical fantasy captured me completely.
Best New (to me) Genre:
Urban Fantasy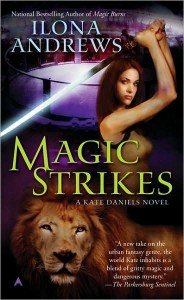 I've always been a huge fantasy reader, but until this year I hadn't bothered with it's urban sub-genre. And then I found Ilona Andrews, and my world was changed for the better. Urban Fantasy tends to read like pulpy crime novels paired with romance thrown in with shapeshifters, vampires, fey, and anything else you can think of. Quite frankly, I love it. It's perfect for those times when I just want to relax and have some fun with a book that's going to be easy, kick some butt, and make me laugh.
Honorable mention:
Horror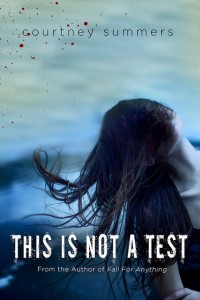 As a self-proclaimed wimp, I sure have been reading more and more horror this year. I feel like when I look for books these days, I often think 'the darker the better'. Recent favorites include This Is Not a Test by Courtney Summers, The Cavendish Home for Boys and Girls by Claire Legrand, and Dark Matter by Michelle Paver.
Biggest Case of Where have I been all your life?:
Howl's Moving Castle by Diana Wynne Jones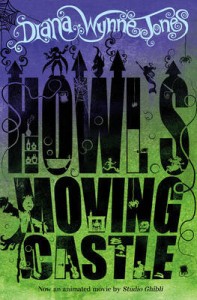 Published shortly after I was born, it took me over a quarter century to pick up this book, and if that's not a reading travesty, I'm not sure what is. Howl and Sophie may just take the cake for my favorite couple of the year with their aggravating charm, pigheadedness, and the greatest mobile home that side of Wales.
Honorable mention:
Daughter of the Forest by Juliet Marillier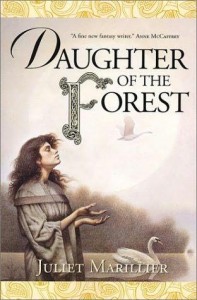 If anyone's going to put up a good fight for that cake, it's Sorcha and Red from Juliet Marillier's first Sevenwaters novel, Daughter of the Forest. This gorgeous historical fantasy retelling of The Six Swans made me feel ALL THE THINGS, rendered me emotionally wasted at its close, and gave me the biggest book hangover I experienced all year.
Best On Screen Things:
Call the Midwife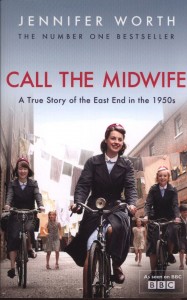 The first season of this BBC show, which aired on PBS in the US, was bar none my favorite new thing on television this year. Based on the memoirs of Jennifer Worth, Call the Midwife recounts tales of midwifery in the grunge of 1950s East London. Period drama as only the BBC can do it, this show is incredibly touching, often leaving me in tears both happy and sad by the end of each episode.
Safety Not Guaranteed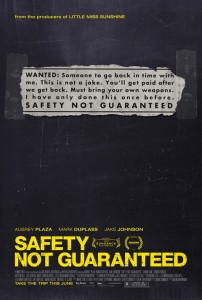 Okay, Safety Not Guaranteed probably wouldn't be my #1 movie for the year, but it's definitely the #1 movie that I'll be pushing, because quite frankly more people need to see it. I adore time travel movies. In the past year, I've watched over 50 (I'm not exaggerating, I have a list!), and this one handily earns its way into my Top 10 of all time. Hopeful, subtle, and strangely romantic, Safety Not Guaranteed is well worth 86 minutes of your life.
Finally, in no particular order, but with extreme restraint…
On My 2013 Horizons:
The Ocean at the End of the Lane by Neil Gaiman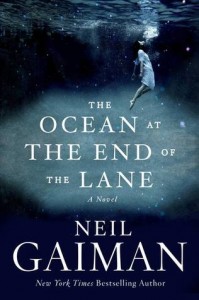 Um…hello? What do you do when your favorite author releases a new book? Well, flail of course. There will be lots of flailing in the lead up to the release of this one. Honestly, I haven't even read the blurb. Don't need to. I'll read the book, I'll love it, 'nough said.
Cold Steel by Kate Elliott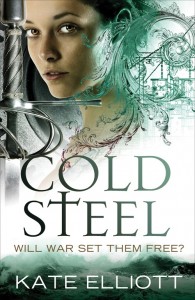 I'm a bit weird about not liking to read most series until they're finished publishing, and Kate Elliott's Spiritwalker series became an unfortunate victim of my quirk. I know I'm going to love this trilogy, so I'm very much looking forward to the release of it's final book.
Fables: Cubs in Toyland by Bill Willingham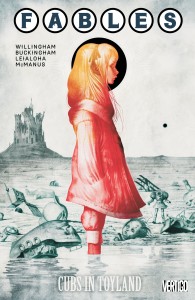 I am an unabashed Fables fangirl, so of course I'm anxiously awaiting our next installment. Luckily, I don't have to wait too long! I wasn't a huge fan of the last big story arc with Mister Dark, but enjoyed the recent Inherit the Wind much more, so let's all be hopeful about the direction we're headed.
The Pirate's Wish by Cassandra Rose Clarke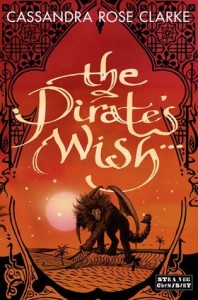 Guys, Cassandra Rose Clarke's debut, The Assassin's Curse was just fun. The kind of adventure fantasy you just fall right into without effort and don't look up till it's done. I can't wait for the second half of this duology.
Magic Rises by Ilona Andrews
I was cool with Ilona Andrews taking a break from publishing some Kate this year so that I had time to catch up. Hanging with Andrea in Gunmetal Magic was a blast, but I'm ready to get back to Kate and Curran (and Ascanio, and Julie, and Derek, and Jim, and Dali…).
The Night Itself by Zoë Marriott
While Marriott's Shadows on the Moon probably won't quite squeak into my top 10 for the year, she would certainly make a short list of authors I want to read more from. I'm very intrigued by the idea of her doing urban fantasy, and I'm excited to see her work more with her incredibly well-researched Japanese inspired fantasy.
Whew! Still with me? Happy Smugglivus to one and all, and may you find many books under your Smugglivus Pole.

Thank you, Heidi!