Author: M.M. Kaye
Genre: Fantasy, Fairy Tale, Middle Grade/Young Adult
Publisher: Puffin
Publication Date: March 1980
Paperback: 128 Pages
Along with Wit, Charm, Health, and Courage, Princess Amy of Phantasmorania receives a special fairy christening gift: Ordinariness. Unlike her six beautiful sisters, she has brown hair and freckles, and would rather have adventures than play the harp, embroider tapestries . . . or become a Queen. When her royal parents try to marry her off, Amy runs away and, because she's so ordinary, easily becomes the fourteenth assistant kitchen maid at a neighboring palace. And there . . . much to everyone's surprise . . . she meets a prince just as ordinary (and special) as she is!

"This delightful fairy tale is sure to please young romantics . . . Neither Kaye's princess nor her book should be considered ordinary." (School Library Journal)
Stand alone or series: Standalone novel
How did I get this book: Bought
Why did I read this book: After reading Philip Pullman's masterful collection Fairy Tales from the Brothers Grimm earlier this week, I was in the mood for more fairy tales and princesses. And then, I alighted on this delightful little ebook – a classic from the 1980s, which I had always remembered seeing but never picking up. What better way to indulge my fairy tale craving?
Review:
Once upon a time, there was a faraway kingdom called Phantasmorania, ruled by a benevolent King and Queen. This happy royal couple was also blessed with the birth of six beautiful daughters, each princess more beautiful than the last, with rippling blonde hair, jewel blue eyes, and the fairest complexions of palest cream. And, each princess was given the name of a precious stone – Diamond, Opal, Emerald, Sapphire, Crystal, and Pearl. One fine day, the royal cannon boomed out twenty times, signifying the birth of a seventh princess, much to the delight of the townspeople, for it was common knowledge that the seventh princess was a good omen, and destined to be the most beautiful of them all.
To celebrate the birth of their seventh child, the King and Queen decided to throw a grand celebration, and invited all of the fairies of the land in the hopes that they would bestow delightful and useful presents on their youngest child. And bestow these fine gifts the fairies did – Princess Amethyst Alexandra Augusta Araminta Adelaide Aurelia Anne was given Charm and Wit and Grace and Courage, and many other similar traits besides, heaped on her already quite beauteous and sweet-tempered head of gold curls. But then, the most powerful fairy god-mother in the land – the prickly older fairy Crustacea with a notorious temper – bestowed her final gift on young Princess Amethyst Alexandra Augusta Araminta Adelaide Aurelia Anne:
"Wit, Charm, Courage, Health, Wisdom, Grace…Good gracious, poor child! Well, thank goodness my magic is stronger than anyone else's. She raised her twisty coral stick and waved it three times over the cradle of the seventh princess. "My child," said the Fairy Crustacea, "I am going to give you something that will probably bring you more happiness than all these fal-lals and fripperies put together. You shall be Ordinary!"
And with that parting gift, Princess Amethyst Alexandra Augusta Araminta Adelaide Aurelia Anne became quite Oridnary indeed. Her angelic disposition immediately became that of a normal cranky baby, her golden curls darkened and straightened, her complexion turned mottled and then freckled. As the years passed, she simply became known as Princess Amy – Ordinary, but happy, and far more interested in escaping to the woods to play than in the tedious rigors of court life, embroidering, or husband-finding. When all of Amy's sisters have been married off, however, and the princely prospects for the very Ordinary Amy look slim, her parents decide to resort to drastic measures to trick a prince into marrying the last daughter (the good old throw her in an isolated tower protected by a dragon scheme). Rather than endure that nonsense, Amy decides to run away – and embarks on an adventure that will lead to another kingdom, where she will find happiness, hard work, and someone who may be just as wonderfully Ordinary as she.
Originally published in 1980, The Ordinary Princess is a charming, delightful little middle grade book. Taking the very familiar tropes of fairy tales – the beautiful princesses with hair of spun gold and eyes of sky blue, gifted with all the riches and graces in the land – and gives them a very overt twist. Kaye poses a very interesting question in The Ordinary Princess, because no matter how beautiful these traditional fairy tale princesses may be, wouldn't their lives be so very boring? How dull and unfulfilling would it be to be have everything given to you, to be forced into always acting properly and looking beautiful? With heroine Princess Amy – who is still quite gifted with Grace and Health and Wit and all those other good things, mind you – we see how beauty can be overrated, and that happiness comes from the choices one makes and not what one looks like. While the message is hardly subtle, it's an important one and one that is done well in this delightful book.
There is a very linear, predictable nature to this story – and in that way it is in fact a perfect fairy tale. I'm reminded of Philip Pullman's own words in Tales from the Brothers Grimm regarding the essential components of a great fairy tale: the story must move quickly and told in an economy of words that is evocative, winsome, and most importantly brief. Characters do not need to be deeply nuanced or layered, and actions like falling in love are simple milestones that happen quickly, without elaboration or explanation. And in a book that is so clearly paying homage to the traditional folk tale, The Ordinary Princess certainly excels, telling a very different variation of a familiar princess story while adhering to the key ingredients that make a fairy tale successful. And that, dear readers, is thanks to voice. The most impressive and delightful thing about The Ordinary Princess is its narrative skill with words and that storyteller's voice – there is humor aplenty, charm in abundance, as well as the proper fairy tale-ish type of cadence and style. In under 150 pages? This is no small feat, but one that M.M. Kaye has accomplished so convincingly.
It's easy for me to see why this particular book is so beloved; for even if the elements are simple and familiar, sometimes the simple and familiar are all you need. Definitely recommended for anyone looking for a quick, refreshingly sweet and fun read.
Additional Thoughts: Bonus: in addition to writing this lovely little book, the late M.M. Kaye also illustrated The Ordinary Princess!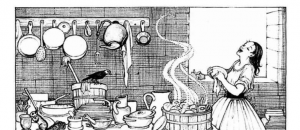 Princess Amy, the Ordinary Princess
Wonderful, aren't they?
Rating: 7 – Very Good
Reading Next: The Peculiar by Stefan Bachmann
Buy the Book:
(click on the links to purchase)