It's Friday so this means we are over at Kirkus! This week, Thea reviews Only Superhuman by Christopher L. Bennett…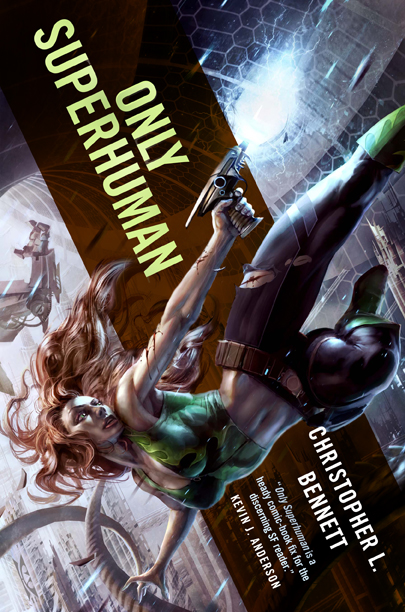 …a superhero novel that, unfortunately, isn't very good, and calls to mind the very worst stereotypes in superhero fiction. Head over to Kirkus to get the full scoop.
NOTE: The Kirkus review is missing this excerpted scene from the book (after "this fantastically memorable scene:")! This should be included, in case you were wondering and want a taste of Only Superhuman. Kirkus has updated the review, quote now included!