Hello everyone and HAPPY SUNDAY! Thea here, extremely excited to report that she has completed her thesis, has defended it, and is now gradually returning back to sanity.
Lots of meat to cover, so let's get down to business, shall we?
On The Story Siren (Or, Why Plagiarism is A BIG Deal and NOT Cool):
Last week, the internet exploded. Ok, maybe that's dramatic. Let us rephrase: last week, the book blogging world exploded.
It turns out that Kristi Diehm, The Story Siren, had blatantly and generously lifted a series of posts (on blogging best practices and site optimization) from fashion blogs Beautifully Invisible, Grit & Glamour, Stylish Thought and Made to Travel.
In Grit & Glamour's original post, the blogger makes a clear-cut, undeniable case demonstrating that The Story Siren had stolen content, minimally repurposed it, and then passed it off as her own. Using screenshots, IP addresses and other impressive analytics tracking, these bloggers not only show how they discovered Kristi's plagiarism, but they also share tips on how to find out if your own work is plagiarized and what steps to take in the future should you, like them, find yourself the victim of intellectual theft. (These are really, really good posts, people. If you haven't read them, we highly recommend you check them out.)
We think you'll agree that the evidence is unassailable.
When this news hit the book blog world earlier this week (thanks to blogger Katiebabs' eagle-eye spotting of an anonymous comment left on a post on plagiarism), a flurry of posts and comments ensued. Tweets from bloggers of all book genres as well as subsequent posts from heavyweights Dear Author and Smart Bitches drew the book blogosphere's attention to situation.
This then prompted The Story Siren to issue the following vague, halfassed "apology" in a post titled 'An Explanation and an Apology', which begins with the two lines:
I owe you an explanation and an apology.

Please don't take my silence on this issue until now as an admission to anything.
Not the best way to start off an apology – especially not to the bloggers from whom Kristi had unassailably violated and plagiarized. The 'apology' goes on to say:
While my actions were not deliberate, I don't want to give you any excuses. In a way I feel as though it won't matter what I say at this point. It seems that the verdict has been decided. I was accused of doing something that I am vehemently against, and intentionally or not, I know that there will be consequences.
Kristi denies that her plagiarism was intentional. This is a HUGE problem. The fact that she ripped off other peoples' work and tried to pass it off as her own, the fact that she went back and deleted her plagiarized posts (as well as her own post on plagiarism and its seriousness, a cached version of which you can find online here) – this is all a REALLY big deal. And it makes us mad.
Why is this a big deal? It's disheartening because we are bloggers and our writing is our trade. More than that, this is a big deal because Kristi is one of the biggest – if not the biggest – YA bloggers with followers that number in the thousands. Many of those followers have reacted in extremely worrisome ways which is what prompted us to put in our two-cents in today's stash. In an excellent post, AnimeJune brilliantly examines some of those reactions (e.g. "Oh, well, she just copied Blog Tips and Tricks – none of those are original to begin with") and delves into why they are uninformed and dangerous to our community of writers.
It's incredibly disappointing to see that many bloggers and readers are vilifying the victims of plagiarism. Let us be clear: The Story Siren is NOT the victim in this debacle. The victims are authors from whose work Kristi egregiously, callously plagiarized. We are dismayed and appalled to read the hate-mail that the VICTIMS have been receiving (examples of which the Smart Bitches have posted recently posted).
This is a big deal because by avoiding confronting the truth of what happened The Story Siren has made it easier for the reactions we have seen to be voiced (although obviously we can't blame Kristi for the behaviour of her followers/fans). After all, Kristi has yet to *actually* apologize to the people from whom she has stolen. (On that note, it's crass and potentially litigious, especially since The Story Siren actually indirectly made money on stealing other peoples' work, in the form of sold web advertising.) She has yet to admit her explicit guilt and the action of plagiarism. In both of Kristi's 'apology' posts, she apologizes in earnest to her readers but clings to the defense of ignorance. To this, we cite Radiant Shadows' excellent, concise take on the matter, and will quote Kristi's own words (from her now conveniently deleted post on the seriousness of plagiarism):
There is no excuse… "I didn't know…. I didn't mean to… I did it subconsciously." No, you didn't. You did know and you did mean to.
We take this very seriously. As a community that is passionate about the written word in all of its forms, we hope that you do, too.
This Week on The Book Smugglers:
First up, later today we are happy to be a spot on Michelle Harrison's blog tour celebrating the release of her novel Unrest (with a giveaway opportunity).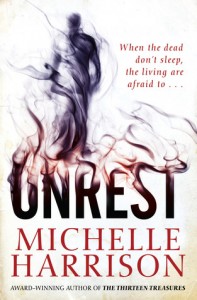 On Monday, Ana opens up the week with a review of YA novel A Greyhound of a Girl by Roddy Doyle.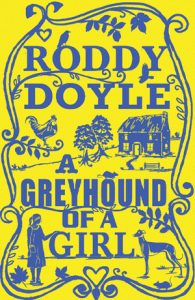 Tuesday, Thea reviews one of her most highly anticipated books of the year: Insurgent by Veronica Roth.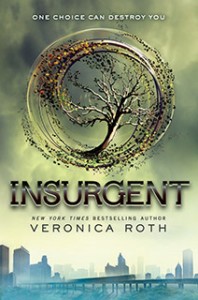 Wednesday, Ana reviews Nalo Hopkinson's YA fantasy novel The Chaos. Later in the day, Thea reviews The Silence by Michelle Sagara West.
On Thursday, we have N.K. Jemisin, one of our favorite authors, over for a guest post to celebrate the release of her new book! Later in the day, we have a joint review up for The Killing Moon, another one of our most highly anticipated novels of the year.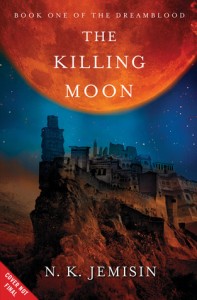 Friday, we close out the week with Thea's highly anticipated review of The Drowned Cities by Paolo Bacigalupi – with a possible interview with the author to follow.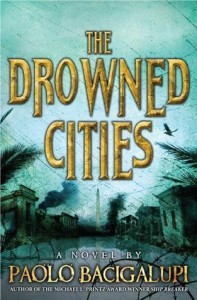 It's a hugely busy week, and we hope you enjoy the lineup! Until tomorrow, we remain…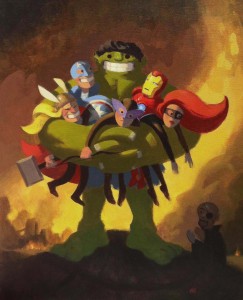 ~ Your Friendly Neighborhood Book Smugglers