Hello everybody! Hope y'all having a good Sunday?
Got a few things to talk about then it's all about our upcoming MG Appreciation Week.
Working Stiff Giveaway Winner
The winner of a copy of Working Stiff by Rachel Caine is…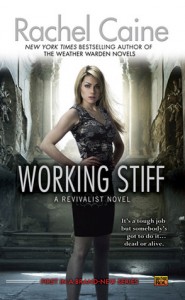 Amelia
Congratulations! You know the drill – send us an email (contact AT thebooksmugglers DOT com) with your snail mail address and we will get your winnings out to you as soon as possible.
Meanwhile, you can still enter our Poison Diaries giveaway, we have two copies up for grabs, open to ALL. Enter HERE.
We Can Has a Tumblr!
Yay! We finally created our own Tumblr this week! We had been toying with the idea of having a separate place just to talk about our favourite quotes plus pop-geekery stuff until this week when we finally did it! Join us at Book Smugglerific and let's geek out together.
This Week on The Book Smugglers: Middle Grade Appreciation Week
We don't usually read and review a whole bunch of MG at the Book Smugglers despite the fact that Middle Grade books are very close to our hearts indeed. So, after realising that we both had loads of unread MG books in our TBRs (we got LOADS of MG books at Book Expo America this year. It was heaven.), we decided it was time we dedicated a week-long event to MG books and here we are! We aim to post at least 5 joint reviews and one solo each this week and hope you will enjoy the event as much as we have been enjoying organising it!
It starts on Monday with our review of Peter Nimble and His Fantastic Eyes by Jonathan Auxier…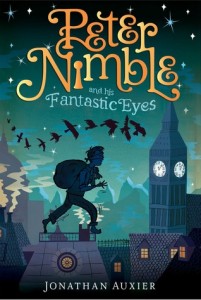 On Tuesday, we review Aliens on Vacation by Clete Barrett Smith…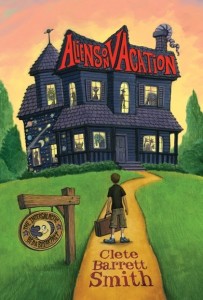 Then on Wednesday, we review The Unwanteds by Lisa McMann, followed by Thea's solo review of The Girl Who Could Fly by Victoria Forester..
On Thursday, we review The Orphan of Awkward Falls by Keith Graves, followed by Ana's review of The Invention of Hugo Cabret by Brian Selznick…
On Friday, we review one of our most anticipated books of 2011: Down the Mysterly River by Bill Willingham.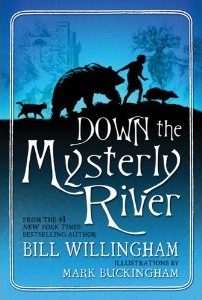 And finally, on Saturday we post our usual radar post with upcoming MG titles that we are excited about.
It is going to be SUPER BUSY around here this week! It is bye for now and as usual, we remain…

BBAW 2011 is now open for registration and nominations!
~ Your Friendly Neighborhood Book Smugglers