Hello everybody!
As you know, we were both attending Book Expo America and the Book Blogger Convention last week and we had an absolute blast, with the conventions, the books we got (close to 100 each, all things combined), and the parties we attended. Above all, we loved seeing people we met last year again and meeting so many new, awesome people, the majority of them bloggers whose blogs we read and love. We will be organizing a BEA Appreciation Week really soon, and will review some of the titles we got as well as writing our thoughts on the entire experience of the Book Blogger Convention. Stay tuned.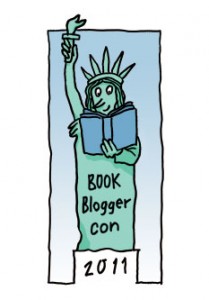 Meanwhile, we want to talk about how we had some pretty cool conversations with people on the same wave length as us and were told about this one website by the author of Carter Finally Gets It and we couldn't believe our ears when we heard or our eyes when we finally visited it. It looks so extremely WRONG in all things that matter to us that we don't even…know what to say. The website is called Boob Speak (yeah, seriously) and it features faceless teenage girls whose boobs well, speak to the viewers. That is quite…disturbing and so freaking sexist. No to mention that as soon as you click on the website, there is a pop-up message that says and we quote:
What you're looking at?

Ok, FIRST and foremost, if you plan to to see home plate before you're 25, you've got to be more stealth. Geez. You're an embarrassment to your sex, man. Yes, I said SEX, but I meant the male species. Get your melon out of the gutter. So what's SECOND? In the all time quintessential GOLDEN RULES for scoring with the ladies, what's RULE #2? Read Carter Finally Gets It, dumbass.

QUICK, BEFORE YOU TURN GAY*

*Unless you're already gay. And that's cool.
Has your head exploded? I tried to read Carter Finally Gets It ages ago but couldn't get past the first few chapters. Has anyone read the whole thing? Are these things addressed in the book at all? Or are they terrible attempts at being funny and what-not with no real consequences? In any case, even if the book is awesome, we both still find the website grotesque. And just, WRONG.
This Week on The Book Smugglers
On Monday, Thea reviews Undead by Kirsty McKay.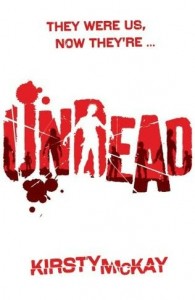 On Tuesday, Ana reviews Burn Bright by Marianne de Pierres.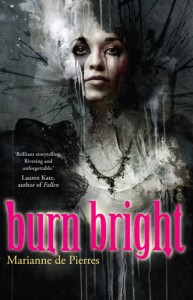 On Wednesday, Thea reviews The Warrior Heir by Cinda Williams Chima.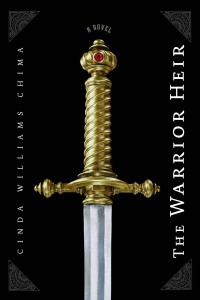 On Thursday, Ana reviews one of her most anticipated titles this year, The Demon's Surrender by Sarah Rees Brennan, the last in the Demon's Lexicon Trilogy.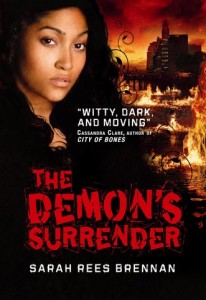 and finally, on Friday we post our joint of A Monster Calls by Patrick Ness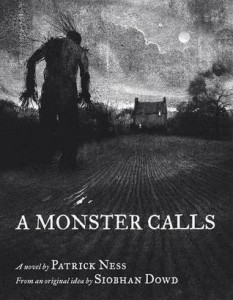 And that's it from us today. As usual, we remain….

~Your Friendly Neighborhood Book Smugglers