Hello everybody! Today we are going to be talking about – and celebrating – Diversity in YA.

Diversity in YA Fiction is a website and book tour founded by two young adult authors, Malinda Lo (author of Ash and Huntress) and Cindy Pon (author of Silver Phoenix and Fury of the Phoenix), to celebrate diverse stories in YA.
DIYA is a positive, friendly gathering of readers and writers who want to see diversity in their fiction. They seek to bring attention to MG and YA books featuring people of color, LGBT characters, and any other "diverse" characters. Every week on their website they'll be featuring books that include diversity, from realistic, contemporary novels to absorbing historicals and adventurous fantasy.
The celebration of Diversity in YA is two-fold. The authors will be going on a five-city tour in May 2011 with the following stops:
San Francisco, California
Saturday, May 7 at 3 p.m.
San Francisco Public Library (Main Library)
Latino-Hispanic Room
100 Larkin St.
San Francisco, CA 94102
Highlighting Asian American YA books with authors Malinda Lo, Cindy Pon, Gene Luen Yang, and J.A. Yang.
Austin, Texas
Monday, May 9 at 7:30 p.m.
BookPeople
603 N. Lamar
Austin TX 78703
With authors Bethany Hegedus, Malinda Lo, Guadalupe Garcia McCall, Cindy Pon, Dia Reeves, and Jo Whittemore, and moderated by Varian Johnson.
Chicago, Illinois
Tuesday, May 10 from 5:30 to 6:45 p.m.
Barbara's Bookstore
1218 South Halsted Street
Chicago, IL 60607
With authors Malinda Lo, Claudia Guadalupe Martinez, Nnedi Okorafor, and Cindy Pon.
Cambridge, Massachusetts
Thursday, May 12 at 7 p.m.
Cambridge Public Library (Main Library)
Lecture Hall
449 Broadway
Cambridge, MA 02138
With authors Holly Black, Sarah Rees Brennan, Deva Fagan, Malinda Lo, Cindy Pon, and Francisco X. Stork, and moderated by Roger Sutton. Books available for sale from Porter Square Books.
New York, New York
Friday, May 13 at 6:30 p.m.
The Lesbian, Gay, Bisexual & Transgender Community Center
208 West 13th Street
New York, NY 10011
Highlighting LGBT YA books with authors Cris Beam, David Levithan, Malinda Lo, and Jacqueline Woodson. Books available for sale from Mobile Libris.
Saturday, May 14 at 1 p.m.
Books of Wonder
18 West 18th Street
New York, NY 10011
With authors Matt de la Peña, Malinda Lo, Kekla Magoon, Neesha Meminger, Cindy Pon, Olugbemisola Rhuday-Perkovich, Rita Williams-Garcia, and Jacqueline Woodson, and moderated by Cheryl Klein
San Diego, California
October 2011
Details TBA
San Diego, CA
Highlighting YA fantasy and science fiction with authors Paolo Bacigalupi, Holly Black, Malinda Lo, and Cindy Pon
In addition to the traveling tour, they're putting together a virtual one.
And we are delighted to be a part of it with a guest post by Francisco Stork, author of the excellent Marcelo in the Real World, amongst other novels.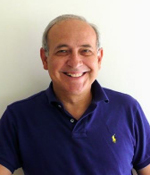 Please give it up for Francisco Stork!

The Tug of My Heart
When I started writing young adult literature fifteen years ago at the ripe age of forty-five, I didn't think of "diversity" as a goal or an ideal. I never questioned the fact that the story would be about a Mexican-American young man growing up in the projects of El Paso, Texas. For one thing, that first book was semi-autobiographical, as first books tend to be. I wanted to convey to my teen-age children a little about how life was for their father. Now that I think about it, there has never been any doubt in my mind that my books would be about Hispanic young people. I do notice, however, that I am more conscious of a certain responsibility towards my background, my heritage, my culture.
I know that "responsibility" is a loaded word when it comes to writing. I should be free to write about anything in the world and yet, how else to describe that inner tug that keeps me tethered to a certain, peculiar fragment of the real world. "Responsibility" denotes a sense of duty, of obligation. What I feel toward my Hispanic young people is much more than that. Writing about them is not only what I have to do, it is also what I want to do. Responsibility here is the kind that springs from love.
The tug of my heart is not only towards writing about Hispanic young people, it is also towards a certain kind of literature. I have always been attracted to serious literature. By serious I mean the kind of literature that encourages in the reader reflection about the big questions of life. Why am I here? Where am I going? What do I believe in and does it really matter? I happen to think that these questions are taken seriously in adolescence and so my young Hispanic characters are intimately involved with these questions. They live and strive, struggle and survive in a world where those ultimate concerns are vitally real. These brave young people I create become, for me at least, beacons of courage and hope.
Hope. That's what young adult literature is about, isn't it? My hope is that in reading my stories, the reader will notice and then forget that my characters are Hispanic. Even though, my young heroes will always be specifically Hispanic, I would like them to represent what is essential in all young people regardless of race and ethnicity. I would like the reader, whatever his or her background, to look into the soul of my characters and see his or her reflection.
In every kind of good writing there is always a tension between the specific and the universal. Details make the story, but the details need to serve a larger purpose. I would like the Hispanic young people in my stories to live and breathe in the imagination of my readers. If I am lucky they will continue to be real long after the book is closed. I would like to think that in becoming more realistically Hispanic, my characters also become more realistically human. And to be more and more human is my biggest responsibility.
Francisco X. Stork is the author of several novels, including Marcelo in the Real World (Arthur A. Levine /Scholastic, 2009) and The Last Summer of the Death Warriors (Arthur A. Levine/ Scholastic, 2010). Marcelo in the Real World received starred reviews from Publisher's Weekly, The Horn Book, Kirkus, School Library Journal, and Booklist, and won the 2010 Schneider Family Book Award. The Last Summer of the Death Warriors received starred reviews from Publisher's Weekly, The Horn Book, and Booklist. Visit Francisco's website at www.franciscostork.com. Francisco will be joining Diversity in YA in Boston.

GIVEAWAY:
One lucky winner will win ONE book randomly picked from a selection of books from the authors in the tour:
Deva Fagan – Magical Misadventures of Prunella Bogthistle
Holly Black – White Cat
Cindy Pon – Fury of the Phoenix
Bethany Hedgedus – Truth with a Capital T
Sarah Rees Brennan – The Demon's Covenant
Francisco X Stork – The Last Summer of the Death Warriors
Gene Luen Yang – Level Up
Dia Reeves – Slice of Cherry
Jacqueline Woodson – If You Come Softly & Behind You
Nnedi Okorafor – Akata Witch
Malinda Lo – Huntress
In order to win, leave a comment on this post. Contest is open to US residents ONLY and will run till Saturday May 14 11:59PM (PST). One entry per person please. Good luck!