Welcome to Smugglivus 2010: Day 30
Throughout this month, we will have daily guests – authors, bloggers and publishers alike – looking back at their favorite reads of 2010, and looking forward to events and upcoming books in 2011.
Who: John J of Dreaming in Books (and occasional contributor to Dear Author), an awesome dude that blogs about YA, romance, and chick lit.

Please give a hand to John!

SMUGGLIVUS! This is the time of year that we get out our Book-Snooglers and our Book-Wangels and our Blog-Wooglers and our Blog-Zangels. If that horrible homage to Doctor Suess didn't do it for you: it's the time of the year where we get our bookage on and PARTY LIKE IT'S AN ENDLESS PUBLICITY RELEASE EVENT! *throws confetti and papermache fruitcakes in an attempt to be spontaneous*
In case some of you don't know me (and I doubt most of you do), I do a little blogging here and there. Some random shouts for LGBTQ characters in YA books. The occasional musing on the purpose of the Hot Man Thing in YA Lit (note – not yet, but it will happen one of these days). Maybe even a few book reviews here and there. Smatterings of failed humor. I try. I want to personally thank Anna and Thea for being all like "You (insert name here) are invited to join Smugglivus!" This post has gone through two major rewrites before I realized my sanity was at stake and I needed to make this one count.
I also had to try and make it unique from my Best of 2010 List at Dear Author, which you can check out if you want an idea of the best books I read that were published in 2010. Or if you're really bored and need something to kill time.
So, without further ado….
Random Book Insights from a Teen Blogger Obsessed with Romance
It's true. I rather am obsessed with romance. There's fun times. True love. Magic Wangs. It's like the best of every genre ever. I actually got started through YA books (because Twilight is a gateway to romance novels, its b.s. writing quality aside) but eventually came up with a nice medium where I read adult romances in between YA books as much as humanely possible. Before I go off on the YA end of the spectrum (which y'all have probably had enough of, granted) I want to highlight the three best romance novels I've read this year. For some reason this is a post in 3's. Normally I'm a 7's person, but for the sake of length I'll keep the talking to a minimum.
3 Awesome Romances New to Me (Maybe Not You)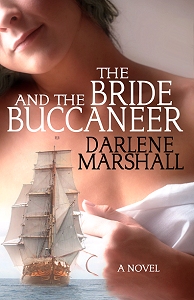 Whitney, My Love by Judith McNaught – Guilty of using many Big Misunderstandings, this is THE book that made the Regency Romance popular. It was published in the 1980s, and is more addicting than crack. Great chemistry between the characters, many hot scenes of unbridled sexual tension, and a plot that, while massive, keeps you hooked.
Whistling in the Dark by Tamara Allen – This book is absolutely perfect. It's simple and divine and has the greatest type of relationship build ever (friendship to love). Beautifully done, and has me very excited to read more of Tamara's work. It's M/M, and even if you don't normally read the genre, it's worth a look.
The Bride and the Buccaneer by Darlene Marshall – Pirates. I love pirates. So this is probably a tad biased. It was a fun and light read that was so hilarious. It was also set mostly in Florida during the early 1800's (like at the VERY end of the War of 1812 – although I could be wrong) and has a lot of great historical details. It's worth at least 3 possums. You'll have to read it to get the joke.
Now I want to spotlight three awesome LGBTQ YA books. More people should write LGBTQ characters in YA (and all genres) as protagonists, antagonists, side characters, ect. It's called normalization, lovely authors! Plus, gay teenagers like reading about people they can relate to. Odd, yes, but very true. There's this sick kind of excitement and 'squee' that builds up in my system when I read a particularly good LGBTQ book. Said 'squee' came with the reading of all three of these books. Historical genre fiction with a fairy-tale vibe, a rich literary take on sexuality and having a transsexual friend, and a complex romance between two very different people.
3 Awesome LGBTQ YA Books Read This Year
The Twilight Gods by Hayden Thorne – This year was the year I got to reading Hayden Thorne. So far I've read two very solid books (this one being perhaps more so, though that's just my opinion) by Hayden, and I really enjoyed this one. You rarely see gay historical fiction, and Hayden has a way of writing the important bits. The stories read like a gay fairy tale, almost, and they deserve a wider audience.
Jumpstart the World by Catherine Ryan Hyde – I really enjoyed her earlier LGBTQ work, Becoming Chloe, and I was very happy to see that this was even better. Great characters, a great look at being transgender, and most importantly, the gay characters were pictured as normal every day people. It's a great read that encompasses the best of Catherine's literary style of writing.
The Vast Fields of Ordinary by Nick Burd – This was just romantic and sad and entirely the best kind of book to read when you need something that takes you up and smashes you down in the same reading experience. It has a great romance and a fun writing style that will attract a lot of readers. It's one I'll keep on my shelf for a long time to come.
These are three books I'm excited to see next year. I'm excited to read a lot of next year's babies, but these are three I do not have yet and would cut off a leg or two to receive in the near future.
3 Books I Project to be Awesome in 2011
Across the Universe by Beth Revis – I've heard amazing things about this book. A sci-fi take in early January about a girl who wakes up on a spaceship. Not normally my cup of tea, but the premise sounds really well thought out, and the shallow cover man in me really loves this cover.
Witch Eyes by Scott Tracey – Coming from Flux, this is an urban fantasy about witches. GAY witches. That's right. Gay genre fiction in the paranormal realm. I really hope it lives up to my supremely high expectations, because I love witchy-things and I love reading LGBTQ YA. Scott Tracey better be awesome, because this debut is one of my most highly anticipated ones.
Falling Under by Gwen Hayes – I've known Gwen for a while now, and I've been waiting for this book for around a year. It's got a great cover, and I can't wait to see where the plot goes. It's a paranormal read, sure, but I'm still enjoying the genre a lot. Gwen's one for being awesome and outside the box, and I expect to find nothing less in this read.
So there you have it. The romantic. The gay. The future of the romantic and the gay. Some attempted snark thrown in.
Note 'attempted'.
I wish everyone a happy and healthy Smugglivus. Now that the holidays are winding down, I hope you all remember that expired eggnog is BAD eggnog. Also, read an LGBTQ YA or two. It's good for you colon. And your heart. It's worth it just for the colon health, though! Thanks again to Ana and Thea. You don't know how long I've been reading (stalking) your blog. Having the event invitation was like having Bernadette Peters come up to me and offer the chance to see her perform in a revival of Into the Woods and have tea and crumpets afterward. That's like really big.
I leave you with this video about the importance of Canada in song-form. If you take anything to heart from this, take a want to be Canadian.

Awww, we were thrilled to have you John!