Welcome to Smugglivus 2010: Day 12
Throughout this month, we will have daily guests – authors, bloggers and publishers alike – looking back at their favorite reads of 2010, and looking forward to events and upcoming books in 2011.
Who: Freda Warrington, author of awesome fantasy. Blurbed by the likes of Charles de Lint and Tanith Lee, Freda is an evocative and prolific author with a flair for beautiful and surreal worldbuilding. Freda writes over at her , but also can be found on Facebook and at her own author website.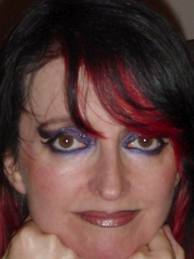 Recent Work: Freda Warrington is the author of nineteen (and a half) novels including Elfland, A Blackbird in Silver Darkness, A Taste of Blood Wine and Dracula the Undead. Elfland won the Romantic Times Award for Best Fantasy Novel of 2009, and her second novel for Tor, Midsummer Night, has just been published with another stunning cover by KY Craft. Check out Thea's review of Elfland HERE.
Please give a warm welcome to Freda Warrington!

I don't find nearly as much time to read as I'd like, so my precious reading time is usually an hour in bed before I go to sleep. Here's a sample of some books I've enjoyed this year.
1) Chasing the Dragon by Justina Robson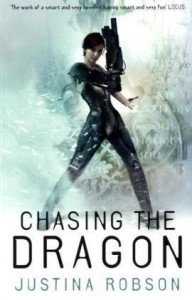 "Elves don't rock." Oh yes they do! I'm really loving Justina Robson's "Quantum Gravity" series (Keeping it Real, Selling Out, Going Under, Chasing the Dragon). Justina is known as a serious SF writer, but she decided to break out and have some fun with the adventures of the half-human, half-cyborg, all-action secret agent Lila Black. A mysterious quantum explosion has ripped the Earth into several different dimensions, making the worlds of demons, elves, faeries and ghosts accessible to us. The result is a delicious science fiction/ fantasy fusion the like of which I've never read before.
The beginning of Chasing the Dragon finds Lila married both to her demon lover, Teazle, and to her true love, Zal, the gorgeous elf rock star to whom she was first assigned as a bodyguard in Keeping it Real. Zal, however, has vanished, presumed dead after terrifying confrontations in the faerie realm, as told in the previous volume, Going Under. Lila must overcome multiple adversaries in the crazed and colourful demon realm, Demonia, and resist political pressure from her human "superiors", and unravel the mysterious arrival of a fleet of ghost ships as reality starts falling apart – all before she can even think of rescuing Zal. The result is another dark yet fantastically entertaining adventure.
There is nothing clichéd about her elves, faeries or indeed her cyborg-yet-very-human heroine. Justina always writes with such inventiveness, intelligence and wit that her work never disappoints. I think there's one more Quantum novel to come – I can't wait.
2) The Third God by Ricardo Pinto.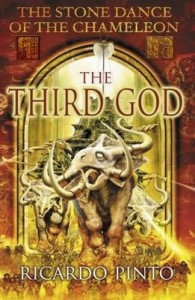 This enormous novel is the long-awaited conclusion to the "Stone Dance of the Chameleon" trilogy. It's over ten years since the first novel, The Chosen, came out, and at least five or six since book two, The Standing Dead. This is an epic story, but very far from yer standard high fantasy fare. Ricardo depicts an exotic society in which the self-styled "Chosen" race reigns brutally over the lands around them. The viewpoint character throughout the trilogy is Carnelian, a Chosen boy who's lived most of his life in exile, but finds himself taken to the heartland of the empire, Osrakum, where he becomes embroiled in their beautiful yet revoltingly cruel society, not to mention thoroughly entangled in their politics. It's an astonishing, unique and intricate world that Ricardo has created.
The Third God is a stunningly-detailed novel that brings the whole epic story arc to exactly the right conclusion. A word of warning, though – it's not for the weak-stomached (eg. me). This is total warfare. Carnelian goes through battle after battle and we live every step with him. Although he's waging war from a fire-spewing tower mounted on top of a gigantic dinosaur, he might as well be undergoing the claustrophobic misery of manning a tank, with the horrors of the WWI trenches piling up all around him. The horror is relentless. And just when you think things can't get any worse, they do! The journey is worth taking – but I can't honestly say I enjoyed it.
When I asked Ricardo what was the inspiration behind the Chosen, he replied, "The Chosen are us." He's said himself that the whole trilogy is actually an allegory of the West's rape and exploitation of the Third World. That theme comes across very strongly. If you can bear to be immersed in an extended nightmare, the trilogy is an outstanding achievement.
3) The Winter House by Nicci Gerrard.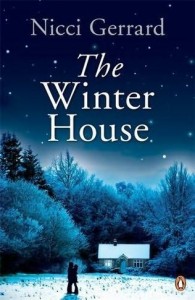 I was so exhausted by the time I finished The Third God that I felt "all fantasied out", so to speak. I decided to relax instead with a simple mainstream novel. (Nicci Gerrard is one half of Nicci French, the British husband-and-wife thriller writing team whose books I always enjoy). But, oh no – my first reaction was, "great – this even more depressing!" It starts with a young woman, Marnie, being summoned to Scotland in winter by Oliver, a long-lost friend/lover, to help him look after another mutual old friend of theirs, Ralph, who is dying of cancer. Wonderful! Just what I need! However, as their back-story is told, I became enthralled. Everyone seems to be surrounded by death, tragedy and heartbreak and yet… it's written with such tenderness that you feel moved and uplifted in the end. And how nice to read something with no murders and no crimes in it! A sad but lovely story, beautifully written.
The books on my to-be-read pile are an eclectic mix of old and new classics, and police procedurals passed on by my thriller-devouring husband. Here are a couple I'm looking forward to:
4) The King's Last Song by Geoff Ryman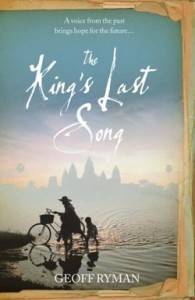 I picked this up at the recent World Fantasy Convention and it looks intriguing. Geoff is an amazing writer and I need to catch up with the novels of his I haven't read yet. Set in Cambodia, it interweaves the ancient tale of that country's greatest king with the adventures of three young modern Cambodians.
5) Sea-Kings of Mars by Leigh Brackett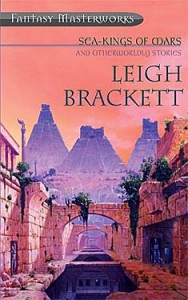 This one's been sitting by my bed for far too long! Published as part of Gollancz's "Fantasy Masterworks" list, this is a collection of classic tales published between the 1940s and 1970s. I feel the need for some good old-fashioned exotic fantasy and SF.
Elfland and Midsummer Night
I hope you'll have time to check out my novels from Tor – ELFLAND and MIDSUMMER NIGHT. I've always been fascinated by the idea of creatures who look human but aren't – elves, demons, vampires, angels, demi-gods and so on. The Aetherials evolved as my own version of such a race.
Now the second Aetherial Tale, MIDSUMMER NIGHT is due out, I've been thinking about its origins. Oddly, it's been in my head for over ten years – I actually began writing an early version of it long before ELFLAND. The final version has evolved a lot since then, but it always pivoted around the same central character: a grande dame, a renowned sculptor in her sixties called Juliana Flagg. Of course there are younger folk in the story too, but I loved the idea of writing about an older woman with the magnificence of a dowager duchess and some dark secrets to unravel.
MIDSUMMER NIGHT is stand-alone novel, so you don't have to read the first book to enjoy it. However, it is set against the same background – a contemporary world where the Aetherial race lives quietly (sometimes!) among humans, occasionally crossing into the Otherworld, aka the Spiral. Some of the fun I've had with the book lay in introducing the occasional character from the first novel, or a strand of plot that explores what seemed, in ELFLAND, to be just a throwaway reference. I hope readers will enjoy picking up on these small connections too, and thinking, ahah…
So, to the story. Decades ago, at the remote Cairndonan estate on a storm-lashed coastline where the veil between our world and the Aetherial realm is thin, Juliana's uncle – a young man called Adam – vanished in mysterious circumstances. Now Juliana has inherited Cairndonan – did I mention I'm obsessed with huge, atmospheric old houses? – where she sculpts and runs a summer art school. However, all is not well, as she is plagued by ghosts, money troubles and her sinister ex-husband.
Then a young woman named Gill arrives to rent a cottage on the estate, in order to escape problems of her own. All Gill wants is solitude, but soon she's entangled with the eccentric, flamboyant artist Peta, the creepy manservant Ned Badger and other residents of the great house – not least Juliana herself.
One day Gill accidentally wanders into a strange village called Boundry that appears on no map. There she meets the seductive Rufus and his equally gorgeous but silent, brooding companion, Leith. The encounter leaves her unsettled. Are these two young men as innocent as they seem – or are they poised to visit chaos, vengeance, death and heartbreak upon the human world?

Thank you, Freda! And now for the giveaway…
Giveaway Details: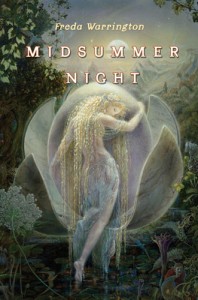 We have ONE copy of Midsummer Night to give away to a lucky winner! The contest is open to residents of the US and Canada only, and will run until Saturday December 18 at 11:59 PM (PST). In order to enter, simply leave a comment here letting us know what your favorite contemporary fantasy/fairy/aetherial type book is. ONE comment per person, please! Multiple comments will be automatically disqualified. Good luck!