We are having a party today!
Soul Screamers is a series that follows Banshee Kaylee Cavanaugh as she finds out the extent of her powers and why she screams when someone is about to die.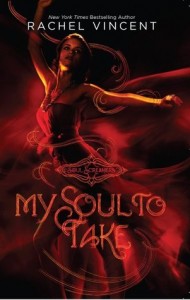 Something is wrong with Kaylee Cavanaugh. She doesn't see dead people, but…

She senses when someone near her is about to die. And when that happens, a force beyond her control compels her to scream bloody murder. Literally.

Kaylee just wants to be a normal girl, basking in the joy of having caught the attention of Nash, the hottest guy in school. But getting through a first date isn't easy when he seems to know more about Kaylee's need to scream than she does. And when classmates start dropping dead for no apparent reason, only she knows who'll be next…
Ana reviewed (and loved) the first book, My Soul to Take last year and you can read her review here as well as read a guest post by the author on her inspirations for writing the book.
And book 2, My Soul To Save has been released in early January: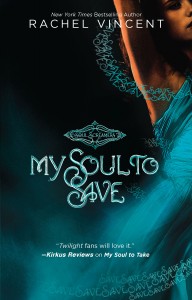 When teen pop star Eden croaks on stage and Kaylee doesn't wail, she knows something is dead wrong. She can't cry for someone who has no soul.

The last thing Kaylee needs right now is to be skipping school, breaking her dad's ironclad curfew and putting her too-hot-to-be-real boyfriend's loyalty to the test. But starry-eyed teens are trading their souls for a flickering lifetime of fame and fortune in exchange for eternity in the Netherworld—a consequence they can't possibly understand.

Kaylee can't let that happen, even if trying to save their souls means putting her own at risk.
And we are celebrating its release with a giveaway!
GIVEAWAY DETAILS:
To one lucky winner: One copy of both books in the Soul Screamers series: My Soul To Take and My Soul To Save
Plus two additional winners can win one copy of book 2 in the series, My Soul to Save!
In order to enter all you have to do is to leave a comment on this post telling us what is your favorite YA series at the moment and why. The contest is open to everybody and will run till February 15th 11:59pm (Pacific). GOOD LUCK!