Welcome to Smugglivus 2009 – Day 16!
Throughout this month, we will have daily guests – authors and bloggers alike – looking back at their favorite reads of 2009, and looking forward to events and upcoming books in 2010.
Today's Guest #2: Diana Petefreund author of The Secret Society Girl series (the first book, Secret Society Girl was reviewed by Thea here) and a brand new YA series about Killer Unicorns. For an article about Diana's Inspirations and Influences for the new series, please go here.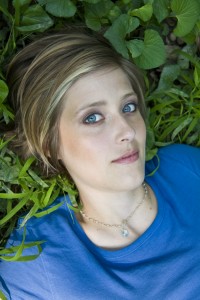 Recent Work: Diana made her first foray into YA this year with Rampant (can we say again: Killer!Unicorns!), which we loved and reviewed here . She also published the last book in the Secret Society Girl series, Tap & Gown.
A big warm welcome to Diana and her favourite things about 2009:
**********
2009 was a long and busy year for me. It was the first year I've ever had two books out, and I wrapped up one series while launching another in an entirely new genre. What fell by the wayside, unfortunately, was reading. I bought dozens of books this year, but I read only a handful, and most of what I did read falls into the category of YA (a strange situation for me since usually I read widely across all genres). I definitely have to make "read more" a New Year's resolution.
Two of my favorite books of the year were actually ones I read in 2008: The Forest of Hands and Teeth, by Carrie Ryan and Liar by Justine Larbalestier. The former is an eerie post-apocalyptic vision; zombies as they might be envisioned by Margaret Atwood. The latter is a mind-bending thriller with an unreliable protagonist and more twists than a unicorn horn.
Another was published in 2008: My Life as a Rhombus, by Varian Johnson. This is not my usual read, but I loved it. The clever, mathematician heroine, the unlikely friendships, the revenge fantasy triumph of an ending – delicious! If you are looking for a fun, moving, relatable story about high school girls, this is the one you need to read. Oh, and the chapter headings that look like mathematical formulas totally get my vote for favorite interior design of the year.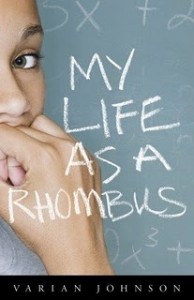 Also in the realm of realism, we've got The Blonde of the Joke by Bennett Madison. It's a hypnotic, dreamlike drama about a teenage girl and her obsessive friendship with a larger than life classmate. Also, shoplifting sprees. Madison's voice is an unique and welcome presence in the YA field.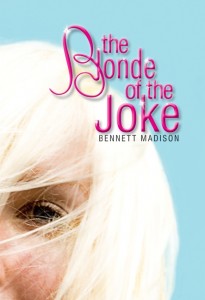 I gobbled up Catching Fire, the sequel to one of last year's favorites, The Hunger Games, in the course of a single fevered night, and I'm totally obsessed with Peeta, the marvelously complex (Forthright! Manipulative! Strong! Gentle!) hero of the piece. What a great character. Another favorite romance of the year: Jennifer Echols latest, Going Too Far. Echols slays me with her depictions of teen romance. She really captures the emotion.
I also loved Sarah Cross's debut, the effervescent Dull Boy, about a group of teenagers who discover they have superpowers, and try to create a comic book style league to combat evil with sometimes disastrous but always hilarious results. Another contender for "best interior design," Dull Boy features awesome comic book stylings and hero dossiers and origin stories throughout. If you like superheroes, comic books, action/adventure, humor, or all of the above, this is the book for you.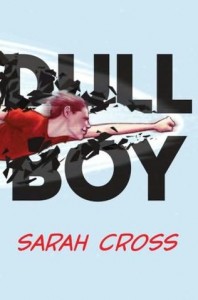 Though I didn't do a lot of reading this year, I discovered some of my favorite-ever television shows — though they are all "old." Slings & Arrows, a Canadian program about a Shakespearean theater festival run by a corrupt nebbish, a neurotic diva, and an insane (literally) artistic director was recommended to me by one of my readers, and my husband and I loved its mix of modern humor and Shakespearean references.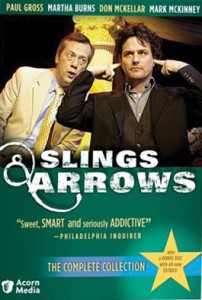 Middle Man (canceled too soon) was a brilliant and quirky send up of both superheroes and conspiracy buffs (imagine the X-Files episode "Jose Chung's From Outer Space," but even funnier and with warmer, more functional main characters). I loved that show – how could it have been canceled?

Skins is a compelling and occasionally surreal British drama about hard-partying 17-18 year olds in Bristol. Gorgeous, intricate relationships and great acting (my favorite is the friendship between aspiring dancer and openly gay Maxxie and conflicted Muslim Anwar, who is played by Slumdog Millionaire and The Last Airbender's Dev Patel). Speaking of Avatar: The Last Airbender, I discovered that show this year, too, and it is now one of my all-time favorite fantasies. Avatar (not to be confused with the Cameron movie) has it all: amazing worldbuilding, epic battles, deep and abiding friendships, cool magic, cuddly animals, family conflict, political conspiracies, heart and soul and the fate of the world at stake – don't dismiss it because it's a cartoon or "for kids" – it's phenomenal. (You might want to skip the whitewashed upcoming live action version, though. Twilight's Jasper as Inuit warrior Sokka? Please.)
Unfortunately for my stated resolution, 2010 is shaping up to be a busy year as well. Ascendant, the sequel to this year's Rampant, will be out in September. It picks up where Rampant left off, and follows Astrid, now a fully-trained unicorn hunter, on a new mission where she encounters the fifth type of unicorn, the einhorn.
I've also got two short stories; both stand alone and are set in the killer unicorn world. One is out in the spring but we're still finalizing the title. The other is called "The Care and Feeding of Your Baby Killer Unicorn" and will be published in the Holly Black and Justine Larblestier-edited collection, Zombies vs. Unicorns. Not only am I absolutely ravenous for this anthology as a reader (half a book of unicorn stories, another half of zombie ones! My dream is alive!), but I'm also very proud of my story, which is the first one I ever wrote for professional publication. I also have another project coming out next year, but unfortunately, its identity is still a secret.
But that's not going to stop me from reading in the new year! Not only do I have to catch up on all the books I am behind on this year, but I'm dying to read some of next year's releases: I've already read Carrie Ryan's The Dead-Tossed Waves – you're going to love it. I can't wait for the conclusion to Robin Wasserman's Skinned series, or the last Hunger Games book, and I'm finally, finally going to read the Megan Whalen Turner Attolia series.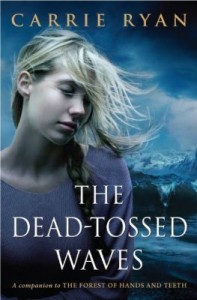 What book did I miss this year that I absolutely must read?
**********
Thank you, Diana!