For our Young Adult Appreciation Month, we invited a few bloggers to guest post about Young Adult books. This week's guest is Kristi, from The Story Siren blog, whom we chatted with about her YA reading. The Story Siren is a great YA blog with reviews interviews and the great "Books to Pine for" feature that has put many a book in our radars.
Without further ado, here is our Chat with The Story Siren
_________________
The Book Smugglers: Kristi, glad to have you here. Can you tell us why do you read and blog about YA books?
Kristi: I read because I love to do it. It's something that I've always enjoyed doing. It's actually one of the only constants in my life. Which is a pretty remarkable thing. I'm not sure why I started reading YA. It isn't something that I consciously chose to do. I didn't walk into the library and head over to the YA section. Honestly I didn't even know what a YA section was, let alone if they had one or not. Growing up there was never a prominent "YA" section. At least I never remember there being one. By the time middle school rolled around I was already reading adult novels, I wanted more to my stories than a sparkly world with an even more sparkly ending. My YA obsession started with Twilight. Yes, I'm one of those people, but I was one of those people that read it when it first came out. I'd always been a vampire fan, I read The Vampire Diaries the first time it was released, was an fan of the original Buffy, Anne Rice, The Lost Boys, etc… but there was something different. I felt a connection with the story, the characters, something caught my attention. So I tried something different, I picked up Dessen, Cabot, Anderson, Paolini, and discovered this world of awesomely written literature that I was missing.
Blogging on the other hand is a whole different story. I just wanted a way to keep track of all the books I read. To remember what it was exactly I thought about that book. My blog was never meant to be what it is today. But once I discovered that I wasn't the only crazy person in the world, it was outstandingly liberating! The YA blogging community is so awesome. It's a very supportive and helpful group, and I'm so honored to be a part of it.
The Book Smugglers: Why do you think YA books sell so well (as YA novels kick the pants off of genre fiction Speculative Fiction, in sales terms).
Kristi: Because it has universal appeal. Sure, it's "aimed" at teens, but there are a ton of adults who enjoy reading YA and I'm one of them. There is something there that we all feel a connection with. On top of that, there are some fabulously talented authors in the world of YA literature. I admire their enthusiasm and passion.
The Book Smugglers: Where does the YA genre go from here – are these books the future of publishing? Does the boom continue, or is it a blip?
Kristi: YA is definitely the future of publishing. Worldwide YA novels are continuing to increase in book sales. Sure, it probably has a lot to do with the Harry Potter and Twilight phenomenon, but these two franchises are getting people to read. And those people are most likely going to continue to read. And like I said above, it has universal appeal. YA isn't only for young adults!
The Book Smugglers: Do you think there are subjects that are inappropriate for the YA audience?
Kristi: No. Anyone that thinks teens are in this protective bubble that filters everything "bad" in the world is ignorant. Teens talk about and have sex. Teens talk about and do drugs and drink alcohol. Believe it or not teens even cuss! I'm not saying that those things should be glamorized, but to exclude them all together is unrealistic. And blaming and banning books because they include these things is ludicrous! I guarantee that there are teens that don't read books that are still having sex and doing drugs… so what/who are they influenced by?
It's a parents job to talk to and teach their teen about what is appropriate. It's a parents job to sensor what they think their teen should be reading.
The Book Smugglers: What are your favorite YA books?
Kristi: I read so many books, it's hard to have favorites. But I do have some that stick out in my mind:
Speak by Laurie Halse Anderson
The Adoration of Jenna Fox by Mary E. Pearson
Lament by Maggie Stiefvater
Cracked Up to Be by Courtney Summers
and I just recently read Ballads of Suburbia by Stephanie Kuehnert and it was wow.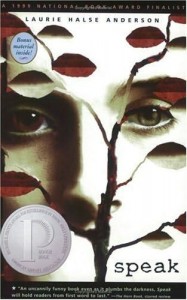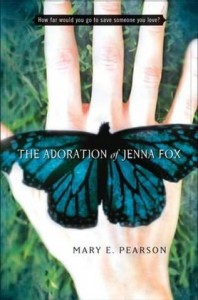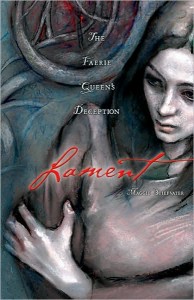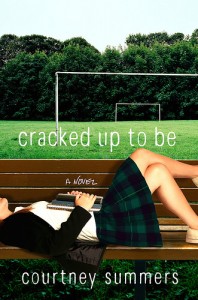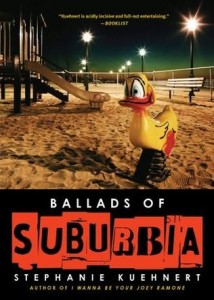 __________
Thank you Kristi, for taking the time to chat with us!
Wanna join the discussion? What do YOU think: are there subjects that are inappropriate for the YA audience?