"Inspirations and Influences" is a new series of articles in which we invite authors to write guest posts talking about their…well, Inspirations and Influences. The cool thing is that the writers are given free reign so they can go wild and write about anything they want. It can be about their new book, series or about their career as a whole.
Today we have fantasy author extraordinaire, the unparalleled Jacqueline Carey! Jacqueline Carey is the author of the bestselling Kushiel's Legacy series, the "post-punk desert bordertown fable"/contemporary fantasy Santa Olivia, and the newest book in her Kushiel universe, Naamah's Kiss. She also happens to be one of Thea's all time favorite authors. Please give it up, ladies and gents, for Ms. Carey!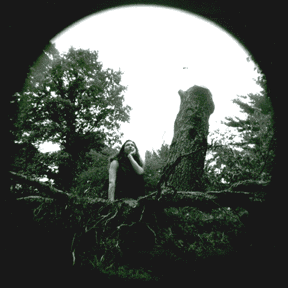 Jacqueline Carey's Inspirations & Influences:
"Where do you get your ideas?"
For many authors, this is a most-asked and least-loved question, because the truth is… we don't always know. Inspiration can be a ridiculously tough thing to pinpoint. The Kushiel's Legacy series is a vast, sprawling tale that unfolds over six volumes and encompasses intrigue, adventure, romance, epic battle, feats of self-sacrifice, dire magic and complex mythology; and I'm kicking off another trilogy of more of the same with Naamah's Kiss. So when people ask where these ideas come from, I tend to get that blank deer-in-the-headlights stare, not having the faintest idea where to begin.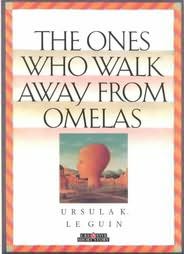 One of my favorite examples of the nebulous nature of inspiration comes from Ursula K. LeGuin in a preface to The Ones Who Walk Away From Omelas, a short story centered around a moral dilemma that blew my youthful mind when I first read it; as well as cheering my heart by virtue of being the one work of science fiction/fantasy in my Norton Anthology of Short Fiction, suggesting that the genre I loved was worthy of literary consideration after all.
At any rate, LeGuin's inspiration for this seminal story began with a single word, "Omelas." A word that came from reading a road sign for Salem, Oregon backward. Oh, there was far more to it in the end… but that was the initial spark of genesis. A road sign, read backward.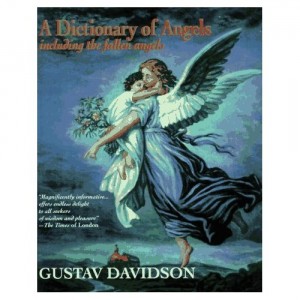 Such is the ephemeral nature of inspiration, which comes from anywhere and everywhere. Some sources are easy to identify. An idyllic vacation in the south of France inspired the setting of Terre d'Ange; that's simple enough. Others are harder to track. Research into pseudepigrapha like "The Book of Enoch," with its tales of fallen angels and divine retribution, inspired the framework of the mythology – but my central deity, Blessed Elua, came about in part through my misremembering an entry in "The Dictionary of Angels," and in part through remembering Holy Blood, Holy Grail, a nonfiction book on which the premise of The DaVinci Code was based.
There's a lot of esoteric information rattling around in my head, and a lot of unconscious associations formed in there.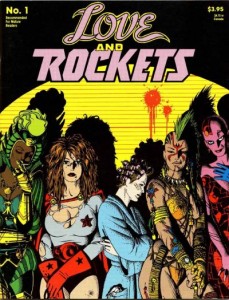 Santa Olivia, released last month was obviously influenced by politics and current events; less obviously, by Love and Rockets, the series of graphic novels by Los Bros Hernandez; not obviously at all, by my secret long-standing desire to write a book set in a conflicted bordertown and my covert affinity for the sport of boxing. But at the heart of the novel is the concept of a young woman genetically incapable of feeling fear, and I haven't the slightest notion where that came from.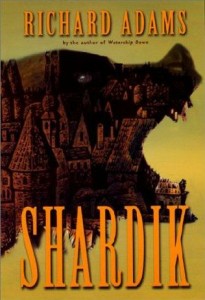 In Naamah's Kiss, the divine bear worshipped by my heroine Moirin and her mother's folk doubtless has roots in Richard Adams' Shardik, while the sequence set in my alternate China owes a debt to sumptuous films like Ang Lee's Crouching Tiger, Hidden Dragon and Zhang Yimou's Hero and House of Flying Daggers; although I would never have been able to bring aspects of my vision to life if it weren't for a trip to China, where the splendid landscape itself served as inspiration.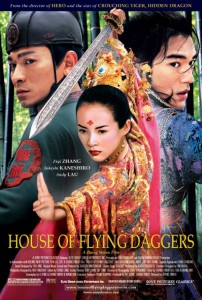 Ultimately, I find inspiration is a matter of being observant and keeping my mind open to new ideas from any source. Just the other month, I was at the Art Institute of Chicago, and in the Antiquities gallery, came across a beautifully detailed model of a boat meant to ferry the souls of the dead to the afterlife. Something clicked with my not-yet-fully-articulated plan for the final volume of the new trilogy, and I thought, "Hmm, I might just need such a boat."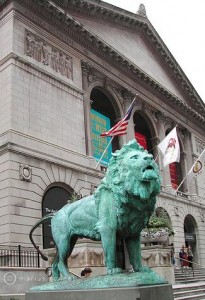 And if I use it, I'll have one more concrete answer to the question, "Where do you get your ideas?" The Art Institute of Chicago, of course!
——————–
Jacqueline Carey is the bestselling author of the critically acclaimed Kushiel's Legacy series of historical fantasy novels and The Sundering epic fantasy duology.
An avid reader, Jacqueline began writing fiction as a hobby in high school. After receiving B.A. degrees in psychology and English literature from Lake Forest College, she took part in a work exchange program and spent six months working in a bookstore in London. While living abroad, the desire to write professionally emerged as a driving passion. Upon returning she embarked in earnest on a writing career, which came to fruition a decade later. During this time she worked at the art center of an area college, gaining a strong background in the visual arts. Jacqueline enjoys doing research on a wide variety of arcane topics, and an affinity for travel has take her from Finland to Egypt to date.
She currently lives in west Michigan, where she is a member of the oldest Mardi Gras krewe in the state. Although often asked by inquiring fans, she does not, in fact, have any tattoos.
You can read more about Jacqueline Carey on her website HERE.
A huge thank you to Jacqueline for the article! I'll have to check out some of the mentioned influences now.
Giveaway Information: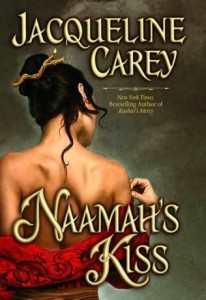 We have FIVE copies of Ms. Carey's newest book, Naamah's Kiss up for grabs. The contest is open to residents of the US and Canada, and will run until Sunday June 28 at Midnight (PST). To enter, leave a comment here naming your biggest source of inspiration (as a reader or a writer) – movie, book, painting, video game, you name it…
Good luck!
CONTEST IS NOW CLOSED!!!