"Inspiration and Influences" is a new series of articles in which we invite authors to write guest posts talking about their …..well, Inspiration and Influences. The cool thing is that the writers are given free reign so they can go wild and write about anything they want. It can be about their new book, series or about their career as a whole.
Today's lovely guest is Sarah Rees Brennan, debut author of the fabulous The Demon's Lexicon (reviewed by Ana here which has a most intriguing main character: a boy named Nick.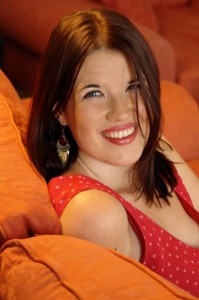 The Demon's Lexicon is Sarah Rees Brennan's first novel , the first in a trilogy, and here is what she has to say about writing it.
Inspiration and Influences: Sarah Rees Brennan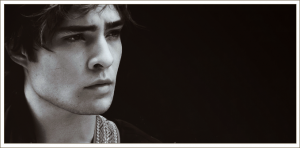 Here we have Ed Westwick, smouldering like a napkin placed on a hot stove and playing Heathcliff later this year,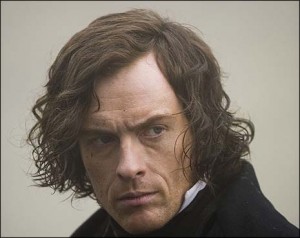 Toby Stephens playing Rochester in the latest Jane Eyre,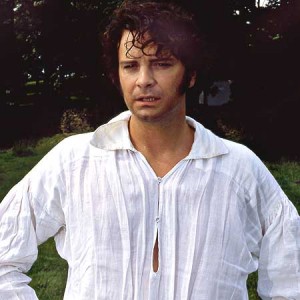 and of course the inimitable, the irresistible, the slightly damp Colin Firth as the One True Mr Darcy.
'Well, we appreciate the pictures of handsome men and everything, Sarah' you might say, 'But we were under the impression you were here to talk about your book?'
And I am! These three fictional guys have had a profound influence not only on my book, but on ALL books. Think about how many dark, mysterious and silent, bad-tempered but extremely foxy strangers we see in romance, in fantasy, in historical novels and in space.
I thought of them, and then I wondered what was actually going on inside the head of one of those tall dark strangers. So I decided to write from inside the head of That Guy – surly, silent and… in keeping with the tradition… English. (Since I'm from Ireland, it really wasn't much of a stretch.)
One of the very first things I learned inside Nick's head was, of course, that he found everyone else was as mysterious as they found him. (Also, he wondered why they all talked so much.)
Another thing about the source material heroes is that they were really edgy. The modern versions might just be concealing their inner pain, but the original type was honestly mad, bad and dangerous to know. Darcy, well, he was just sulky at parties, but Heathcliff hanged puppies. And as for Mr Rochester, even if you overlook the whole 'secreted first wife in the attic' business, I was always a bit concerned about the cross-dressing.
Nick is not into puppy hanging or cross-dressing, I promise, but I did want to make the point that guys who behave like this – well, they're messed up. Heathcliff could certainly have done with therapy. Loving a boy like this is hard to do. 'Your love is like a knife, baby,' you would say to him. And then: 'Oh no, wait, that actually is a knife. Oh my God, PUT THE KNIFE DOWN.'
And yet, even now, those heroes are compelling. The Big Three started a Tall Dark and Handsomely Withdrawn movement that shows no sign of faltering more than a century later. I wanted to portray a guy like that unflinchingly, taking him apart from the inside out, and still… with luck… create a character who compelled readers.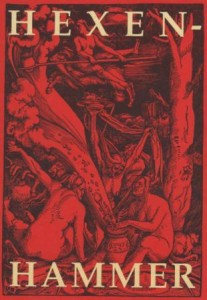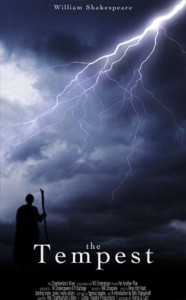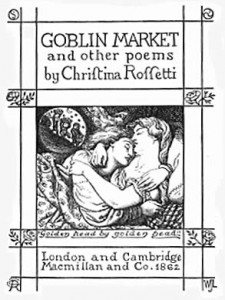 More traditional influences than hot guys: books, plays, and mythology! The world of The Demon's Lexicon is a contemporary England, with run-down houses and overgrown back gardens – and a darker world lying side by side with ours. I wanted to make the world layered, and convincing, so I combed through myths and literature to find ingredients to use. I read the Hexenhammer, an old German text which warns about witches, and the deals they make with devils.
I found out that in Elizabethan times people thought demons were made of air, and so Ariel of the Tempest would have been recognised by an Elizabethan audience as a demon – in ancient Sumer, they thought demons were made of fire and humans were made of earth.
And I've always been annoyed by the phantom incomes that some people in books have – they work as a bouncer and can afford a roomy flat in the city, things like that, and yet the heroes of my story need weapons to fight off their enemies. Weapons are expensive. So I figured that if magicians really existed, there'd be a resistance – and there would also be a black market of magical objects, and I mixed the two, and had the market named after Christina Rossetti's lovely poem of a market selling dangerous, magical fruit.
Signposting all of this via a hero who doesn't read is a little tricky, though. At one point Nick is bored by the mention of 'the beautiful poetry of Christina Risotto.'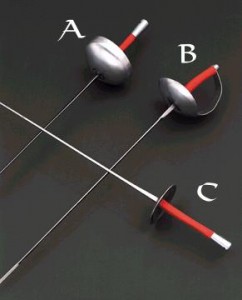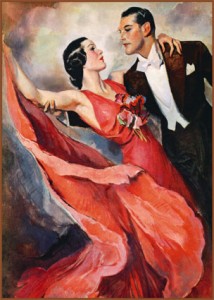 My other influences were, I admit, wish fulfillment. I studied fencing in school, and I've always loved dancing. I am profoundly and terribly bad at them,.
So my hero can't sing, can dance, and can handle a sword more than a little. And both dancing and swordfighting are an intrinsic part of the book. I'm sly like that…
Thanks very much, book smugglers, for having me!
________________________
Thanks very much, Sarah, for saying yes and for the fascinating article!
Now for the giveaway: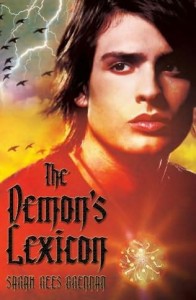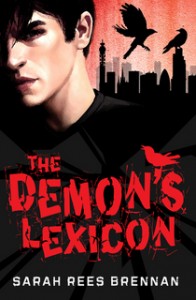 Sarah Rees Brennan is generously offering five copies her book The Demon's Lexicon and a goodies bag with: the audio book, a sterling silver knife charm, and different-coloured bookmarks with quotes from different characters on them.
To enter, just a leave a comment on this post, answering: What is your Favourite Book Character? The contest is open to all and will run till Saturday 13th June. We will (randomly) pick six winners and announce them on our Sunday Stash. Good luck!