We haven't had one of these in a while, so we decided to throw one up. Y'know. For Wolverine and all.
A few weeks ago, we stumbled across these covers over at Marvel.com. In celebration of Wolverine's 35th anniversary, Marvel released a number of variant covers this month with depictions of Wolverine in the style of famous artists.
With that in mind, for this week's ponderings we ask you:
Which Art Take on Wolverine do YOU Like the Best?
CAPTAIN BRITAIN AND MI13 #12 Wolverine Art Appreciation variant cover by Skottie Young in the style of Edward Gorey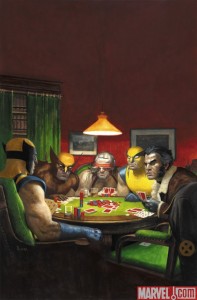 AMAZING SPIDER-MAN #590 Wolverine Art Appreciation variant cover by Paolo Rivera in the style of C.M. Coolidge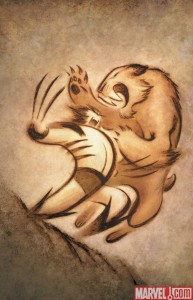 HULK #11 Wolverine Art Appreciation variant cover by Ed McGuinness in the style of a cave painting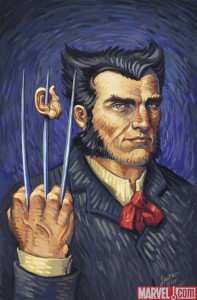 UNCANNY X-MEN #508 Wolverine Art Appreciation variant cover by Laura Martin in the style of Vincent Van Gogh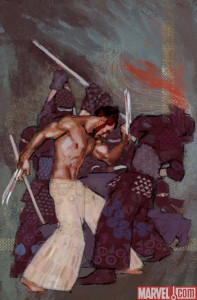 SECRET WARRIORS #3 Wolverine Art Appreciation variant cover by Gerald Parel in the style of Gustav Klimt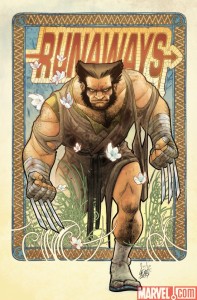 RUNAWAYS #9 Wolverine Art Appreciation variant cover by David Lafuente in the style of Alphonse Mucha
MS. MARVEL #38 Wolverine Art Appreciation variant cover by Paolo Rivera in the style of Wyeth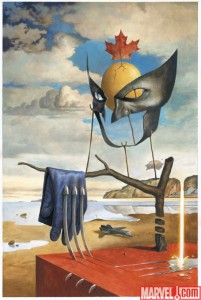 AMAZING SPIDER-MAN #592 Wolverine Art Appreciation variant cover by Paolo Rivera in the style of Salvador Dali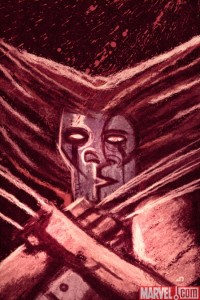 MOON KNIGHT #29 Wolverine Art Appreciation variant cover by Juan Doe in the style of Pablo Picasso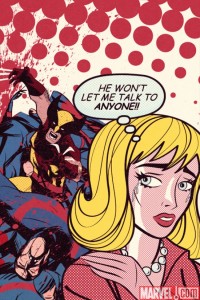 DAREDEVIL #118 Wolverine Art Appreciation variant cover by Juan Doe & Russ Heath in the style of Roy Lichenstein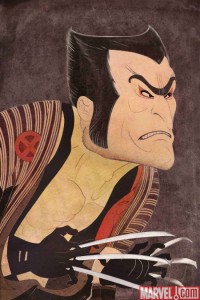 GHOST RIDER #34 Wolverine Art Appreciation variant cover by Alina Urusov in the style of Japanese Woodblock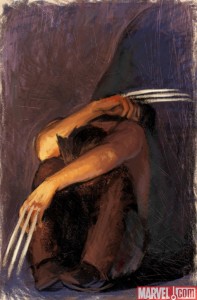 AGENTS OF ATLAS #3 Wolverine Art Appreciation variant cover by Gerald Parel in the style of Edvard Munch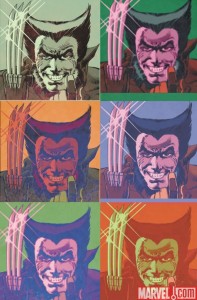 X-MEN: LEGACY #223 Wolverine Art Appreciation variant cover by Morry Hollowell, using the art of Frank Miller, in the style of Andy Warhol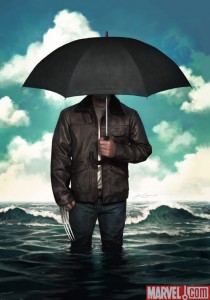 EXILES #1 Wolverine Art Appreciation variant cover by Jason Chan in the style of Rene Magritte
All art courtesy of Marvel.com