Yesterday I received a VIP for dinner. It was one of the Deadline Dames, our Good Friend, Official Honorary Book Smuggler, Pimp Extraordinnaire and as of yesterday, one of Ana's Soul Mates, Karen Mahoney.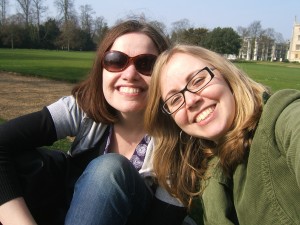 I was super nervous, couldn't sleep. I mean, how do you prepare yourself and your house to welcome a proper Dame? I woke up at 6 to slave around the house, scrub the floors and cook a feast fit for a queen. She arrived and….I will let her tell you the story in details and with photos:
The One Where Ana and Kaz Go to Cambridge
Thanks for a most excellent day dude!!!