Our regular readers may have noticed two trends over the past few weeks: firstly, that I am ridiculously, shamefully behind on responding to comments and catching up on posts around the blogosphere; and secondly, that I've been on something of a Young Adult kick lately (just take a look-see at all these YA reviews — AND I have a review for Graceling coming up next week).
I have been an avid reader for all of my life — according to my parents), when I was four I tricked my preschool teacher into thinking I had a second grade reading level (I didn't really. I used to have those read-along books with the cassette tapes — you know, the ones that have that chime sound when you're supposed to turn the page? — and I had memorized the text from the cassette audio. Unfortunately for devious young me, while initially it was smooth sailing with the reading scam, I misplaced one of those chime-turn-the-page-reminders, so while I had remembered all the words, I was on the wrong page. I digress). And as such, some of my favorite most cherished books are young adult novels. Eloise Jarvis McGraw, Tamora Pierce, Christopher Pike, Carolyn Keene, Garth Nix, heck even Francine Pascal! These are the authors I grew up with and loved as a young girl, and they have forever endeared me to the genre.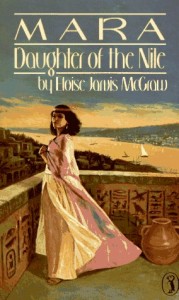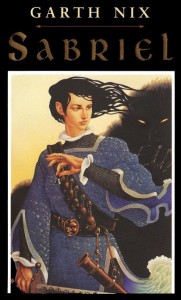 In recent years, with the advent of Harry Potter and Twilight, Young Adult novels are all the rage. Adult genre authors are increasingly turning to younger readers — bestselling authors the likes of James Patterson, Richelle Mead, Kelley Armstrong, and Neil Gaiman, to name a few. These young adult novels are for all ages, often tackling some hefty, dark issues and often conveying these themes far more effectively than their adult counterparts. I, at the ripe old age of 24, love these young adult novels — it's the second section I rush to at the bookstore. And I know that many adult readers are with me (if the international domination of J.K.Rowling and Stephenie Meyer are any indication)!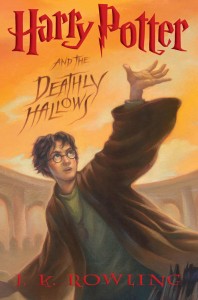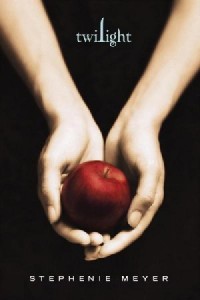 But one thing I often overlook or forget about is, what about the target audience? What do young adults themselves think of young adult books? How do they connect with what they read (if they read at all)?
And who better to talk about young adult books than a young adult? Taking advantage of being home for the first time in years (my family lives overseas), I had to ask my ten year-old sister what she thinks about books, what some of her favorites are, and what she loves to read. Without further ado, I give you my talented, wonderful baby sister, Tara.
Thea: So kiddo, do you like to read? What kind of books do you like the most?
Tara: I looooove to read. And I loooove sci-fi and fantasy books.
Thea: Can you tell us what some of your favorite books are?
Tara: Endymion Spring by Matthew Skelton, Harry Potter by J.K. Rowling, Percy Jackson and the Lightning Thief by Rick Riordian, and City of Ember by Jeanne Duprau.
Thea: You've started a blog of your own haven't you? Do you like reviewing books?
Tara: The name of my blog is Flash Book (www.flashbook-tara99.blogspot.com). Yeah, I love reviewing books! They're really great.
Thea: Do your friends like to read too?
Tara: Yeah, as my best friend Vanessa says, "Who doesn't?!"
And here's Tara's very own review of the book and film, The City of Ember!
City of Ember Movie & Book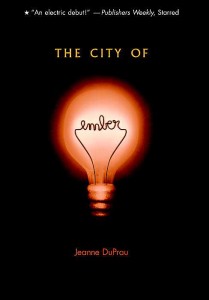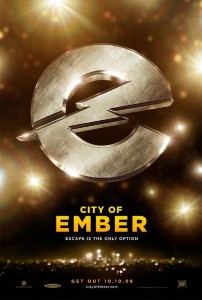 Summary: A box is closed by many people. They seal it for 200 years. All the builders have built an underground city called Ember. The box is given to the first mayor of Ember. It is passed on & on until one mayor dies & loses it. 200 years later the box clicks open. In the city there are many blackouts. All the 12 year old children are going to pick jobs. Lina Mayfleet is late. They are all given jobs. One boy is given engineer, which is the job Doon Harrow wanted. Lina Mayfleet picked pipe worker/plumber. Doon Harrow picked Messenger, but that is what Lina wanted so Doon & Lina trade jobs. Lina gets to work right away and Doon does too. Lina goes home and sees her grandma messing up the house. She also finds her sister, Poppy, chewing up pieces of paper. She also uncovers a strange silver box. She tells Doon and cracks the code on the box. It is about how to get out of Ember. They get into a bunch of trouble. Soon they uncover the world. The sun rises and they write a letter and attach it to a rock and throw it down into a big hole where Ember is.
What's good about this book/movie? I think that the idea of the story is amazing. The basic mystery or whatever genre you think it is is awesome. I LOVED how the story ends. I know the book has sequels, but I have no clue about sequels for the movie.
What I didn't like? How they made children get jobs at 12! That's nuts! Who would do that, they are just kids!
Why do I think YOU should read it? Watch the movie and you will fall in love with the book. Wanna know how I picked up the book and read it? The movie, it was so interesting! Then I saw City of Ember in my school library. I thought it would be completely different but there are only a couple of differences! I am still wondering about the sequel to the book!
It is a must read. Go to your local bookstore and buy it!
**********
Thank you, Tara for the awesome review and for answering my annoying questions! And now I'll have to find myself a copy of City of Ember!