With the goal of discovering the best voices in speculative fiction from across the world, Book Smugglers Publishing publishes original short fiction featuring subversive, feminist, and diverse perspectives.
Book Smugglers Publishing's Summer 2016 theme goes blobckbuster with The Year of the Superhero, with five original short stories for the masked vigilante reader.

The Indigo Mantis
Written by E. Catherine Tobler
Cover art by Melanie Cook
Available 05/24/16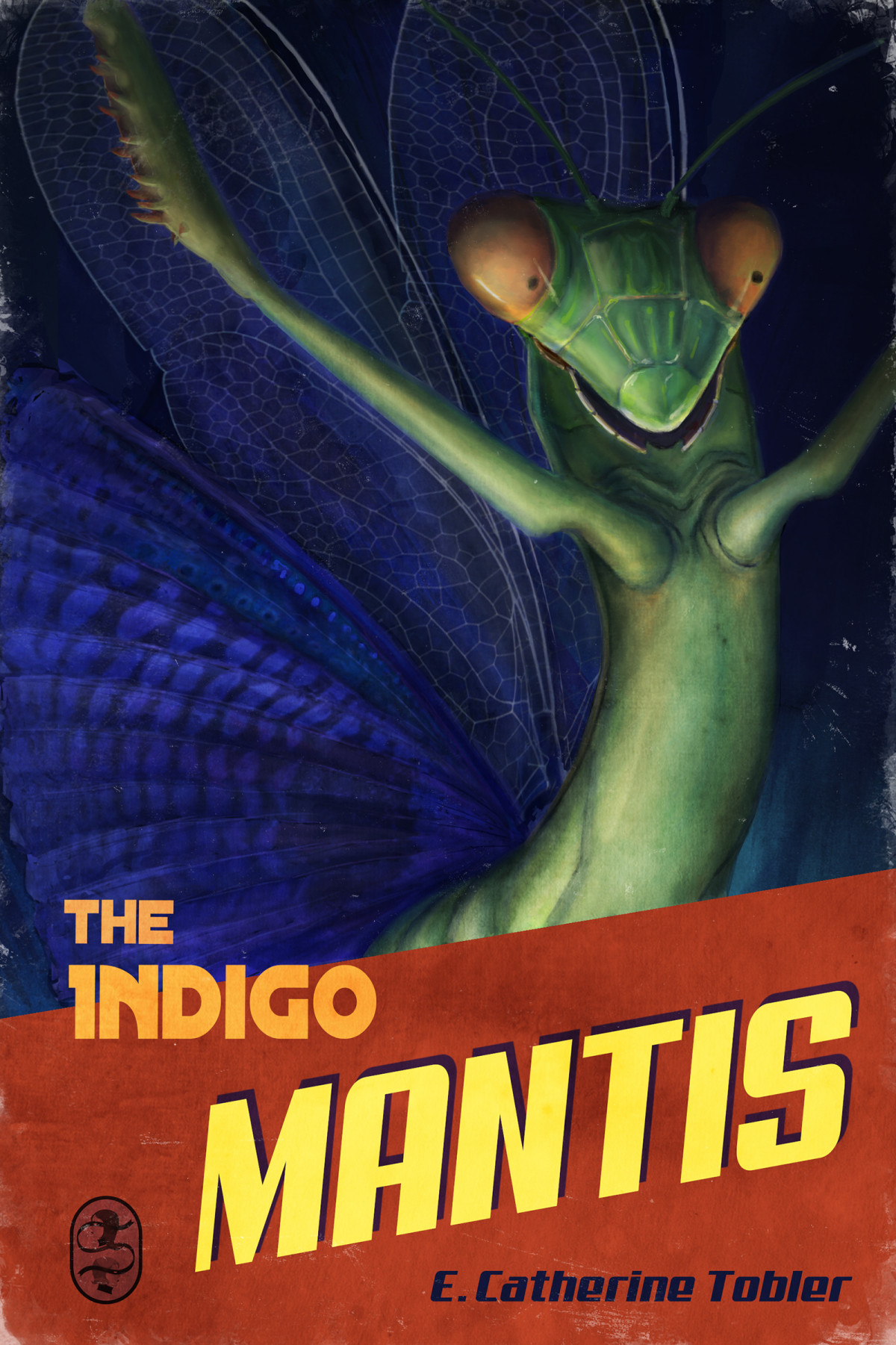 A crime-fighting praying mantis avenges her father's murder in E. Catherine Tobler's The Indigo Mantis

Since witnessing her father's murder, revenge has been on Indi's mind. A mantid with a vendetta, Indi has searched her tree high and low for the murderer. In the hunt for her father's killer, Indi has unleashed her own brand of justice as the notorious "Indigo Mantis"–a vigilante blue-winged mantid, killing lawbreakers with impunity.

When Indi follows the first solid lead in her father's case, however, she uncovers a frightening, terrible possibility. Indi must confront the harsh truth about her own dark nature, and choose what kind of hero–or villain–she wishes to become.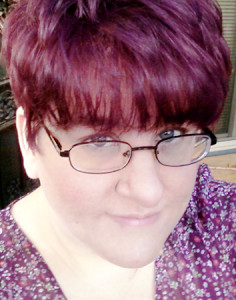 E. Catherine Tobler is not a mantis, indigo or otherwise. Among others, her fiction has appeared in Clarkesworld, Lightspeed, Beneath Ceaseless Skies, and on the Sturgeon ballot. You can find her online at ecatherine.com, and @ecthetwit.
Read The Indigo Mantis for free online.

Kid Dark Against The Machine
Written by Tansy Rayner Roberts
Cover art by Jade Liebes
Available 06/14/16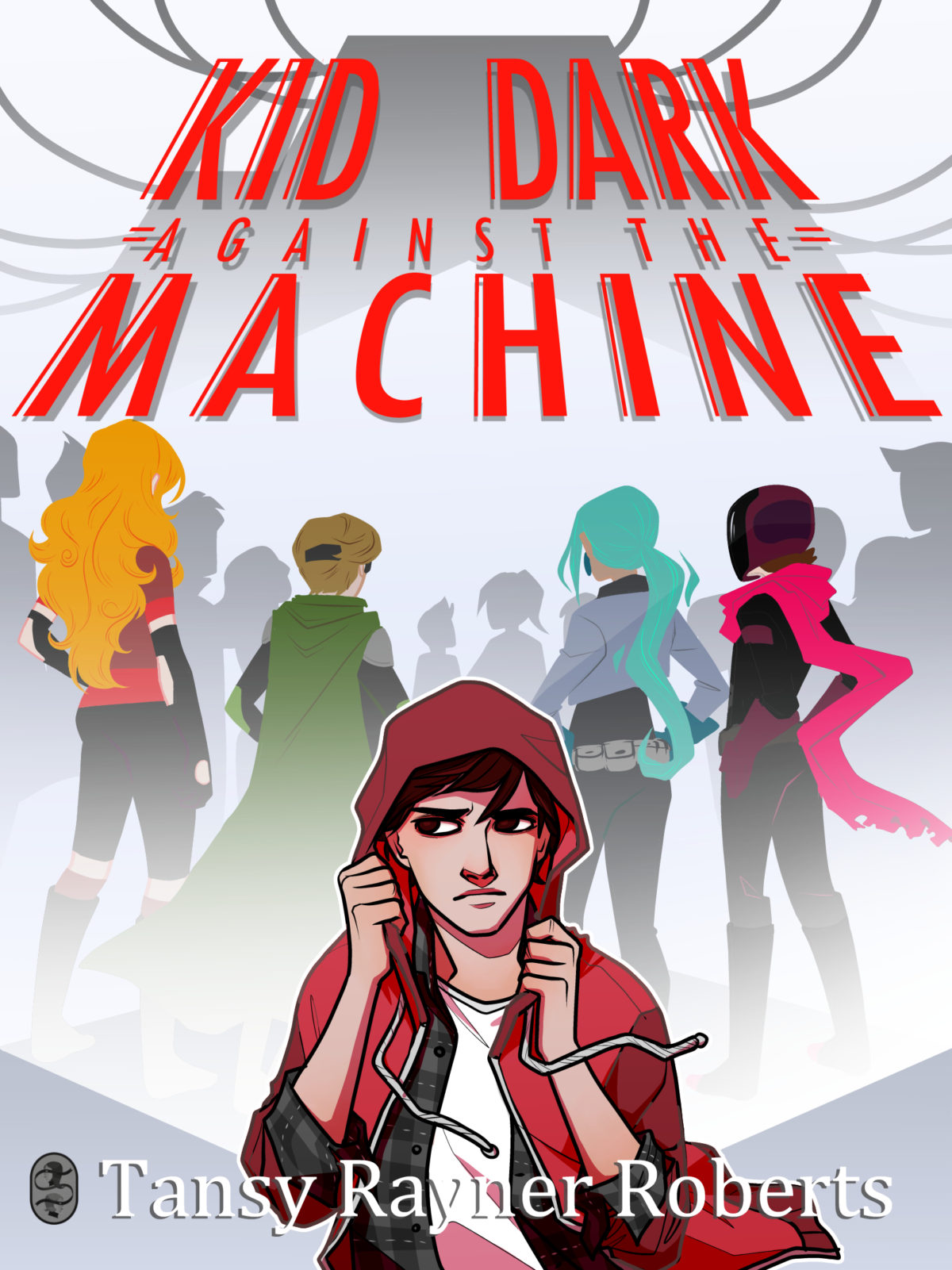 From the award-winning author of Cookie Cutter Superhero comes a brand new story about sidekicks, supervillains and saving the world

Back when he was called something else, Griff knew everything about superheroes, sidekicks and the mysterious machine responsible for creating them. Now, Griff is just an average guy, minding his own business. A volunteer handyman at the Boys Home—his former home—Griff spends his days clearing out gutters and building clubhouses for the orphans at the Home. Nothing heroic or remarkable about that, right?

But all of that changes when one of the Home kids starts having weird dreams about another Machine–an evil version that churns out supervillains. Griff remembers the call of the Machine, and reluctantly decides to help the kid on his mission.

And then they waltz back into Griff's life. Those bloody heroes. Including him—The Dark—one of Australia's mightiest and longest-running superheroes.

What's a retired secret superhero sidekick to do?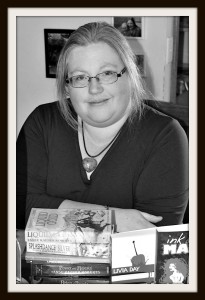 Tansy Rayner Roberts lives in Tasmania, Australia with her partner & two daughters. She has written and edited various science fiction and fantasy books including the Mocklore Chronicles, the Creature Court trilogy, Love & Romanpunk (a short story suite) and Cranky Ladies of History. She is the host or co-host of three podcasts: Galactic Suburbia, Verity! and Sheep Might Fly, and has won two Hugo Awards, for Best Fan Writer & Best Fancast. You can find Tansy on Twitter (@tansyrr) and at her blog tansyrr.com which features fiction, feminist essays, comics reviews and pop culture criticism.
Read Kid Dark Against The Machine for free online.

How To Piss Off a Failed Super-Soldier
Written by John Chu
Cover art by Melanie Cook
Available 07/12/16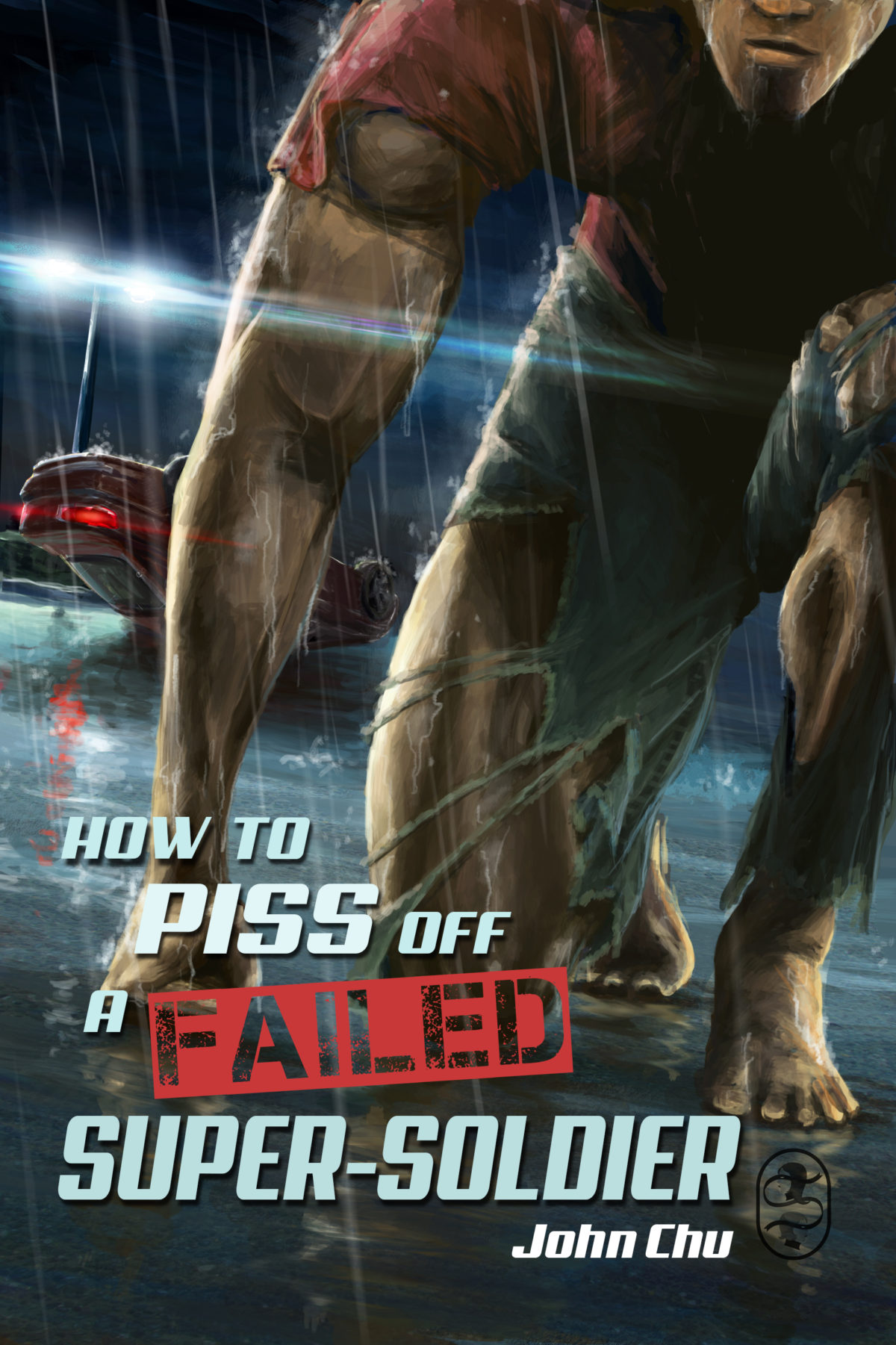 From the Hugo Award-winning author of "The Water That Falls On You From Nowhere" comes a new short story about family, loyalty, and symbiont-enhanced super-soldiers

From the moment of his birth, Aitch has been prodded, tested, and measured by his scientist mother, by the shadowy government who monitor his every move, and even by his superior younger brother, Jay. When Aitch escapes from his life as a bonafide lab animal, he becomes the DRP's most wanted subject. They will stop at nothing to terminate Aitch and cover up their failed super-soldier project–and when coercion and high-tech weapons won't work, they aren't above assassins and espionage.

Aitch will fight his mother and the DRP to his dying breath, until he learns from Jay that there might be a cure for his super-powers. He starts to believe he could have a future: one that doesn't end in blood and violence, and involves a broad-shouldered man with warm eyes… Aitch just has to trust Jay first.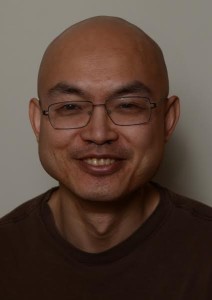 John Chu is a microprocessor architect by day, a writer, translator, and podcast narrator by night. His fiction has appeared at Boston Review, Uncanny, Asimov's Science Fiction, Apex Magazine and Tor.com. His story "The Water That Falls on You from Nowhere" won the 2014 Hugo Award for Best Short Story.
Read How To Piss Off A Failed Super-Soldier for free online.

Superior
Written by Jessica Lack
Cover art by Sparrows
Available 08/16/16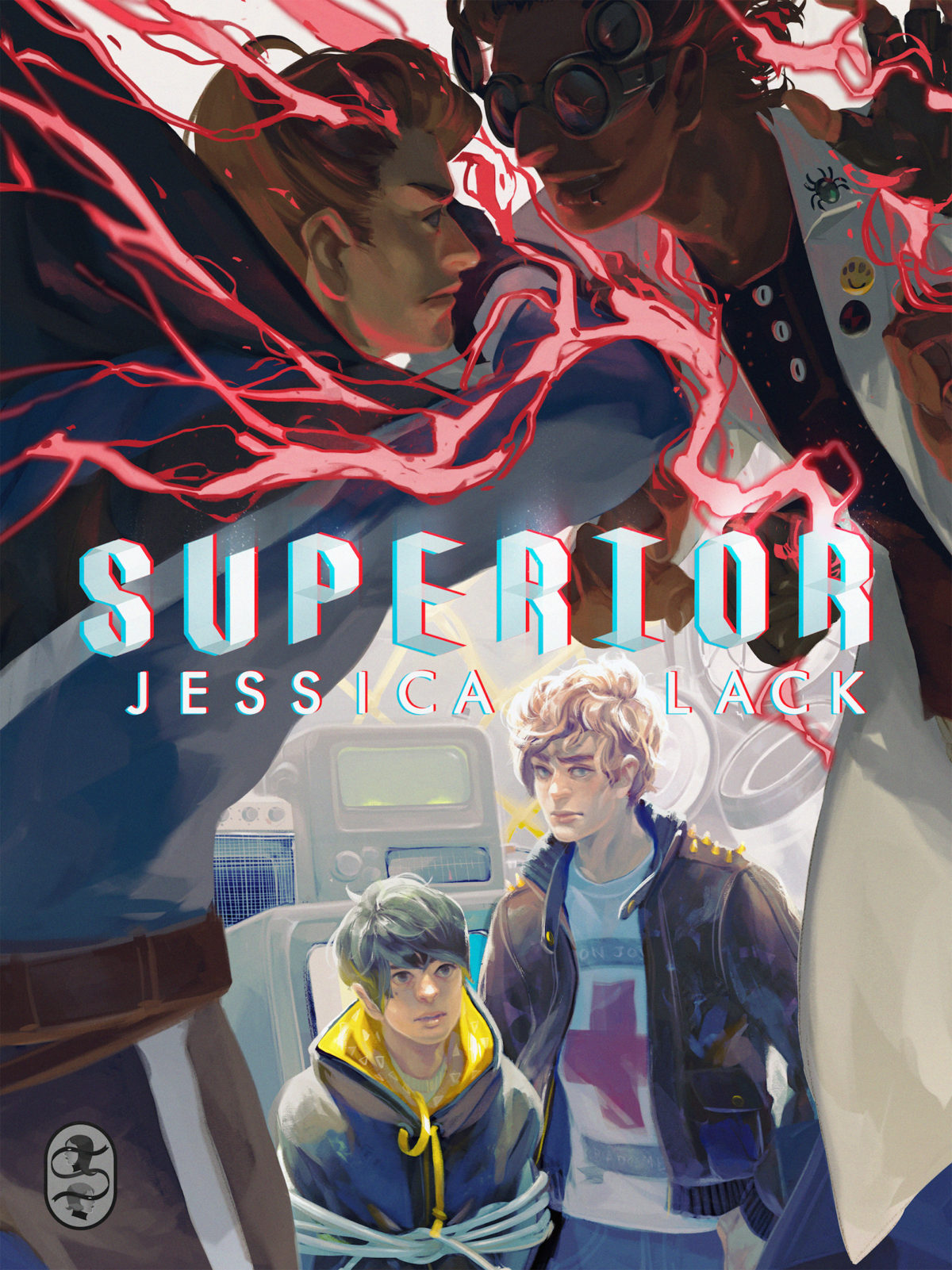 A superhero's intern falls in love with a supervillain's apprentice in this star-crossed LGBT YA story from The Book Smugglers.

Here's the thing about being a superhero intern: there's a lot less crime fighting than you think there will be, what with the whole liability issue and the administrative headache of constantly monitoring the Heroic Help Hotline. The most action that Jamie sees happens when he is kidnapped by the supervillain of the week–and then waits for his boss, Captain Superior, to show up and rescue him. Again.

On his most recent nabbing, Jamie gets to meet Tad, Terrorantula's new villainous apprentice. Even though they are supposed to be on opposite sides (or are they?), sparks fly almost immediately. So, when Tad offers to give Jamie much-needed self-defense classes, how could Jamie pass the opportunity to hang out with the coolest (and hottest) guy he knows?

But Tad has a secret–one that threatens the budding relationship between the two teenage sidekicks, and could destroy Captain Superior forever.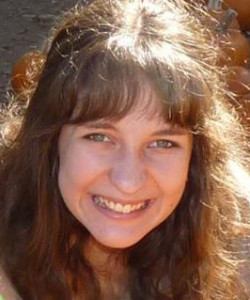 Jessica is a proud superhero nerd from California, currently living across the pond in London. When she's not telling stories about super-sidekicks, she's busy writing about fairy tales and jabberwocks to earn her Master's degree in Children's Literature.
Read Superior for free online.

The Life and Times of Angel Evans
Written by Meredith Debonnaire
Cover art by Jenna Whyte
Available 09/13/16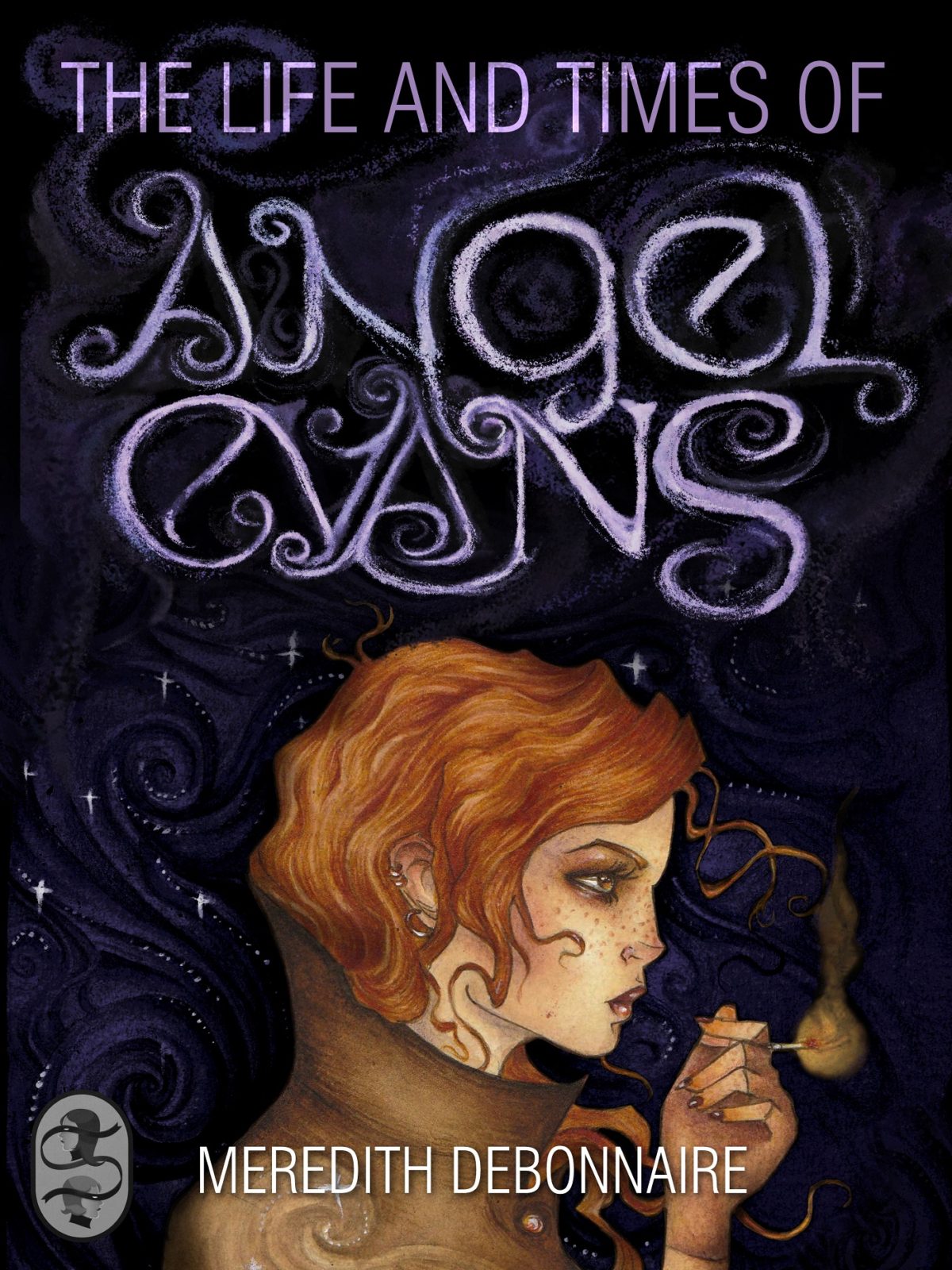 Doctor Who meets Good Omens in this new short story from Book Smugglers Publishing.

When Angel Evans was born into her world, the event was beset with a troubling number of prophecies. Her magical future was so portentous that all of the prophets couldn't cope with the knowledge of what was to come, and either died or were never heard from again.

Decades later, magical prodigy Angel Evans has traversed (and saved) several worlds. She has lived, loved, and seen more devastation than one person should be able to handle.

The Life and Times of Angel Evans is a story of prophetic burden, destiny fulfilled, and the choices that one young woman has to make in order to survive.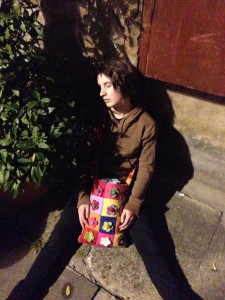 Meredith Debonnaire, hermit-in-training, lives in Gloucestershire, England. She owns more notebooks than she will ever use, but enjoys trying to fill them all up anyway. Her first attempt at writing fantasy (aged 5ish) involved dragons and little else. She has expanded her horizons to include all sorts of magical creatures since then, and sometimes attempts poetry. She does marketing administration for an independent publishing company, which is a lot of fun.
Read The Life and Times of Meredith Debonnaire online for free.

In addition to the short stories above, we also published the following Superheroic Books:
Hurricane Heels
A New Series by Isabel Yap
Art by Denise Yap
Available Fall 2016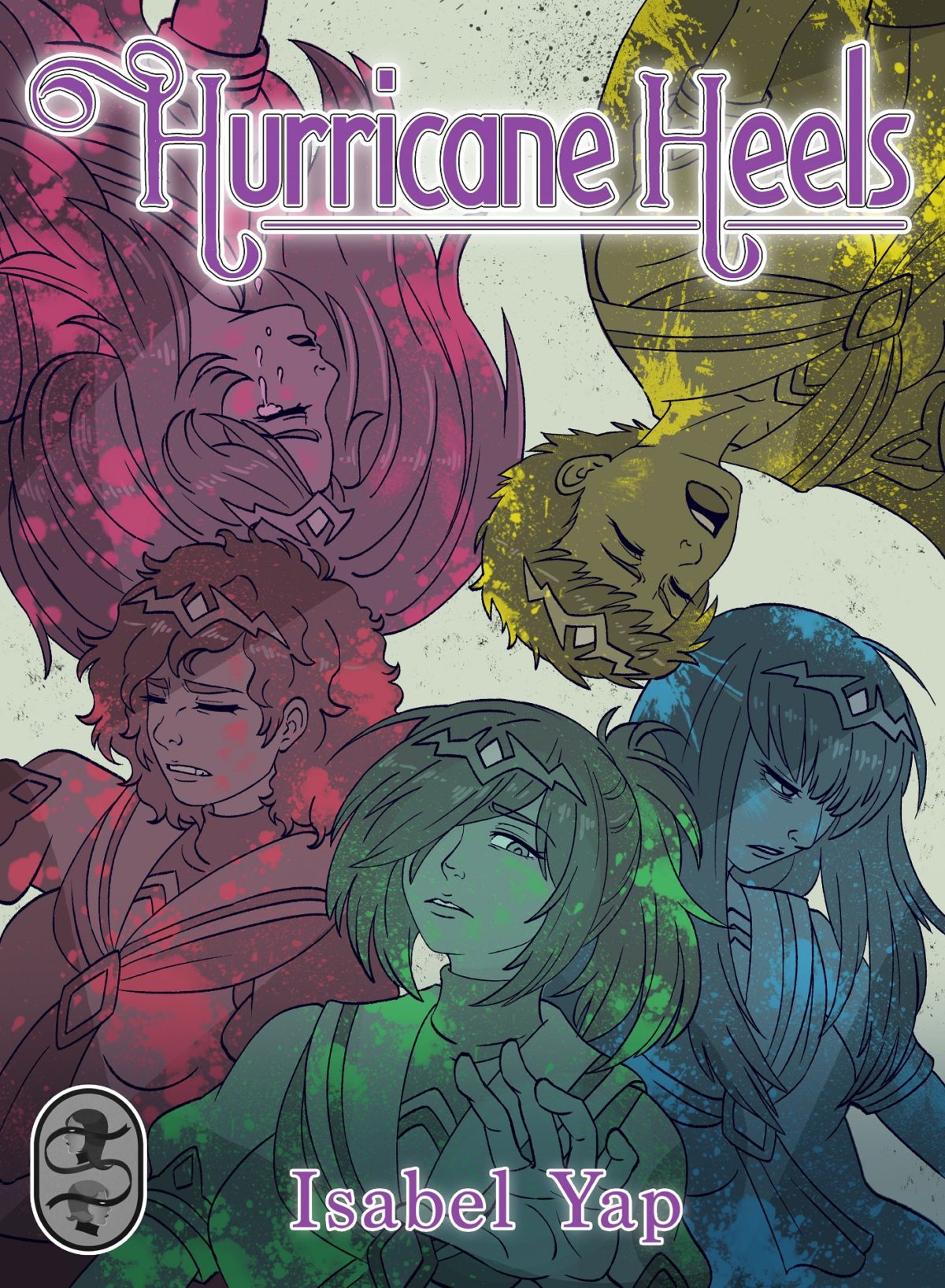 Five ordinary girls discover magical powers in this new series of interconnected short stories from Isabel Yap

When Alex, Ria, Aiko, Natalie and Selena met at summer camp, they never expected the goddess would ask for their help, enlisting them as soldiers to protect the world from the forces of darkness. Gifting them each with a different object of power–a bracelet, a ring, a watch, earrings, a necklace–the goddess's grace grants the friends the weapons to fight, the ability to heal, and the magic to strike back against the Grey.

Now, over a decade later, the five best friends are still fighting. But the burden of secrecy, the inevitability of pain, and the magnitude of their responsibility to keep saving the world has left them questioning their goddess.

How much longer can they keep saving the world? Can their friendship survive if one of them leaves their fold? And can they keep it together just long enough to get through Selena's wedding?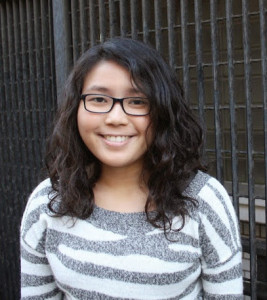 Isabel Yap writes fiction and poetry, works in the tech industry, and drinks tea. Born and raised in Manila, she has also lived in California, Tokyo (for 96 days!), and London. In 2013 she attended the Clarion Writers Workshop. Her work has recently appeared or is forthcoming in Tor.com, Shimmer, Interfictions Online, and Nightmare. She is @visyap on Twitter and her website is isalikeswords.wordpress.com.
Read the full Hurricane Heels series online for for free.

All stories are available for free in their entirety on The Book Smugglers and available as ebooks for sale via several online retailers and directly from The Book Smugglers. Each ebook contains the full story and a Q&A, as well as an essay from the author on writing the retelling, elaborating on the themes explored in their tale.