Hello everybody and a happy book birthday to the lovely A.E.Ash!
Temporary Duty Assignment is the fourth novella in the Novella Initiative and it's out now. We are celebrating the release today with a super great essay by A.E. Ash over at Dear Author, on writing the romance in the novella (and a sweet giveaway too). Over here, we have a giveaway of three paperback copies of the novella!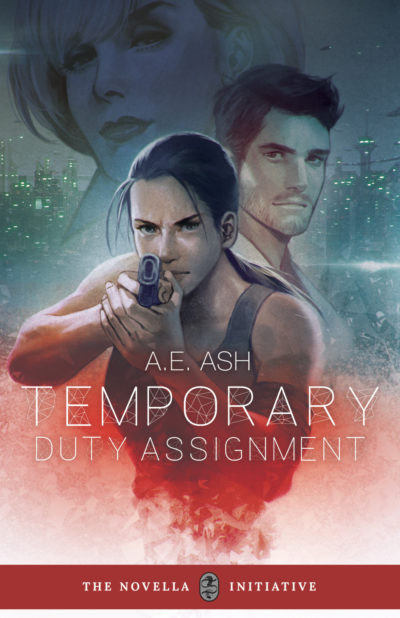 About the Book:
From the author of Luminous comes a high stakes sci-fi romance

Samantha Gao is an elite Metro soldier, dedicated to the job and to her team. But following a devastating mission, Sam is handed a new temporary duty assignment. On paper, she's supposed to babysit a Metro tech-inspector during a routine evaluation of Greenerhouse seed colony's corporate sponsor. Sam expects to be on duty at all times, ready for whatever comes. But what she didn't expect was to see him–Caleb–again.

Caleb Estes is an engineer at Greenerhouse and cannot believe his luck when his first love, Samantha Gao, walks into his lab–and back into his life. It's enough to make him believe in second chances after all.

But Sam and Caleb's reconciliation will have to wait when the routine bodyguard job goes sideways, and the future of the seed colony itself is at stake.
Buy the book
Kindle ¦ Paperback
B&N
Smashwords
Kobo
The Giveaway
We are giving away three paperback copies of the novella, open to all! Use the form below to enter: