SFF in Conversation is a new monthly feature on The Book Smugglers in which we invite guests to talk about a variety of topics important to speculative fiction fans, authors, and readers. Our vision is to create a safe (moderated) space for thoughtful conversation about the genre, with a special focus on inclusivity and diversity in SFF. Anyone can participate and we are welcoming emailed topic submissions from authors, bloggers, readers, and fans of all categories, age ranges, and subgenres beneath the speculative fiction umbrella.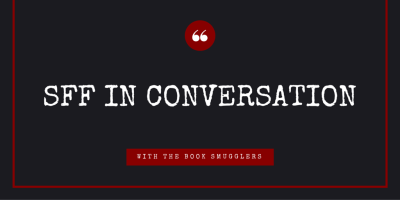 Today's guest is Zetta Elliott – fantastic writer of YA and Children's literature, poet and essayist – with an essay on going back to the same world of A Wish After Midnight after more than a decade and writing the sequel The Door at the crossroads.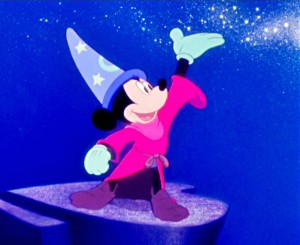 I would be an adult before I realized that the wizards, witches, and wands of Narnia and Middle Earth were part of a European tradition of magic. By the time I realized that I needed to "decolonize my imagination," my dreams were already full of faeries and dragons and knights in shining armor. Then I discovered Beloved by Toni Morrison and Kindred by Octavia Butler, and I realized there was a Black feminist tradition of speculative fiction.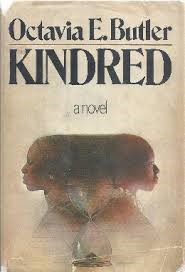 I began to understand that I was not just a product of the British Empire; I was also heir to a long, fierce tradition of anti-colonial resistance, which was articulated by Commonwealth writers like Jamaica Kincaid. I realized it was okay to be angry, and unmanageable, and uppity. I began to unpack the devastating construction of "black magic."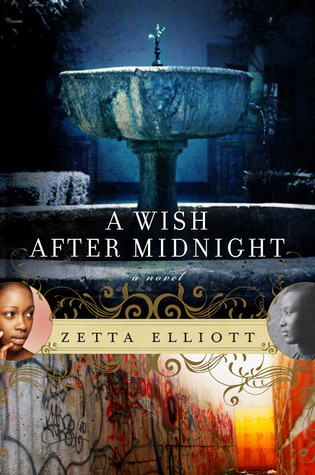 When I wrote about a Black girl finding a magic mirror or an urban phoenix, I felt empowered. But I felt helpless when those stories were rejected by editors for over a decade. I finally self-published my first young adult novel A Wish After Midnight in 2008; it sends two Black teens from Brooklyn back in time to the Civil War era. Judah is sold into slavery and sent to the South, but Genna finds sanctuary in Weeksville, the second largest free Black community in the US. She becomes the nanny for a wealth white couple in Brooklyn Heights, and the novel concludes with the chaos of the NYC Draft Riots of 1863. A Wish After Midnight was acquired by Amazon Encore and re-released with a new cover in 2010. When I finally finished the sequel earlier this year, I offered The Door at the Crossroads to Skyscape, Amazon Publishing's young adult imprint, which now holds the rights to AWAM. The rejection letter came within a month:
Thank you so much for sending me The Door at the Crossroads. I really enjoyed your novel. The voices of the characters are so well developed, and I think you definitely made the right choice with alternating viewpoints. Genna's relationship with her mother in particular feels so real, and the juxtaposition of the events of September 11th with the draft riots is meaningful. As a New Yorker myself, this book really struck a chord with me.

Unfortunately, I don't think we are the right publisher for this book. I'm not sure that we had great success in reaching your readers, though I am confident they are anxiously awaiting the novel. I'd not want to disappoint your expectations. For this reason, I'm regrettably going to pass on making an offer of publication, so that you can share this book with the world as soon as possible.
To be fair, I did make it clear to that editor that if she couldn't publish the book within a year, I'd do it myself (I've self-published 19 other books for young readers, and three have made the Bank Street "Best Children's Books of the Year" list). I do wonder, however, whom that editor envisions when referencing "my readers."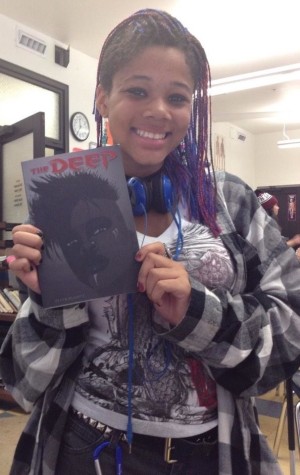 Last month I talked to students at Harvard who read AWAM in their American Studies class, and the following week I had an equally rigorous discussion with book club members at a homeless shelter in Manhattan. When that editor says "success" what she really means is sales, of course, though she forgot to mention that AWAM was never reviewed by any of the major outlets. My next novel with Amazon, Ship of Souls, did get reviewed by Booklist, who named it a Top Ten Sci-Fi/Fantasy Title for Youth in 2012. Did it successfully reach "my readers?" I suppose that depends on how you define "success." I've found that when I dare to step outside the traditional publishing world, I find other "outsiders" who understand that publishing isn't just about profit—it's about power. I know how Black youth feel when they finally find a book in which they are the hero and they wield the magic that saves the day. Connecting "my readers" with my books can be a challenge, but self-publishing for me is an act of resistance in an ongoing battle to change the (mis)representation of Black youth.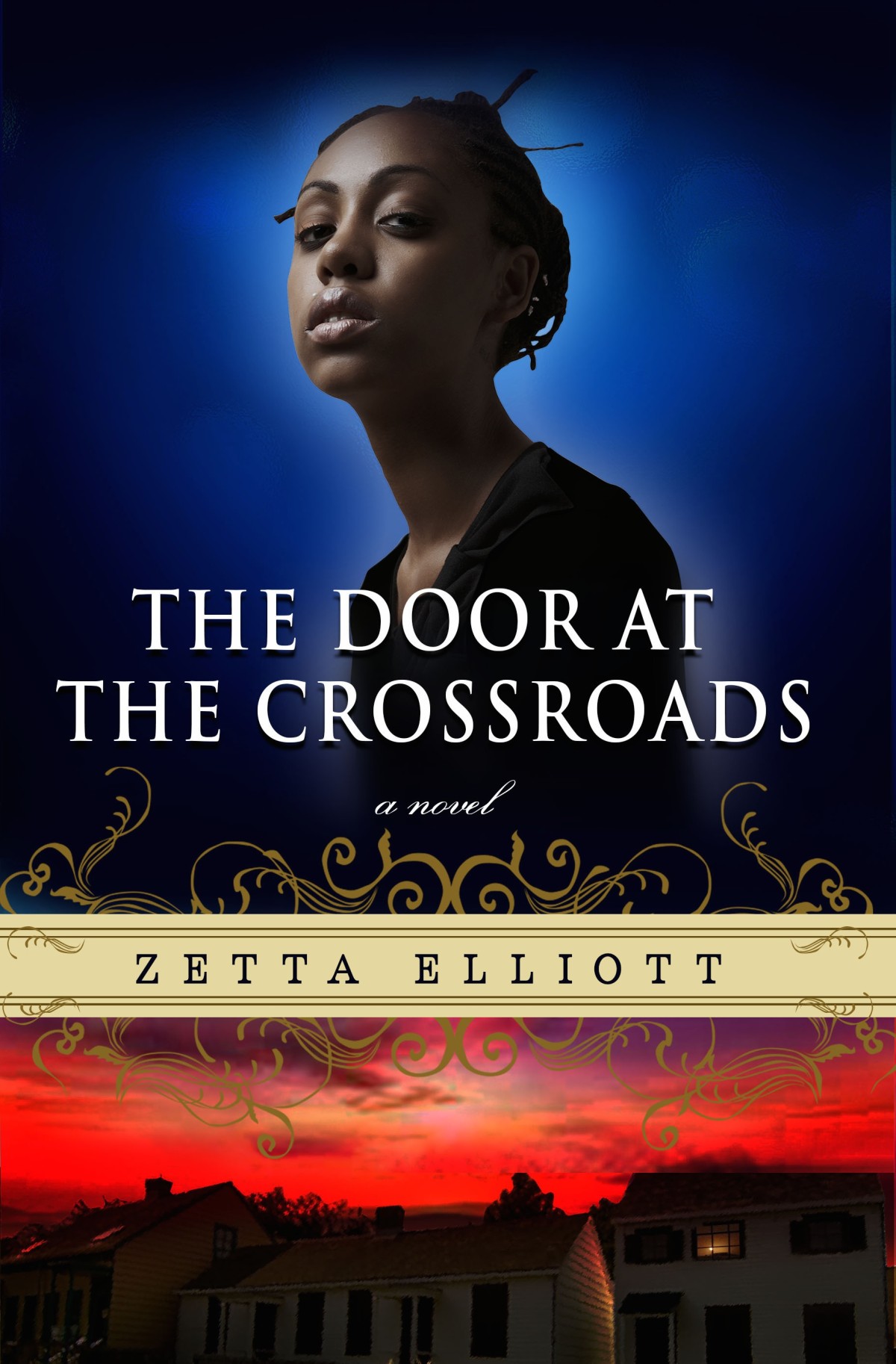 The Door at the Crossroads begins where AWAM ends: Genna returns to 21st-century Brooklyn, leaving Judah alone in the midst of the riots rocking New York. Unable to explain Genna's disappearance, Judah moves to Weeksville where he finds a temporary home. But over time Judah starts to wonder if he's really meant to build a future with Genna. How can he be sure she will return? After sharing the tale of his escape from slavery, Judah is offered the chance to tour on the abolitionist lecture circuit and he decides to leave Weeksville.
When Genna returns to Brooklyn on September 10, 2001, she is first faced with the relative emptiness of her home: her older brother, Rico, is still incarcerated and awaiting trial for dealing drugs, and her older sister Toshi is now pregnant and living in a nearby building with her boyfriend Troy. Though Genna is overjoyed to see her mother and baby brother again, their happy reunion is short-lived: less than a day after Genna's return, the Twin Towers collapse and the US eventually launches the "war on terror." Determined to fulfill the mandate of sankofa ("return to your source"), Genna enlists the aid of Judah's best friend Peter. Late one night they visit the last standing houses of historic Weeksville—this time not to make a wish, but to issue a command that will open the portal between past and present. Genna's second arrival in Weeksville is even more unexpected and complicated than before; Judah has become someone she no longer recognizes, and once again Genna must decide in which world her future lies.
When you take twelve years to write a novel, it doesn't resemble the story you set out to tell at the beginning. I know The Door at the Crossroads will disappoint some readers who have waited a long time to discover what happened to Genna and Judah. The delay was caused by circumstances beyond my control: my father's cancer, my many other book projects, my belief that eventually the doors of the publishing industry would open to a Black feminist writer like me. The release of Crossroads came with other challenges, but I'm happy with the defiant young Black woman who now graces my book's cover. She looks like she learned long before I did that it's okay—and even necessary sometimes—to be angry, and unmanageable, and uppity.

The Door at the Crossroads is out now. We have a giveaway going for copies of A Wish After Midnight and The Door at the Crossroads