Welcome to Smugglivus 2015! Throughout this month, we will have daily guests – authors and bloggers alike – looking back at their favorite reads of 2015, looking forward to events and upcoming books in 2016, and more.
Who: Our very first guest this year is Nicole Kornher-Stace, author of one of Ana's top books of 2015, the AMAZING Archivist Wasp (and we have a signed copy to giveaway!).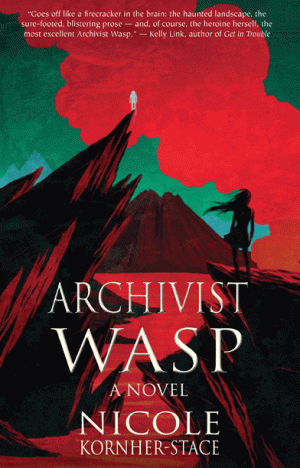 Nicole's short fiction and poetry has appeared in numerous magazines and anthologies, including Best American Fantasy, Clockwork Phoenix 3 & 4, The Mammoth Book of SF Stories by Women, Apex, and Fantasy Magazine. Her poem "The Changeling Always Wins" placed 2nd in the 2010 short form Rhysling Award, and her short fiction has been longlisted for the British Fantasy Awards and nominated for the Pushcart Prize.She is the author of Desideria, Demon Lovers and Other Difficulties, The Winter Triptych, and Archivist Wasp.

Hello and happy Smugglivus! Thank you so much for having me! This was really well-timed as I think I read more recent fiction in 2015 than I have in pretty much any year previous.
First, here are some books that I haven't been seeing nearly enough buzz about.
The Towers trilogy by Karina Sumner-Smith (Radiant / Defiant / Towers Fall)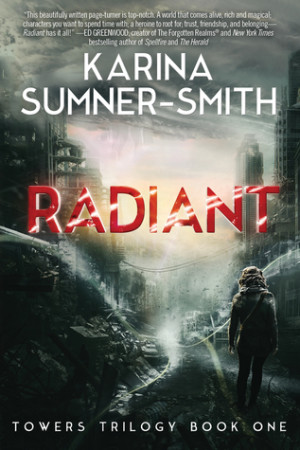 These were pointed out to me when I was looking for blurbs for Archivist Wasp. Somehow it'd escaped my notice that someone else was writing about a post-apocalyptic ghosthunter and the ghost that she comes to befriend. Towers centers on the very strong friendship between two women (the word "ladybromance"comes to mind) with NO STUPID OBLIGATORY ROMANCE GARBAGE. It's awesome.
We Will All Go Down Together by Gemma Files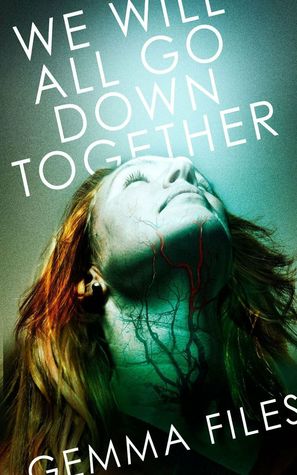 Without spoiling all the cool stuff Files is doing here, this is a book that takes a whole teetering pile of well-worn, all-too-often-sugarcoated tropes and punches you directly in the face with it. Repeatedly. And if you like gorgeous, efficient, muscular prose, you can't go wrong with pretty much anything Files has touched.
Way Down Dark by J.P. Smythe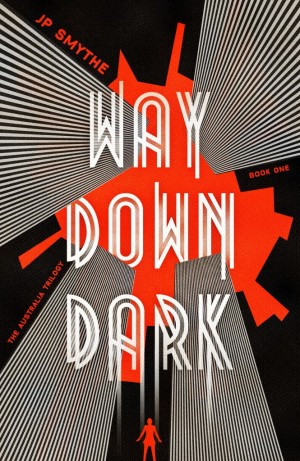 This book is pretty much what you would get if you set Snowpiercer on a generation ship. Pitch-dark YA (yesss) with a flawed, desperate, believable girl protagonist (yessss) with a plot that just thunders along at breakneck speed. I can't find much about the next two books in the projected trilogy, but I'm looking forward to them for sure.
Zeroboxer by Fonda Lee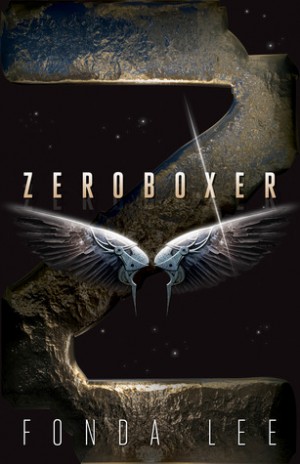 Zero-gravity MMA in spaaaaace. Need I say more? It's obvious from pretty much any fight scene in this book that Lee knows her MMA. I want this to be a movie.
Prophecies, Libels and Dreams by Ysabeau S. Wilce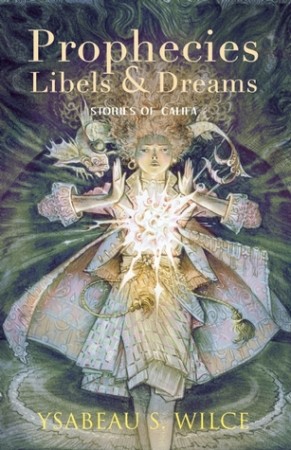 Ysabeau Wilce is that rare creature: a writer who writes character-based short fiction. And it's awesome. Her Flora Segunda books are great, but for my money it's in her short game where she really shines. I honestly can't describe this book better than the paragraph I just borrowed off the backcover copy, so here: "These inter-connected stories are set in an opulent quasi-historical world of magick and high manners called the Republic of Califa. The Republic is a strangely familiar place—a baroque approximation of Gold Rush era-California with an overlay of Aztec ceremony—yet the characters who populate it are true originals: rockstar magicians, murderous gloves, bouncing boy terrors, blue tinted butlers, sentient squids, and a three-year-old Little Tiny Doom and her vengeful pink plush pig."
I KNOW, RIGHT?
All You Need Is Kill by Hiroshi Sakurazaka
Everybody knows by now that this is the book that the movie Edge of Tomorrow is based on (go watch it, I'll wait), but it is so extremely different from the movie adaptation (different plot structure! different worldbuilding! 100% less whitewashing!) that whatever your thoughts were on the movie, the book is still well worth a read. My personal favorite scene from the book doesn't even make it into the movie, booo.
There Is No Lovely End by Patty Templeton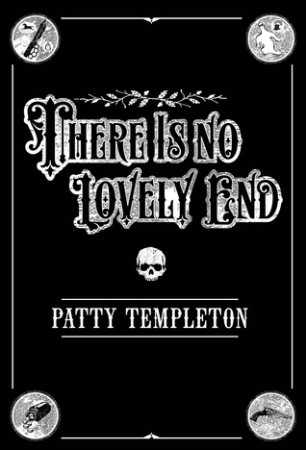 Alt-history of the Winchester Mystery House. Funny, sexy, clever. This might've been 2014 but I don't even care, it's on the list anyway, it's awesome and has flown under way too many radars. I'm also super jealous of that title. I mean, aren't you?
Archangel by Marguerite Reed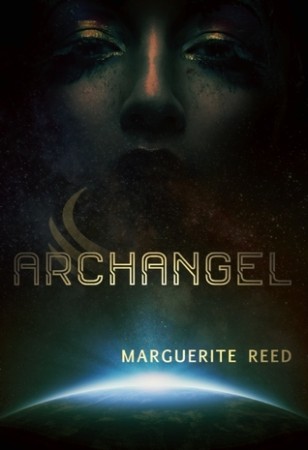 This book has some of the smartest, most comprehensive, most organic worldbuilding I've ever encountered in any medium. Add to that one of the most well-rounded female protagonists I've ever seen, a kickass story, and what is probably the most realistic depiction of a toddler in anything I've read in recent memory. Honestly just go read it.
Bone Swans by C.S.E. Cooney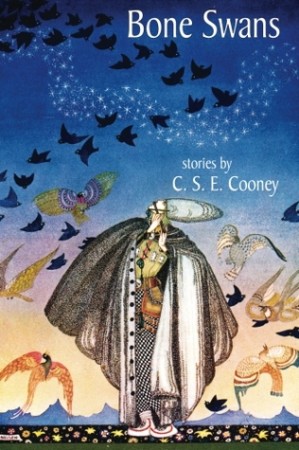 Full disclosure: I wrote a blurb for this. It's still super good though. I hesitate to call these fairy-tale retellings, though some of these stories do a fair bit of that. It's more like Cooney is making up a folklore of her own.
"And You Shall Know Her by the Trail of Dead" by Brooke Bolander
Okay, okay, so this is a novelette. Novella? Long short story thing. And it's hands-down the piece of fiction I've been yelling my head off about most this year. I'm not even going to spoil it. Just go read it.
And here's some stuff I read that everyone else in the world has already told you to read, and I'm here to tell you that they, dear reader, are correct.
The Imperial Radch trilogy by Ann Leckie (Ancillary Justice / Ancillary Sword / Ancillary Mercy)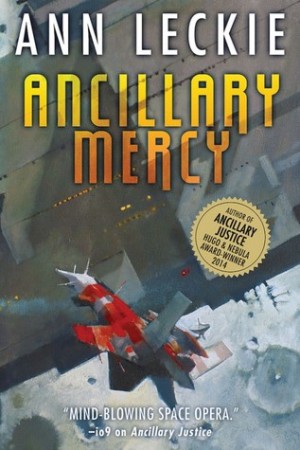 I know, I know. But no. It really is that good. But you already know that, don't you? The worldbuilding! The ideas! The Seivarden!
Saga by Brian K. Vaughn and Fiona Staples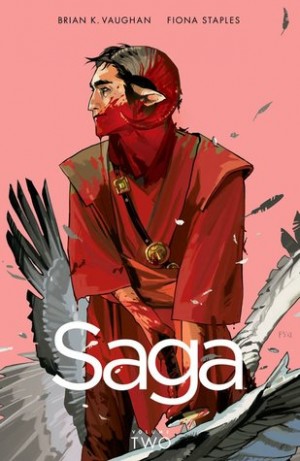 The most innovative thing I've maybe ever seen in comics. I love it so.
The Traitor Baru Cormorant by Seth Dickinson
The entire Internet has been telling you to read this. Do you think the entire Internet is wrong? Actually, don't answer that. Just read it.
I'm really bad at paying attention to what books are coming out in the year to come — why torment myself with stuff I can't have yet? — so here's some stuff from 2015 I've only recently gotten my greedy hands on, and a couple things from 2016 that I did manage to hear about in some way or another.
An Inheritance of Ashes by Leah Bobet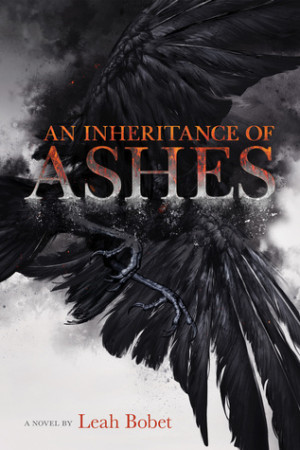 I heard her read from this at this past Readercon (my favorite con. You should totally go.) and it was bleak and atmospheric and hopeful and creepy in all the best ways.
The Assimilated Cuban's Guide to Quantum Santeria by Carlos Hernandez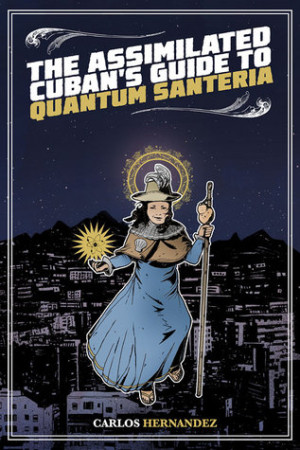 Another one I heard the author read from at Readercon. (Have I mentioned it's the best con and you should totally go?) Genuinely funny — which almost nobody can pull off — and smart as hell. I mean, I would've been sold on this thing from the title alone.
Lament for the Afterlife by Lisa Hannett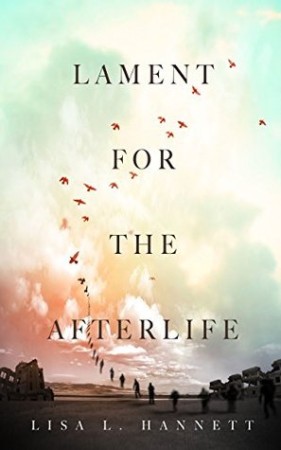 Everything I've seen about this book sounds awesome. Top of my TBR pile right now. Exciting!
The Starlit Wood edited by Dominik Parisien and Navah Wolfe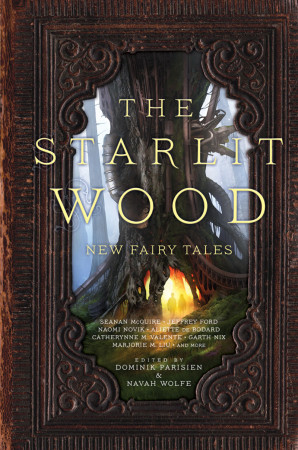 Diverse cross-genre fairy tale retellings written by extremely shiny people. Just look at this table of contents. Just LOOK AT IT.
Shadowshaper by Daniel José Older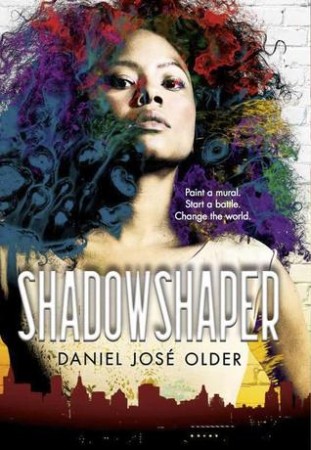 I … heard him read from this at Readercon. (SERIOUSLY JUST GO.) If it's anything like his other books, I'm gonna like it a whole heck of a lot and SO WILL YOU.
The Spider Tapestries by Mike Allen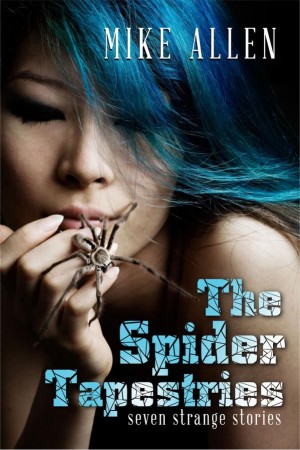 Full disclosure: I wrote the introduction to this. But I'm a sucker for anything that smashes genre boundaries with a wrecking ball. If you're more into horror, start with his first collection Unseaming while you wait. Trust me.
The Craft Sequence by Max Gladstone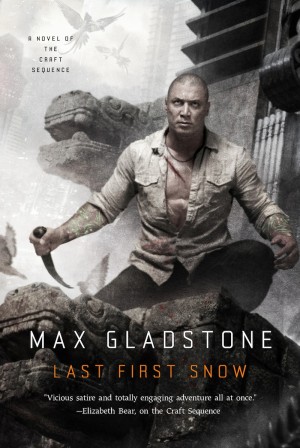 I finally wishlisted these after having about eleventybillion people yelling at me to read them. But I know they're only yelling because they care.
I could go on for a while longer but I'll stop for there! I'm always looking to add to my teetering TBR pile, though. Recommend away! Do your worst!
The Giveaway
Courtesy of the author, we have one signed copy of Archivist Wasp to giveaway. Use the form below to enter and good luck!