In which we unveil the cover for Kate Hattemer's upcoming novel, The Land of 10,000 Madonnas.
Today we are delighted to present you with the cover and synopsis of Kate Hattemer's new novel, The Land of 10,000 Madonnas. We loved The Vigilante Poets of Selwyn Academy and are delighted to reveal the cover for this book and host the giveaway.
Without further ado, behold! The smugglerific cover!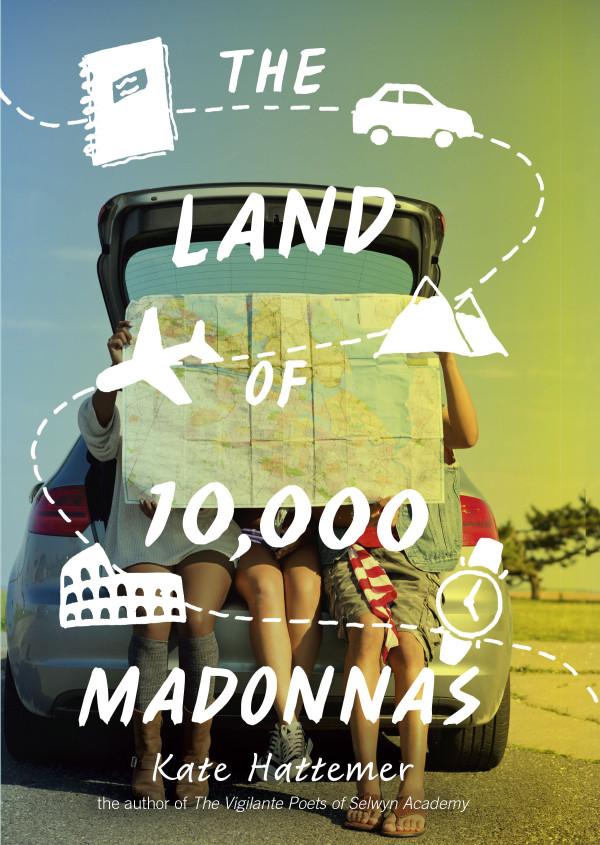 Click to Enlarge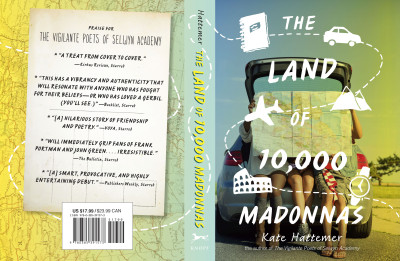 Full jacket
About the Book:
Which would you choose: a long, quiet life or a short, heroic one?

Jesse Serrano has always been drawn to this question, but he's never really had a choice. He's known since birth that a hole in his heart would render his life a short one, whether he likes it or not.

As his dying wish, Jesse sends his cousins, best friend, and girlfriend on a trip across Europe — a mysterious mission that seems more harebrained with every leg of the journey. Following Jesse's vague instructions, they trek across the continent, unsure if they should be basking in a backpacking trip before heading off to college or searching for something deeper. Through the museums, ancient ruins, landmarks, and more religious iconography than could fill a Holy Ark, they begin to wonder if they'll ever be able to complete the passage that Jesse laid out for them — and if they even want to without him along for the ride.

In turns hilarious and heartbreaking, Kate Hattemer's new novel chronicles an unforgettable journey of lost and found, laughter and tears, and a myriad of Madonnas.
About the Author: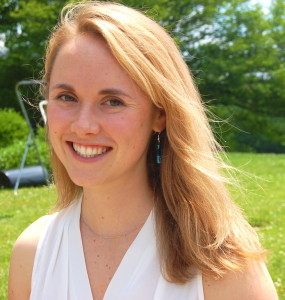 The oldest of eight siblings, Kate Hattemer grew up in Cincinnati, Ohio. She attended Yale University and taught high school Latin in Virginia before returning to Cincinnati, where she now lives.
For more about Kate, make sure to check out her website, and follow her on twitter (@KateHattemer) and on Goodreads.

Giveaway Details:
We have 1 ARC of The Land of 10,000 Madonnas to give away. The giveaway is open to ALL, anywhere and will run till Saturday 4 July 2015 11:59AM EST. Use the form below to enter.