Ana has been reading The Dark Is Rising Sequence for the past few months. Today, she takes on the final book in the series, Silver on the Tree.
Old School Wednesdays is a weekly Book Smugglers feature. We came up with the idea towards the end of 2012, when both Ana and Thea were feeling exhausted from the never-ending inundation of New and Shiny (and often over-hyped) books. What better way to snap out of a reading fugue than to take a mini-vacation into the past?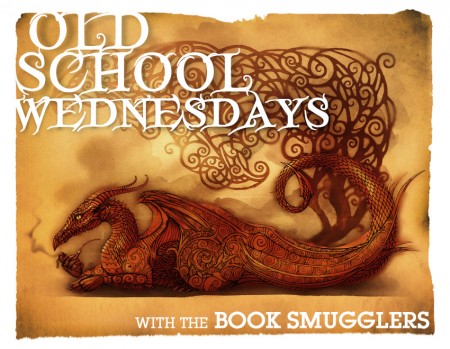 Logo designed by the wonderful KMont

Title: Silver on the Tree
Author: Susan Cooper
Genre: Children, Fantasy
Publisher: Multiple publishers over the years
Publication date: First published in 1977
Paperback: 368 Pages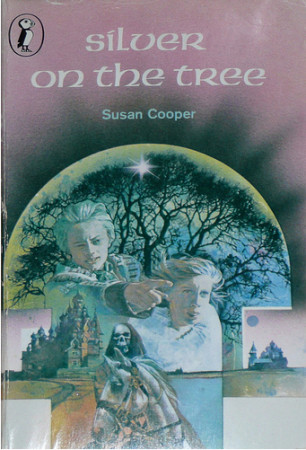 The Dark is rising in its last and greatest bid to control the world. And Will Stanton — last-born of the immortal Old Ones, dedicated to keeping the world free — must join forces with this ageless master Merriman and Bran, the Welsh boy whose destiny ties him to the Light. Drawn in with them are the three Drew children, who are mortal, but have their own vital part in the story. These six fight fear and death in the darkly brooding Welsh hills, in a quest through time and space that touches the most ancient myths of the British Isles, and that brings Susan Cooper's masterful sequence of novels to a satysfying close.
Standalone or series: Fifth and final book in The Dark Is Rising Sequence
How did I get this book: Bought
Format (e- or p-): Print
Review:
SO.

It came to pass that I finally read the Over Sea, Under Stone, the first book in the Dark is Rising Sequence a few weeks ago and I really liked it. Most of all, I liked the fact that the review generated good discussion from enthusiastic fans of the series. It made me want to continue pronto so we can all talk about it.
Reviews so far:

Over Sea, Under Stone
The Dark Is Rising
Greenwitch
The Grey King
WARNING! THERE WILL BE SPOILERS.
Previously on Susan Cooper's The Dark Is Rising: THE DARK IS STILL RISING. The Light and the Old Ones are still trying to get all THINGS OF POWER. The Drew siblings got the Grail. Will Stanton, the last of the Old Ones and Sign Seeker, has found the Circle of Signs. Will and Bran got the Harp (which…serves for….I am not really sure). THE DARK IS STILL RISING. For the last time! It's now or never, DARK.
The Directive: Bran, Will and the Drews, reunited in Wales must find the Crystal Sword that belongs to the Pendragons so that they have all the THINGS OF POWER to fight the Dark once and for all.
Straight talk:
Well, this was exceedingly disappointing.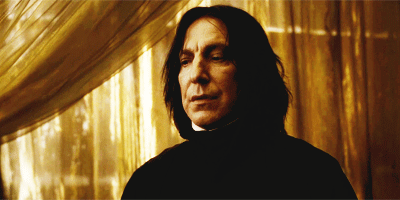 Silver on the Tree encapsulates and highlights every single thing that was frustrating about the series as a whole: the vagueness of the plot, the lack of any real sense of danger (considering that the Dark!is!Rising!), the quests that are not really quests and are more like stumbling unto Things, the overwhelming sense that everything is pre-ordained even though everybody talks about free will, the lack of any character development, the romantic obsession with King Arthur.
Actually, I am still not really sure what exactly the Dark is. How is it Rising. What would happen if they did. I mean, I understand in theory because evil is something we all know about but I do not think this was transplanted into the pages that well – it almost feels like there is a reliance on pre-knowledge of tropes and ideas and because of this a lot of the world-building, if we can even call it that, is merely glossed over.
Speaking of the Dark and of Evil. There is one particular moment in this book that gave me cause for pause. The Drews witness a young boy being attacked because he is Indian. It is a very in-your-face moment that is later revealed to be a sign that the Dark is indeed rising – as though racism is a result of magical evil and not a social construct. Does this mean that now that the Dark has not risen, there will no longer be racism in the world? I'd say this is not the intention here because the idea that humans can be both good and bad and have free will is reinforced throughout but then I ask you, what is the point of the Dark?? Either Racism is a result of the dark rising or it's a human thing. This series has no internal logic, guys.
Stuff happen because they must, tasks and quests are undertaken by rota and challenges are faced in the most anticlimactic way by people remembering things they already know "deep inside" or by reciting poems and singing. We are told over and over again that the main characters are protected and nothing will happen to them and as such, any sense of real menace is taken away and everybody (both Dark and Light) just follows these rules and it is just so, SO boring. The Drew siblings are brought back because they have an essential role to play and that role is… to hold a Sign? It was hinted throughout that Barney is special but that went exactly nowhere. Worst of all: this is the last book in a series and after a long build up to the Dark Rising, the ending comes and it is anticlimactic to the extreme. Did I get it right that the Dark Would Rise only if they got a mistletoe from a tree? Did that really happen?
An example of interaction between Light, Dark and Humans:
Dark: *dramatically rides into the scene* I CHALLENGE YOU, LIGHT
Light: OK.
Me: *perks* This is going to finally get good!
Dark: *darkly says* I challenge you to a… parley. Let's talk about this boy Bran. He does not belong here and therefore cannot use his sword to do the thing.
Light: OK, let us ask this one human guy what he thinks.
Human Guy: He belongs here because he doesn't speak Latin.
Everybody: Ok then, fine. Let him play.
Me: Wait. What just happened?
And what of the female characters? They are few and of the three with bigger roles, one turns out to be a villain, Jane spends most of this book having "strange feelings" about… things and then the Lady, whom we had been promised had an important role to play in the end, comes back to… give Jane a message?
And then, then we have that insufferable ending where everybody – all humans – are made to forget everything. Even though they are supposed to have free will. Except they don't cause no one chooses this. I can see the intention behind this as I am sure the point here is that humans should go on living without knowledge of magic. But. Then. What. Is. The. Point. Of. This. Series.
Silver on the Tree is not only an unsatisfactory end to a series but also I dare say… not a very good book at all.
So now that it's all read and done, where does that leave me? I am ultimately glad I gave the series a chance and read it but I can't really say I found it specially good or interesting. I know this is a nostalgic childhood favourite for many people and I do wonder if had I read this when a child at a time when YA was not such a strong presence in book stores, if I would have felt differently.
Rating for the series overall: 5 – Meh
Next: I am thinking about starting a new series – considering the Guards series by Terry Pratchett. Any interest in that? Or any other old school series you would like me to read?