It's Friday Saturday, which means we are over at Kirkus! Today, Thea talks about an upcoming book event with serious promise: The INSPIRE! Toronto International Book Fair.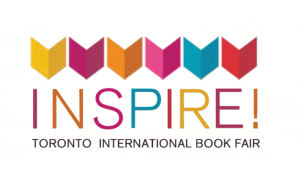 From November 13-16, the INSPIRE! Book Fair will draw book lovers, publishers, and authors from across the globe to the city of Toronto. Your friendly neighborhood Book Smugglers will be in attendance, and have a slew of speculative fiction events and authors to check out whilst we are in town. If you're in the Toronto area, we've put together our guide of must-see authors and titles at the show. Go here to check it out.
For more about the INSPIRE! Toronto International Book Fair, check out the official guide HERE.