Hello and welcome! Today we unveil the cover of Book Smugglers Publishing's third short story in our Fall 2014 lineup.
Without further ado, BEHOLD! The smugglerific cover!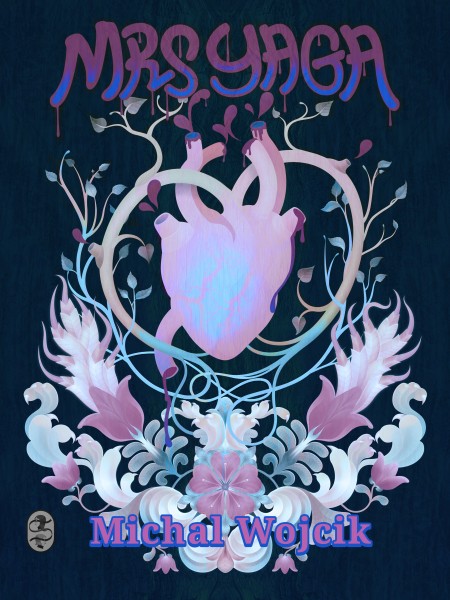 About the Story
"All he has to do is bypass the gatekeeper of the thrice-tenth kingdom and bring me a fern flower, a dragon's heart, and a rusałka's lock of hair. Easy."

On the outskirts of a quiet Canadian town, in a cabin perched on chicken feet and surrounded by a fence of skulls, live Baba Yaga and her ward, Aurelia. Young Aurelia yearns for romance, for adventure, for freedom from her baba—but every one of Aurelia's suitors so far has failed Mrs. Yaga's three simple tasks. When her last—and favourite—date disappears, Aurelia must decide to continue her daydreams of freedom, or embark on an adventure of her own.
A Word From Your Friendly Neighborhood Editors (and Book Smugglers)
Mrs Yaga was not the first submission we received, nor was it the first story we read – but it was the first one that we wanted to acquire. As soon as we read Mrs. Yaga, we instantly knew we needed it. (In fact, there were emails exchanged along the lines of, "DUDE! Dude, stop what you are doing and read this story right now.") The reasons for this certainty are manifold: we love Michal Wojcik's take on Baba Yaga and how the story portrays the character as both monster and guardian. It's a story that combines elements of Slavic folklore and contemporary fiction beautifully – we both were entranced by the way the story juxtaposes the magical and the mundane. Of course, most of all we love the feminist core to Mrs. Yaga, in which a young woman learns to be the heroine of her own story. How could we not want to publish it?

About the Author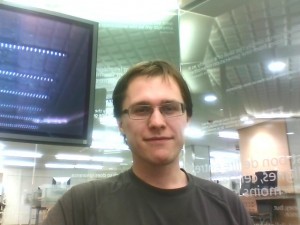 Michal Wojcik was born in Poland, raised in the Yukon Territory, and educated in Edmonton and Montreal. He has a Master's degree in history from McGill University, where he studied witchcraft trials in early modern Poland. His short fiction has appeared in On Spec: The Canadian Magazine of the Fantastic and Daily Science Fiction.

About the Artist
Jacqueline Pytyck is a Canadian-based illustrator. Her whimsical gallery contains an array of optical illusions and conceptual pieces that focus primarily upon human nature and social relationships. The images describe worlds that are often obstructed from ordinary viewing – tucked away in the nooks and crannies of the psyche. Her work has appeared in various forms and has included such clients and affiliates as; Logitech, Monsterthreads, Threadless, Wilkintie, The Working Proof and Maclean's Magazine. Her website, contact details and portfolio can be found here.

How to Get the Story
Mrs Yaga will be available on November 4, 2014. You'll be able to read the short story in full for free here on The Book Smugglers, but we'll also have a DRM-free ebook (EPUB, MOBI) that contains the story as well as a Q&A and essay from the author, available for purchase on all major ebook retail sites.
Preorder the Ebook
Kindle US | Kindle UK | Google Play | Kobo | Smashwords
Need a copy *right* now? Want to read it *today*? You can buy it directly from us!
And read Mrs Yaga for free online HERE on November 4, 2014.