Welcome to Smugglivus 2013! Throughout this month, we will have daily guests – authors and bloggers alike – looking back at their favorite reads of 2013, and looking forward to events and upcoming books in 2014.
Who: Kristen, the blogger behind Fantasy Cafe–a wonderful blog devoted to all things fantasy, science fiction, and all the subgenres in-between.

Please give it up for Kristen!

Thank you, Ana and Thea, for this wonderful event and for inviting me to participate this year! Smugglivus has become a tradition I look forward to every year–even if my wishlist explodes and books are already taking over my home at a rate that means they probably will have completely taken over by this time next year.
Unlike last year when most of my favorite books were published during that year, a lot of the books I loved the most that I read in 2013 are not new. This year I'm sharing my three top favorites of 2013, which includes two older books (one of which was reprinted this year) and one 2013 release.
Warchild by Karin Lowachee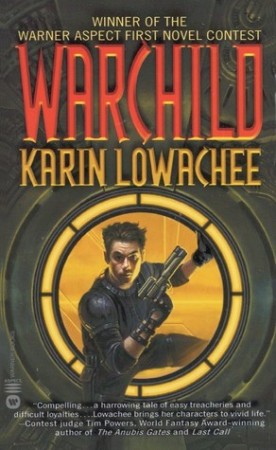 Warchild was published after winning the Warner Aspect First Novel contest in 2000 and was a finalist for the Philip K. Dick Award. After finally reading it, I can understand why. You know how sometimes you hear over and over again how amazing a book is and then when you finally read it you end up mad at yourself that you didn't read it sooner? That was my experience with this book. New paperback copies are expensive, and the ebook is also somewhat expensive, but finding a copy is WORTH IT for this gripping science fiction novel.
Warchild has one of the most compelling openings I have ever read. It begins with eight-year-old Jos Musey hiding while the merchant spaceship he lives on with his parents is attacked by pirates—and is all told from the second person, making it very intense and personal, just like being in Jos's shoes. The adults on the ship are killed, and Jos and the other children are captured and taken to the pirate ship. As a pretty and intelligent boy, the pirate captain takes a particular shining to Jos and decides to keep him for himself—but Jos is smart enough to escape, where he is aided by EarthHub's enemies, humans who sided with the aliens in the war. Since Jos has been taught to fear them as well as the pirates, he is terrified at first but he ends up training as an apprentice to an assassin-priest and getting involved in the war.
I recommend it highly, but with the reservation that it may be tough for some to read since this book is about war and a child who has some terrible experiences. I found myself emotionally invested from the first page, appreciative of how those on both sides of the war had both flaws and goodness, and utterly absorbed in this book from beginning to end.
Shattered Pillars by Elizabeth Bear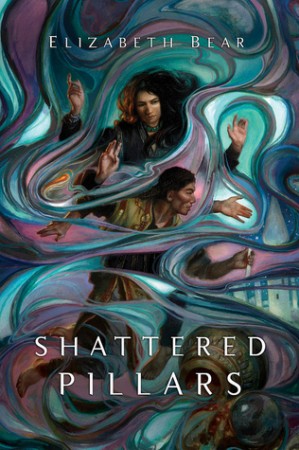 In my opinion, Elizabeth Bear is simply one of the best fantasy authors currently writing. Her stories are intelligently and beautifully written, and her writing is getting even better. Shattered Pillars (Eternal Sky #2) is my favorite of her books yet, and her novella set in the same universe also released this year, Book of Iron, was also a wonderful book.
Eternal Sky is a fantasy with Central Asian influences, and it is incredible on all levels. The prose is elegant, and there's just the right amount of detail—not so much that it is dense or overwhelming but enough that it's easy to picture. The characters, especially the Wizard Samarkar, are fantastic. Samarkar is politically savvy and intelligent, and she's a good person to have on one's side. I love the world, and I find it interesting that the wizards work with science instead of there being a conflict between magic and science. The healers can use magic for healing, but they also need to have some knowledge of biology and how the human body works to come up with their solutions. Likewise, Samarkar has to think about how science works when figuring out how to solve problems with magic. This series is thoughtful, and this second book had quite an exciting conclusion. I can't wait to find out what happens in Steles of the Sky when it comes out next April!
A Taste of Blood Wine by Freda Warrington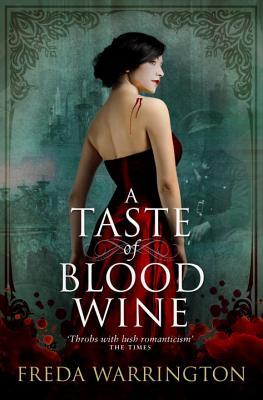 I first discovered Freda Warrington's books with her wonderful Aetherial Tales. Seeing that she'd written several books before then, I really wanted to read some of her older books. Sadly, they were mostly out of print and hard to find. Needless to say, I was thrilled when I saw her Blood Wine Sequence was being reprinted, and that she is writing a brand new fourth book!
A Taste of Blood Wine did not disappoint, and I ended up enjoying it even more than her Aetherial Tales novels. It's a vampire story set in England, mostly shortly after World War I, and Freda Warrington's beautiful passages and characters made this compulsively readable. Her vampire lore also had some unique aspects, and I found it interesting that the main vampire villain was driven by religious fervor and felt that he was there to do the work of his God.
Is it just me, or are there more books that sound amazing coming out next year than is typical for a given year? I may just feel this way because I discover more new authors and series to keep up with each year! It was more difficult than normal to whittle down my list of books I'm excited about to a reasonable number so I didn't end up with a never-ending list.
In no particular order, here are a few of the books I'm looking forward to that will be released next year.
Dust and Light by Carol Berg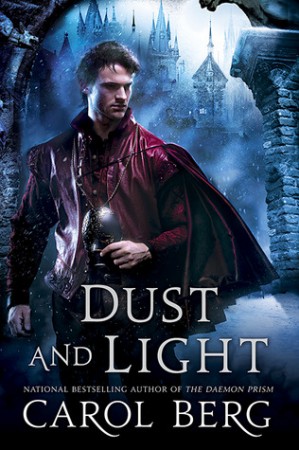 Carol Berg is an amazing fantasy author, and one whom I believe deserves a much wider readership. While her Rai-kirah trilogy is my favorite, I also loved her Lighthouse Duet so I was pretty excited to learn the first book in a new related series is coming out next year!
The Goblin Emperor by Katherine Addison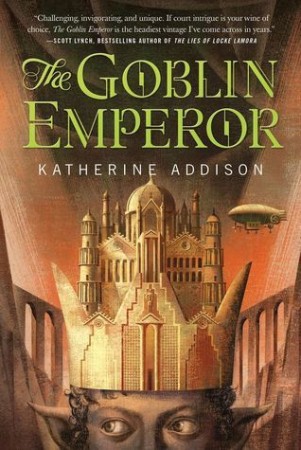 Katherine Addison (aka Sarah Monette) hasn't published a novel in a long time, and I'm really excited to read her upcoming book in a new setting! I loved her Doctrine of Labyrinth series, particularly for the portrayal of two very flawed characters.
Magic Breaks by Ilona Andrews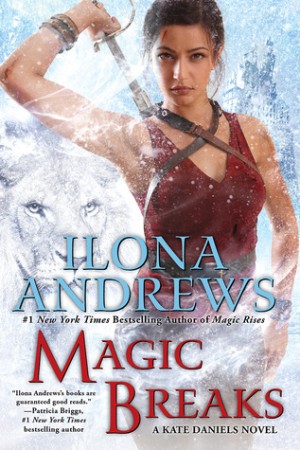 Kate Daniels is my favorite urban fantasy series. I love Kate's character and her sense of humor, especially since it seems natural without being overdone. Ilona Andrews also has a gift for writing really intense and emotional action scenes, and I'm really eager to read the next book in this series, especially since the latest book was one of the better ones (if I'd done a top 5 list of books read this year, it would have been on it).
The Fifth Season by N. K. Jemisin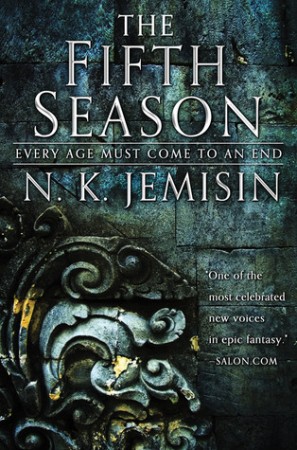 Ever since reading her debut novel, I have wanted to read everything N. K. Jemisin writes. Her characters, stories, and worlds are phenomenal.
Dreams of Gods & Monsters by Laini Taylor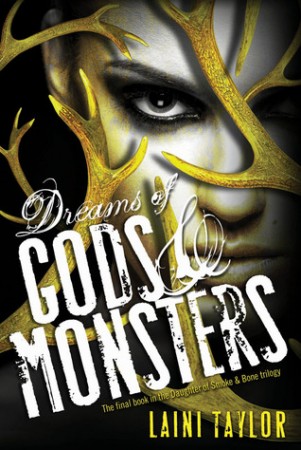 Laini Taylor's stories are magical, and so is her prose. I can't wait to read the conclusion to her dark and unique Daughter of Smoke and Bone trilogy!
Black Dog by Rachel Neumeier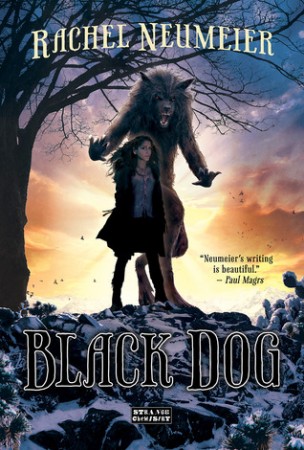 Rachel Neumeier's last book, House of Shadows, was enchanting. I'm quite interested to see what she'll do with what appears to be an urban fantasy about werewolves!

Thanks, Kristen!