Welcome to Smugglivus 2013! Throughout this month, we will have daily guests – authors and bloggers alike – looking back at their favorite reads of 2013, and looking forward to events and upcoming books in 2014.
Who: Heidi, librarian and blogger who runs the excellent blog Bunbury in the Stacks, covering YA, Middle Grade, Fantasy, audio books and more.

Please give it up for Heidi, everyone!

It may have become obvious to some of you that I've more or less fallen out of the blogosphere over the past four months or so, but if there's anything that'll get me to dust off my keyboard and write it's Smugglivus! It's that wonderful time of year where our hearts (and TBRs) grown three sizes! This year has brought some major changes to my reading life that will heavily influence those books I'm going to get all enthusiastic about for you today.
For starters, I quit reading so many new books and read a good deal of backlog and older titles affording me the opportunity to experience a good number of hidden (or forgotten) gems. Second, I'm now working full time with younger children which has allowed me to rediscover the awesomeness of picture books. Seriously folks, over the past few months I've become a huge proponent of adults taking 2-3 minutes every time they're in the library or bookstore to check out a picture book. Remember how much you loved Where the Wild Things Are, Cloudy With a Chance of Meatballs, and Chicka Chicka Boom Boom when you were wee? Get this–you still will!
So this year I'm choosing the if this than that formula for you all in order to celebrate all the wonderful books I read this year and hopefully introduce you to one or two you may have missed. Let's get started!
If you loved Scarlet by Marissa Meyer…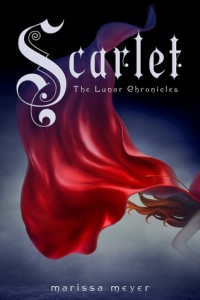 You should check out Six-Gun Snow White by Catherynne M. Valente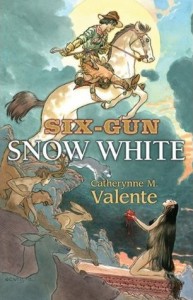 Folks, Cat Valente is my poet. Sure, she writes prose (for the most part), but her writing is fueled with lyrical and impacting turns of phrase that any great poetry lover would understand. This adult western retelling of Snow White is gritty and cruel and so very beautiful in a horrendous sort of way. But if you want something a little less dark but no weaker in emotion, go for her Fairyland series. The third installment released this fall and it was easily my favorite to date.
Also Mustache Baby by Bridget Heos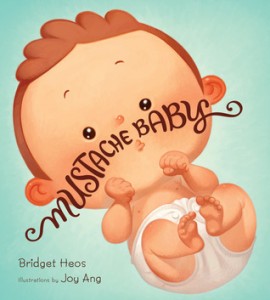 This one appeals to the fun and ridiculous side of Marissa Meyer's Lunar Chronicles. You know, the Captain Thorne side. Sure, it's a picture book written almost expressly for hipsters, but it's just so damn good (and funny) that you have to love it.
If you loved This Song Will Save Your Life by Leila Sales…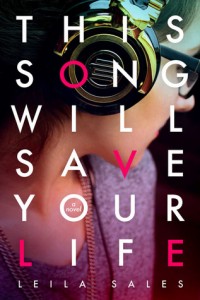 You should check out One + One = Blue by M.J. Auch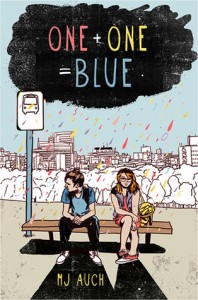 Wow. You know those books that you pick up thinking they're going to be a quick throw away read and they end up being so much more than that? That was each of these two for me this year. Leila Sales made attempted suicide funny while M.J. Auch made child abandonment the better option. Each of these authors was unexpected for me, marrying humor and the cold reality of today's childhood in a way that kept me thinking about them long after I'd stopped reading.
Also Ask the Passengers by A.S. King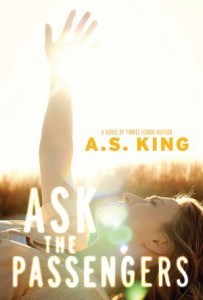 I know I'm touting "lesser-known" books here, but man, I couldn't let this one go–even if every one of you readers knows A.S. King already. I finally read one of her books this year after hearing her speak about it on a panel and color me astounded to be putting a contemporary on my list of favorites. I loved this book, and like the two above it deals with the struggle of accepting who you are–not just for yourself but for everyone in your life as well.
If you loved The Dream Thieves by Maggie Stiefvater…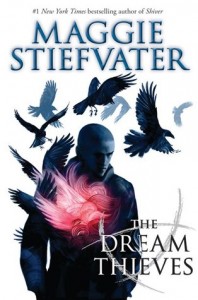 You should check out Gunnerkrigg Court by Thomas Siddell and The Resurrection of Magic by Kathleen Duey
Why? Well sure, they've all got a prep-school type vibe to them, they all have crazy magic going on and some amazing casts, they all have unique friendships that are more important than any romance, but mostly? They're all awesome. Gunnerkrigg Court became my new graphic novel love this year (and you can read it all free on Siddell's website!), and I just can't get Duey's series out of my head. It's horrifying and fascinating in a way that many readers won't be able to stomach, but for me has become something I adore and cannot forget.
Also Mercy Thompson by Patricia Briggs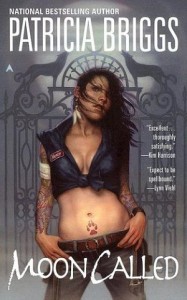 If you haven't yet ventured into the world of adult Urban Fantasy, but you're loving this type of YA–I really couldn't recommend Patricia Briggs more. Last year I fell in love with this genre, and this year I fell in love with Mercy, Adam, Sam, and pretty much everything about Washington state's tri-cities area. Unlike some other UF series, this one starts out strong and pretty much stays there.
If you loved The Ocean at the End of the Lane by Neil Gaiman…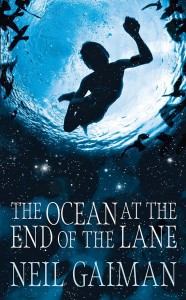 You should check out The Dark by Lemony Snicket and Jon Klassen and Journey by Aaron Becker
There's something about Neil Gaiman's writing that speaks to all ages; he has this amazing understanding of humanity's fears, joys, desires and needs at such a basic level that it enables him to write successfully to any audience. Each of these picture books shares a touch of that magic–the wonder, the fear, and the adventure.
If you loved Tiger Lily by Jodi Lynn Anderson…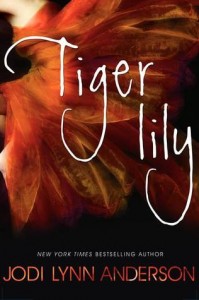 You should check out The Hollow Kingdom by Clare B. Dunkle and A Curse Dark as Gold by Elizabeth C. Bunce
All three of these books are dark and beautiful retellings of different tales–Peter Pan, Beauty and the Beast, and Rumpelstiltskin, and each of them presents such a unique take on their tale that they should not be overlooked. Each of them takes a woman who in other tellings would have no voice and gives her power, a name, and a spotlight for us to see.
Also Extra Yarn by Mac Barnett and Jon Klassen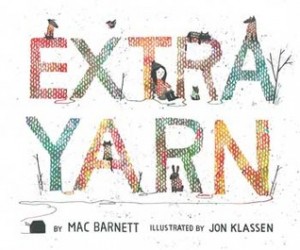 Okay, I'll admit that my love of this book may have something to do with the fact that I knit, but it's something special regardless. It has it's own folkloric feel about it making it charming and magical in a way that's completely fresh because it's not a story I've read countless times before.
If you loved Out of the Easy by Ruta Sepetys…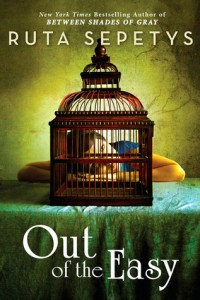 You should check out The Freedom Maze by Delia Sherman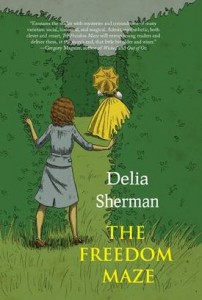 One of my favorite aspects of Out of the Easy was how Sepetys brought 1950s New Orleans to life. Delia Sherman does the same for the south, but looks at both the 1960s and the 1860s. It's astounding how both these books represent so atmospherically the attitudes, beliefs, and potential beauties of their times.
Also A Girl of the Limberlost by Jean Stratton-Porter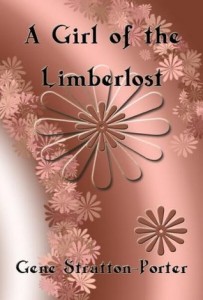 You guys! Have you ever felt like you unearthed a treasure when you pick up a book that's been around for generations but you'd never heard any mention of how wonderful it was? That was me with A Girl of the Limberlost. A definite hidden classic, I am so happy to have found this book this year as I am now utterly in love with Elnora's rise from child to adulthood and her struggles to find her own happy end without ever compromising who she is. Love it.
If you loved Antigoddess by Kendare Blake…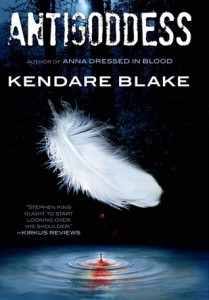 You should check out The Monstrumologist by Rick Yancey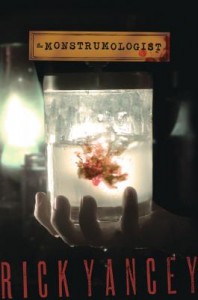 I was first clued into this series right here on The Book Smugglers, and let me just say, I am so happy I picked it up. Both Blake and Yancey have this way of turning a phrase and turning my stomach at the same time. I can't get enough of it, even if it's nauseating. Both of these books are dark and violent and completely vivid in their imagery, though if you're looking for character you may be better off with Blake. My one complaint about the Yancey series is that I don't really like anyone in it…but I think it's a huge testament to his storytelling that I keep reading anyway.
Also The Boneshaker by Kate Milford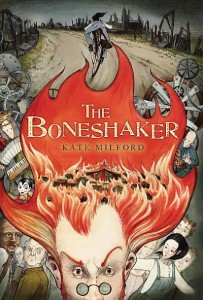 While Blake plays with mythology, Milford plays with folklore, and both manage to make tales that are awesomely creepy. Milford may start out quiet where Blake starts with a hungry desperation, but both of them speed up to some heart pounding moments one won't soon forget.
And also Broken by Susan J. Bigelow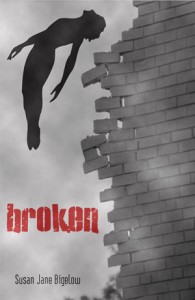 Whether we're talking breaking gods or broken superheroes, both of these books go for epic. Broken has easily risen high among my favorite superhero books, and it's one that I think many YA fans would get into despite it being aimed at adult readers. It's genre bending, fast paced, and Bigelow does an excellent job of hearkening back to what Sci Fi was initially intended to do–comment on our current social and political climate rather than simply entertain.
All right…I could go on, but I won't, because let's face it–we all want to know what's coming down the pipes in 2014. For next year, let's just assume I'm all geared up for any sequels to anything mentioned above, and also these continuations/endings:
Hollow City by Ransom Riggs
Having read Miss Peregrine's Home for Peculiar Children before I began blogging, I'm not sure I properly expressed online how pissed I was when I got to the end to find out it wasn't a stand alone book. Well it's about time we get a sequel, that's all I have to say.
Lady Thief by A.C. Gaughen
Okay, I'm super nervous about this one because I love love loved Scarlet so very much, and I really don't think that it needed a sequel. But can I possibly stay away when there's the chance I'll love it just as much? Absolutely not!
Shadow Scale by Rachel Hartman
With one book Hartman easily penned one of my favorite dragon stories, and we've been waiting for this follow up for so long! (That just means it's going to be better, right?)
Into the Still Blue by Veronica Rossi
Rossi has floored me with this series and how much she makes me care for the characters therein. I cannot wait to read its conclusion–so much fear and so much hope!
Dreams of Gods and Monsters by Laini Taylor
I'm not gonna lie, Daughter of Smoke and Bone wrecked me. To the point that I've been afraid to pick up the second book in this series until the third releases meaning no more waiting!
Unmade by Sarah Rees Brennan
Yep. Can pretty much copy the above comment for the Lynburn Legacy. Though with SRB I'm more likely to get rage face than a good ol' ugly cry. I need the end of this series.
And of course, the year wouldn't be complete without some epic stand-alones! Here's what I'm drooling for:
Black Dog by Rachel Neumeier
Rachel Neumeier writing Urban Fantasy? Um…yes, please! I love Rachel's unique storytelling style, her politics, her subtle romances, her magical structures–but I love even more that I have no idea what to expect from this new one.
Nightengale's Nest by Nikki Loftin
Nikki convinced me with The Sinister Sweetness of Splendid Academy that she can twist a tale, and seeing her take on my beloved Hans Christian Andersen has put this one among my most anticipated retellings of 2014.
Tell the Wind and Fire by Sarah Rees Brennan
Speaking of retellings, a retelling of A Tale of Two Cities with magic? And it's a stand alone? Which means I won't have to put any contracts out on SRB when I'm done…? Yeah, I'm all over that.
The Princess in Black by Shannon Hale
Gah! Shannon Hale may be #1 on my "Authors I need to read more of" list. She's really right up my alley what with all of the fairy tale retellings that involve girls doing things rather than being missish, and this one seems to be no exception.
Whew! And that's where I bow out this year. Thank you, thank you everyone for reading, and especially thank the lovely Ana and Thea for inviting me! Enjoy your Smugglivus–may you find many wonderful reads in 2014!

Thank you, Heidi!