Welcome to Smugglivus 2013! Throughout this month, we will have daily guests – authors and bloggers alike – looking back at their favorite reads of 2013, and looking forward to events and upcoming books in 2014.
Who: James Dawson, British author of Contemporary YA novels including Hollow Pike and the ridiculously fun thriller Cruel Summer.
Please give it up for James, everyone!

My review of 2013
I'm so honoured to have been asked to join the Smugglivus 2013 celebrations. I love this time of year – a chance to listify your favourite things about the past twelve months and speculate wildly about trends for the year ahead (which I always, always get wrong).
It's with greater confidence I share three of my favourite 2013 books. First up, can someone get Tim Burton on speed-dial because he'll be very interested to hear about Sally Gardner's Tinder. Following the enormous success of A Monster Calls by Patrick Ness, Tinder is another illustrated YA hardback delight, arguably even darker and scarier in tone. Gardner, I believe one of the finest writers for young people we have, has taken the old Tinderbox fairy tale and set it during the Thirty Year War.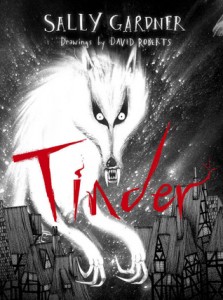 You know the story already because it's the template for Aladdin. However, instead of Robin Williams, when traumatised young soldier Otto discovers a magical tinderbox he is gifted with three terrifying werewolves. It's all stunningly illustrated by the ridiculously talented (not to mention macabre) David Roberts, whose work I previously admired in Uncle Montague's Tales of Terror.
Next up, 2013 truly belonged to Gillian Flynn. Opinion is split on mega-bestseller Gone Girl, but Flynn has nailed the art of the page-turner. That is in no way meant to be disparaging. I'd rather have my books called page-turners than I would works of frilly art. Whether Gone Girl made the reader uncomfortable or not, it was hard to put down. I mainlined Gone Girl, Sharp Objects and Dark Places in rapid succession and find her to be the literary equivalent of Haribo – moreish. Some critics have taken aim at her loathsome characters, but I find that to be a key strength – Flynn specialises in broken, pitiful figures – some beyond redemption while others, importantly, have a glimmer of hope.
My final book of the year, and coming back to my YA roots, is David Levithan's Every Day.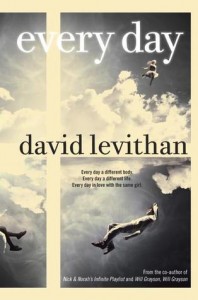 What I've always admired about Levithan is his knack for tackling 'issues' from new and imaginative angles. By his own admission, Every Day is his 'trans book', but instead of a straightforward tale about gender identity, Levithan chose the story of 'A' a genderless being who wakes up each day in a different body. What follows is either a strange love story with thriller elements or a hugely philosophical pondering of 'self' depending on your perspective. I loved this book. I read an awful lot of YA and this was by far the freshest offering I discovered this year. I was compelled to call several authors to scream, I WISH I'D THOUGHT OF THIS FIRST – a sure sign of a winner.
I don't want as much TV as I think I do and I've let several new 2013 shows pass me by. I didn't have time for Sleepy Hollow, Agents of SHIELD or Dracula. This year for me was all about two shows – one old and one new. The Returning Favourite award goes to American Horror Story: Coven. More cohesive than the messy second series and funnier than the first, Coven has been a Buffy fan's delight. I blogged about this already but, for me, the battling New Orleans witches are a metaphor for feminism, with showrunner Ryan 'Glee' Murphy apparently keen to dissect the role of women and the power of beauty.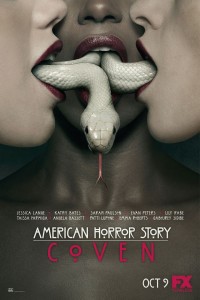 My favourite discovery of 2013 was newcomer Orange Is The New Black. Annoyingly confined to Netflix (and to be honest, the only reason I got Netflix) OITNB is the natural successor to The L Word in both theme and tone. A lot funnier than I was expecting, the series is about a nice middle class girl, Piper, who winds up in jail for aiding a drug runner a decade earlier. Not exactly Oz, prison life is hard but humorous, with Piper's quirky cellmates all beautifully realised. Worth watching alone for a winning performance from Kate 'Captain Janeway' Mulgrew as a terrifying Russian chef.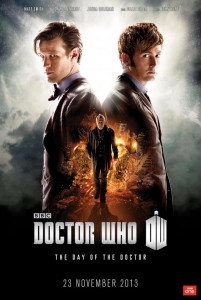 Finally, you couldn't move this year for Doctor Who 50th anniversary stuff. I've made myself quite clear about Steven Moffat's problematic four year reign, but I appreciated the BBC's effort to celebrate the world's longest-running science fiction show. The episode itself was about as good as you could possibly hope for a multi-Doctor celebration episode that had to please old and new fans alike.
And now to film. I'll be honest, this year has been more disappointing, cinema wise, than when the cucumber in your sandwich goes soggy. A lot of the films that I was supposed to love: Gravity, Star Trek 2, Man Of Steel and The Conjuring all left me cold I'm afraid. At the time of writing I haven't had a chance to see Catching Fire, but I'm trying to keep realistic expectations. For me, 2013 will be remembered for some surprises. The first was Behind The Candelabra. The Liberace biopic was so good I was blown away. I'm not even particularly a fan of Michael Douglas or Matt Damon, but their partnership was super creepy and hugely touching in places too. A quiet triumph. Next up, and even more obscure, was You're Next.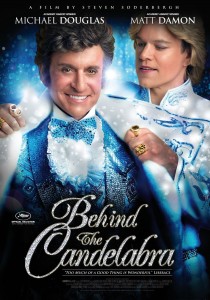 This nasty home-invasion horror is a joy from start to finish. Imagine if Katniss Everdeen was plonked down in the middle of a slasher horror with elements of Home Alone and you sort of have the idea. I think the lesson I learned this year is the negative impact of hype. Pacific Rim is both dumb and fun but benefited from a quieter campaign than say, Man Of Steel, which proved a let down.
Looking to next year, I can only hope teen horror becomes a thing. The Conjuring and Insidious 2 did so well at the box office that I hope readers will show love for Say Her Name. At the moment, YA contemp (or vaguely retro contemp a la Eleanor and Park) is THE THING. Bookshops have taken down their dystopia stands to build John Green shrines. This will continue well into next year with the TFiOS movie. Don't lynch me, but I don't see Divergent 'doing a Hunger Games' at the box office, especially with Mockingjay in the autumn.
Publishing industry wise, I think we'll see more BIG HITTERS. 2013 saw Bloomsbury and Harper Collins respectively put all their weight behind The Bone Season and The Shining Girls and I think this trend will continue – putting eggs in fewer, but larger baskets. The idea that a book is 'too big to fail'. First up, and already being media positioned, is Penguin's Half Bad. This will be compounded with more 'object' novels like JJ Abram's S – physical, expensive books that simply don't work as e-books and must be bought to be appreciated.
Whatever your holiday, be sure to enjoy and I hope the book fairy is kind!

Cheers, James!