As you probably know by now, Old School Wednesdays is a new weekly Book Smuggler feature. We came up with the idea towards the end of 2012, when we were feeling exhausted from the never-ending inundation of New and Shiny (and often over-hyped) books. What better way to snap out of a reading fugue than to take a mini-vacation into the past, right?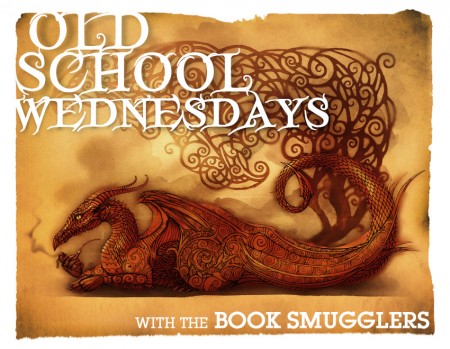 Logo designed by the wonderful KMont
We asked YOU for your favorite old school suggestions – and the response was so overwhelmingly awesome, we decided to compile a goodreads shelf, an ongoing database, AND a monthly readalong/book club. (Note that we've removed books that we have already read, or that we selfishly want to review as solos on Wednesday!)
November Readalong:
It is time for the November poll! Our official October readalong happens next week (Skin Hunger by Kathleen Duey), but we're preparing for November and opening the floor to voting for next month! The November Readalong will take place on November 27.
You can vote on which title you'd like to read by using the poll in our sidebar, or following the titles below. Without further ado, here are the new crop of 5 titles for voting!
Stranger With My Face by Lois Duncan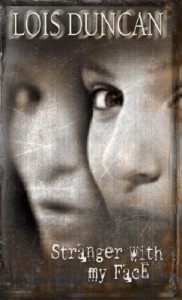 Have you ever been haunted by the feeling that someone is spying on you, lurking around your house and yard, even entering your bedroom? Are your friends plotting against you when they say they've seen you do things you know you haven't done? What's going on — and does Laurie really want to find out?
The Westing Game by Ellen Raskin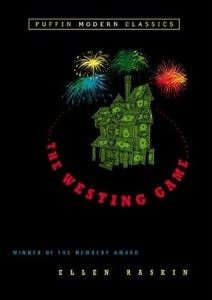 For over twenty-five years, Ellen Raskin's Newbery Medal-winning The Westing Game has been an enduring favorite. It has sold over one and a half million copies. This highly inventive mystery involves sixteen people who are invited to the reading of Samuel W. Westing's will. They could become millionaires—it all depends on how they play the tricky and dangerous Westing game, a game involving blizzards, burglaries, and bombings! Ellen Raskin has created a remarkable cast of characters in a puzzle-knotted, word-twisting plot filled with humor, intrigue, and suspense
Valor's Choice by Tanya Huff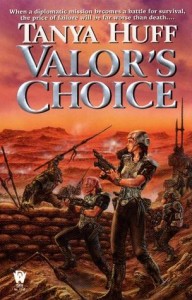 Staff Sergeant Tobin Kerr was a battle-hardened professional. So when she and those in her platoon who had survived the last deadly encounter with the Others were yanked from a well-deserved leave for what was supposed to be "easy" duty as the honor guard for a diplomatic mission to the non-Confederation world of the Silsviss, she was ready for anything.At first, it seemed that all she'd have to contend with was bored troops getting into mischief and breaking in the new second lieutenant who had been given command of her menSure, there had been rumors of the Others-the sworn enemies of the Confederation-being spotted in this sector of space. But there were always rumors. The key thing was to recruit the Silsviss into the Confederation before the Others either attacked or claimed this lizardlike race of warriors for their own side. And everything seemed to be going perfectly. Maybe too perfectly.
The Book Thief by Markus Zusak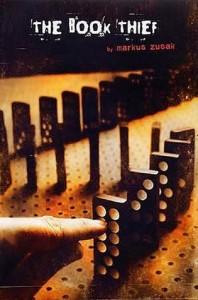 The extraordinary #1 New York Times bestseller that will be in movie theaters on November 15, 2013, Markus Zusak's unforgettable story is about the ability of books to feed the soul.

It is 1939. Nazi Germany. The country is holding its breath. Death has never been busier, and will become busier still.

Liesel Meminger is a foster girl living outside of Munich, who scratches out a meager existence for herself by stealing when she encounters something she can't resist–books. With the help of her accordion-playing foster father, she learns to read and shares her stolen books with her neighbors during bombing raids as well as with the Jewish man hidden in her basement.

In superbly crafted writing that burns with intensity, award-winning author Markus Zusak, author of I Am the Messenger, has given us one of the most enduring stories of our time.
Theodosia and the Serpents of Chaos by R L LaFevers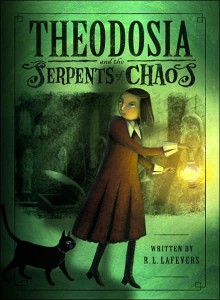 Theodosia Throckmorton has her hands full at the Museum of Legends and Antiquities in London. Her father is head curator, but only she sees the black magic and ancient curses that cling to artifacts. Her mother returns from her latest archaeological dig bearing the Heart of Egypt amulet that threatens to destroy the British Empire and start a terrible war.
[poll id="9″]
Get voting! And we hope you will join us on November 27.
Ongoing Suggestions:
Got a suggestion? Have an amazing book, published at least five years ago, that you would love to nominate for the OSW monthly readalong? Speak up and submit your favorites! (If you have problems with the form below, you can also access it HERE.)