"Inspirations and Influences" is a series of articles in which we invite authors to write guest posts talking about their…well, Inspirations and Influences. The best part about I&I posts? Writers are given free rein so they can go wild and write about anything they want: their new book, series or career as a whole.
Today's guest is Jacquelyn Mitchard, journalist and author of novels for adults and young adults. We are thrilled to have Jacquelyn over to celebrate the release of her newest book, a YA mystery/thriller about a group of three friends and a crime they witness under cover of dark.
Here to talk about the 5 books that have inspired What We Saw at Night, please give it up for Jaquelyn Mitchard, everyone!

1. A Tree Grows in Brooklyn by Betty Smith.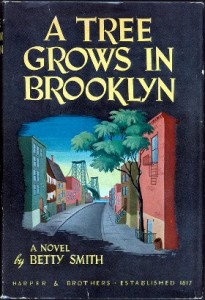 It's often called a young adult book, and people think of it as this rosy portrait of wartime life in New York, but it is absolutely one of the most beautifully realized portraits of the gritty reality of immigrant life ever set down in English, and it features one of the great teenage relationships between a mother and a daughter on paper. I named my daughter Francie Nolan.
2. Jane Eyre by Charlotte Bronte.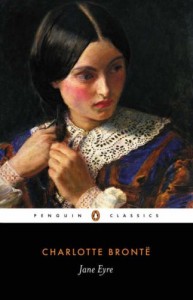 Every year, I read this, and I expect to finally say, nah, now it's dated. But it isn't! Charlotte was supernatural or something. This book reads like it could have been written yesterday, and every word is true. No wonder Hawthorne hated Charlotte Bronte. She was so much better!
3. In This House of Brede by Rumor Godden.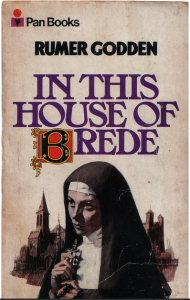 I have a very complicated relationship with this book, which is about the life of a woman who decides to give up life as a powerful international businesswoman to become a Benedictine choir nun. The complete honesty and depth of understanding of the complexities of human nature and actual nature have made this book an obsession.
4. The Great Gatsby by F. Scott Fitzgerald.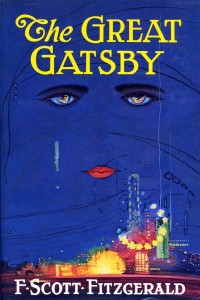 It should just be called The Great Novel. Period.
5. In Cold Blood by Truman Capote.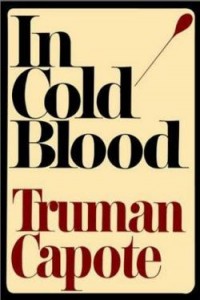 This magnificent feat of reportage is unflinching. There is no suspense about how this will come out. No one will escape, and the blood is on all our hands.
Let me add, if I couldn't read Bill Bryson, sometimes I might want to do myself harm. And I know that I hold the indoor record for reading To Kill a Mockingbird and Charlotte's Web, maybe twenty or thirty times each.
About the Author:
Jacquelyn Mitchard is the New York Times bestselling author of the first Oprah's Book Club selection, The Deep End of the Ocean, and more than a dozen other books for both adults and children. A former syndicated columnist for the Milwaukee Journal Sentinel, she is a contributing editor for Parade, and her work has appeared in More, Reader's Digest, Good Housekeeping, and Real Simple, among other publications. Mitchard lives in Wisconsin with her husband and seven children.
You can find out more about Jacquelyn by visiting her website.
The Giveaway:
We have FIVE copies of What We Saw at Night up for grabs! The contest is open to all, and will run until Sunday, January 19 at 12:01am EST. Use the form below to enter. Good luck!