"Inspirations and Influences" is a series of articles in which we invite authors to write guest posts talking about their…well, Inspirations and Influences. The cool thing is that the writers are given free reign so they can go wild and write about anything they want. It can be about their new book, series or about their career as a whole.
Neesha Meminger is the inspiring author behind the awesome contemporary YA novels Shine, Coconut Moon and Jazz in Love. After Ana read and LOVED both she invited the author to talk about her inspirations and influences – and was delighted when she said yes.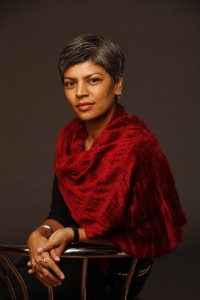 Please give a warm welcome to Neesha!

My biggest inspirations and influences were feminist writers. But wait – let me go back a bit. When I was younger, I really loved the tikki-tikki-tembo story. It's the first story I remember really loving. I heard it in the library when I was, maybe, in third grade. The librarian read it aloud to the class and I was absolutely immersed. Could be because the story was about a boy with a name no one could pronounce, a name that was long and weird and foreign (like mine), but I completely related to that boy in the story.
After that, another librarian introduced me to S.E. Hinton's novels. Again, I was completely astounded that there were young people in the world who felt as out of place as I did. I read every single novel I could find by Ms. Hinton.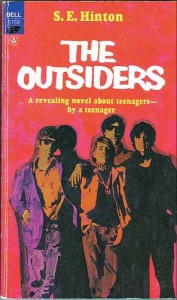 The next few novels I sought out were more about learning about my body, the strange new land and customs I'd been dropped into, and the very forbidden world of teen dating and relationships. So, I read a lot of Judy Blume and Paula Danziger. Maybe today, these would be considered "chick lit" novels, but for me, they were critical glimpses into an exotic and elusive culture. I was not allowed to date, I was not allowed to go out with friends and I was too embarrassed to invite friends over to my house, so I was quite socially isolated and alienated. These books, then, were a far more intimate window onto a world my parents worked hard to steer me clear of. They were so much more than "chick lit" for me. Through these novels, I learned about pop culture, I learned about the customs and traditions of teens I went to school with—since I was allowed no social contact with them, this was one way for me to get to know my peers, without getting in trouble with my parents. I didn't know it then, but I was drawn to these stories primarily because they were told by women who positioned girls and women front and center—as the creators of their own destinies. These were stories of girls and women who challenged the norms and mores of their time, bucked convention, and refused to settle in their pre-defined "place."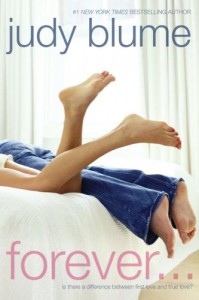 So, fast forward to eighteen and up. This was when I discovered feminist writers. I searched them out on purpose now, rather than finding them by accident or by referral. A friend introduced me to the works of Marion Zimmer Bradley and I quickly discovered the depth of my love for feminist speculative fiction and fantasy. I then found Elaine Bergstrom's feminist vampire tales, Octavia Butler's works, the essays of bell hooks, Marge Piercy's Woman On the Edge of Time, Audre Lorde's Sister Outsider and her poetry, June Jordan, and others. I had come home.
I found my reality reflected in the words of these women writers. It was my truth written without apology, without shame, and with a kind of power and beauty I had never seen in relation to myself. I consumed these works and others like them, voraciously. They helped me locate discarded and forgotten pieces of myself and claim them again. They also led me to reading works by authors like James Baldwin, Jeanette Winterson, Dorothy Alison, Junot Diaz, and Linda Hogan. Entirely new worlds and realities unfolded for me. I discovered how much I actually have in common with others in various struggles, and how powerful the written word can be in transforming lives.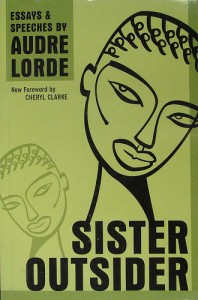 Because of these works and these authors, I was inspired to share my experience through story. I wanted to put my words down so that someone, at some point, might be moved to claim forgotten and discarded pieces of themselves. If I managed to do that with just one person, this battle to put my work in the public sphere would all have been worth it.

Thank you, Neesha!
Giveaway Details:
The author is generously giving away one copy of Shine, Coconut Moon and one copy of Jazz in Love to ONE lucky winner. This giveaway is open to everyone, and will be open until Saturday, March 5 at 11:59PM (PST). In order to enter, leave a comment here letting us know what is your favourite feminist writer or book. Good luck!