Happy Sunday, everyone! It is the last week of October, and that can only mean one thing at Smugglers' Headquarters….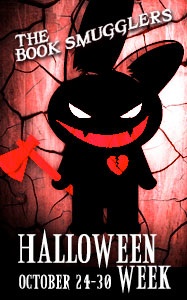 IT'S HALLOWEEN WEEK!
Every year, we take the last week in October to celebrate all things Halloween-y, from reviews of deliciously creepy books to Evil Dead movie marathons and everything in between. This year there's a bit of a twist – because Ana, notorious non-horror reader/watcher of the Smuggler Duo, has come to a big discovery this year. She has crossed over to the dark side and is now – *GASP* – into horror. My work here is done.
Here's what we have planned for Halloween Week 2010: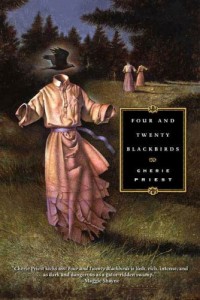 On Monday, Ana kicks the week off with her review of Four and Twenty Blackbirds by Cherie Priest. We'll also officially announce our Demon Bunny Halloween Invitation later in the day…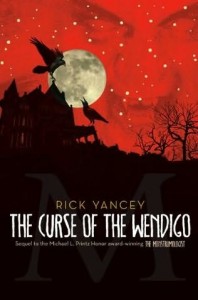 Tuesday, we have a Monstrumologist special! Thea reviews one of her most highly anticipated books of 2010, The Curse of the Wendigo, and later in the day we have Rick Yancey over talking about his Inspirations & Influences!
Wednesday, Ana reviews Glitter Rose by Marianne de Pierres, followed by Thea's review of Dark Harvest by Norman Partridge.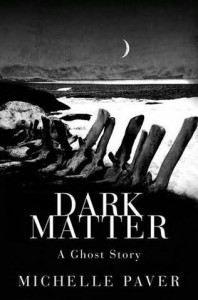 Thursday, we have a joint review of Dark Matter by Michelle Paver…
And Friday, our very own Dude (Harry Markov) is over to talk a bit about horror art, and we close out the week with Ana's movie review of The Exorcist (OMG I got her to watch The Exorcist! The movie she said she'd never EVER watch!) and Thea's review of new SF/Horror movie Monsters.
We'll also have a giveaway, and other Halloween goodies throughout! So, until tomorrow…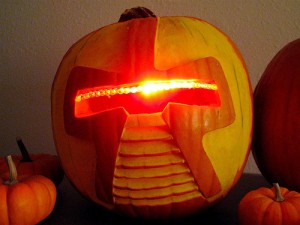 ~ Your Friendly Neighborhood Book Smugglers