"Inspirations and Influences" is a series of articles in which we invite authors to write guest posts talking about their…well, Inspirations and Influences. The cool thing is that the writers are given free reign so they can go wild and write about anything they want. It can be about their new book, series or about their career as a whole.
Today's guest is Urban Fantasy novelist Devon Monk. Devon is the author of the Allie Beckstrom series – Magic to the Bone, Magic in the Blood, Magic in the Shadows, and Magic on the Storm (you can check out Thea's review of book 1, Magic to the Bone, HERE). To celebrate the release of the fourth book in the series, Magic on the Storm, we're having the lovely Devon Monk over to talk about her writing, magic, and her Inspirations & Influences.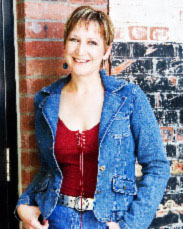 Please give it up, ladies and gents, for Devon Monk!

When I was a kid, I was convinced there was a secret room in our house. I knew that if I just touched the right bricks in the right order on our fireplace, or pulled the right book off the bookshelf, I would discover a doorway into another world, and that world would be magic.
Even back then, I understood magic wasn't free. I grew up reading old fairy tales and very quickly it became clear to me that magic always came at a cost. The little mermaid gave up her voice for the magic of legs, the miller's daughter offered her child's life for the magic to turn straw into gold. Even the little match girl gave up her matches–the only thing that could keep her warm and alive–to see a magical glimpse of her loving grandmother's ghost.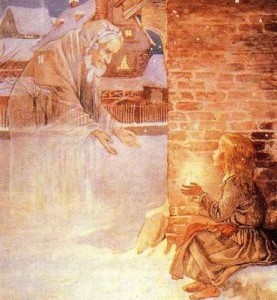 But there was also hope in those stories. Beauty saw the kindness in Beast and fell in love with him despite his monstrous appearance. Her love broke his curse. The sister in the Six Swans never gave up silently knitting shirts for her brothers, not even when she was almost burned at the stake. Her love broke their curse. In fairytales, a kiss, or a single tear from a One True Love can break any magical spell or wicked brew.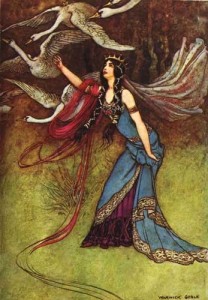 Magic comes at a high price in fairy tales. Yet those stories also promise that love, courage, and the strength of the human spirit is just as strong–if not stronger–than anything magic can do.
When I started writing MAGIC TO THE BONE, the first book in the Allison Beckstrom urban fantasy series, I wanted to be true to certain things about magic I had learned from fairy tales.
One: Magic has a cost, and that cost is always a very high price.
Two: Just like in fairy tales, people can do good things or horrible things with magic.
Three: Courage, hope, and love can be every bit as strong as the darkest spell.
Now that the fourth book, MAGIC ON THE STORM is out, we know Allie lives in a dangerous world where magic is around every corner, on every fingertip, and at the edge of every blade. The city streets of Portland, Oregon have been changed by the magic that flows beneath the city, and so too, have the people who live there. And even the Authority, a secret society that guards the darker aspects of magic, will have to struggle to keep the wild magic storm, and the dark souls who want to control all magic, from destroying the city.
Even though Allie carries magic in her body, she is still learning how to use it. But she never gives up on the people she cares about, she never stops fighting for what she believes in, and she never expects someone else will ride to her rescue.
Allie is a modern-day heroine, like Leeloo in Fifth Element, or Ridley Scott in Aliens.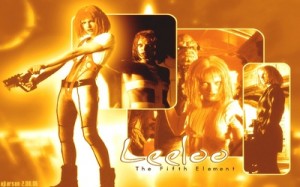 And just like the brave heroines in fairy tales, she finds the strength to pay the price for magic, to fight the battles for the innocent, and to have the courage to fall in love with the one man who has always stood at her side, the mysterious Zayvion Jones.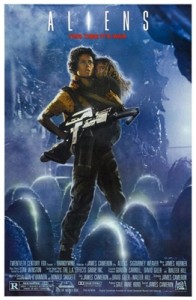 In MAGIC ON THE STORM Allie will face the hardest choice of her life. She must decide just how much she will pay to see that not only are the people and the city she calls home safe, but also how high a price she will pay to be with the man she loves.

Devon Monk spent her early childhood tucked behind couches or any other place with low light, "ruining her eyes" and reading. Her love of fairytales turned into a love of adventure, magic, future science, romance, mystery, humor, noir, and anything else she could get her hands on.
She wrote her first story when she was six. When her teacher praised its quality, Devon was surprised. She looked it over again and all she thought was, "I can do better than this."
And thus, a writer was born.
You can read more about Devon on her website, or follow her on her blog.
GIVEAWAY DETAILS: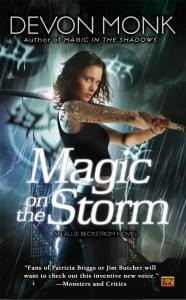 To celebrate its release, we are giving away FOUR COPIES of Magic on the Storm! The contest is open to addresses in the US and Canada, and will run until Saturday, May 8 at 11:59 PM (PST). To enter, simply leave a comment here letting us know what YOUR favorite book, series, or story featuring magic is (for example: The Allie Beckstrom books, the Harry Potter books, Beauty by Robin McKinley, etc). Only ONE comment per person please! Multiple comments (even if they are saying "Oops, forgot to leave my email address!") will be disqualified. Good luck!