A Bit of Background:
The Internets are full of rage again as Bloomsbury Publishing finds itself at the center of yet another book cover controversy. Remember the furore surrounding the cover of Liar by Justine Larbalestier? When readers found out that the intended cover of a book featuring a black protagonist was this…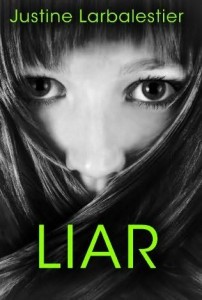 …the outcry was so deafening that publisher issued its mea culpa and replaced the offending cover with this more acceptible one: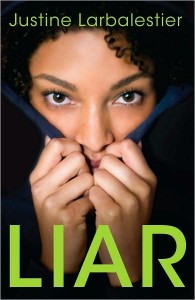 But, alas! It seems that Bloomsbury did not learn its lesson and has triggered the burning, fiery wrath of the interwebs once more. In the sage words of La Brittany, oops, they did it again.
Magic Under Glass by Jaclyn Dolamore:
As Ana pointed out back in December when she posted her review of debut YA fantasy novel Magic under Glass by Jaclyn Dolamore, another grievous instance of whitewashing has occurred. Magic Under Glass has a dark-skinned protagonist, and yet its cover features a white-skinned girl.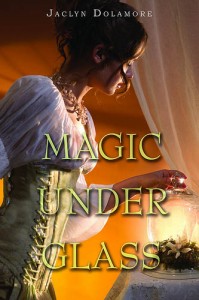 This time, unfortunately, the cover made it to publication, slipping past the attention of readers and bloggers. Perhaps Magic Under Glass remained under reader-radars because author Jaclyn Dolamore is a newcomer (and without the significant online clout that Justine Larbalestier & Scott Westerfeld have). Now that the book has been published, however, YA and other book bloggers are up in arms. Some are even calling for a complete boycott of Bloomsbury books.
Now, we agree that what Bloomsbury's marketing/sales/publicity department is doing with its whitewashing of book covers is a heinous, inexcusable, racist practice. We absolutely agree that we, as bloggers, have an obligation to stand up, make our voices heard, and speak out against publishers that perpetuate these acts. As Anna North of Jezebel aptly points out, it seems that publishers like Bloomsbury are buying into the "self-fulfilling prophecy" that "black covers don't sell." (Or at least, they don't sell BIG)
We agree that something must be done to put an end to the systemic de-colorization of novels. But boycotting the publisher – and, by proxy, the book – will not help matters. Quite the contrary. If you stop buying the book, the person most adversely affected is the author – the one person in this whole mess who has absolutely NOTHING to do with the cover (in fact, the vast majority of authors have little to no say concerning what their covers will look like). And why would you want to hurt the one person that actually wrote the awesome diverse, dark-skinned heroine in the first place? Not to mention the fact that, whitewashed cover aside, Magic Under Glass is one damn fine book. Ms. Dolamore's work should be appreciated, her efforts celebrated – she should not be punished or threatened because of the poor judgement and practices of her publisher.
A Call For Action:
Instead, we call on YOU, dear readers, to speak up with us. Instead of boycotting Bloomsbury Publishing, we encourage you to CONTACT the publisher and make your voice heard. Join Reading In Color's Open Letter to Bloomsbury Kids USA. Start a petition to get the publisher's attention. Do whatever you can to make the message clear: we DO NOT approve of your whitewashed covers, and we demand change.
RE: Covers, In General:
It is clear that publishers pay less attention (what an understatement!) than they should to book covers – it is a problem that we are constantly complaining about here at The Book Smugglers. This is not by any means, an issue that is relegated to one genre or to one issue. Gender, race, size, genre, you name it – problems with covers abound everywhere. Consider:
Ursula LeGuin's Earthsea Cycle (A Wizard of Earthsea, The Tombs of Atuan, The Farthest Shore) – in which Ged, the protagonist, is a young man with red-brown skin (in a world populated mostly by people that are red-brown, brown, or black). These covers (and the SciFi miniseries based on the books) are obviously a little off.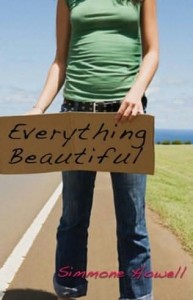 Everything Beautiful by Simone Howell – (a book that works because of its gritty realism) in which protagonist Riley is an overweight young woman, and yet on the US cover (again published by Bloomsbury!) is portrayed as anything but overweight.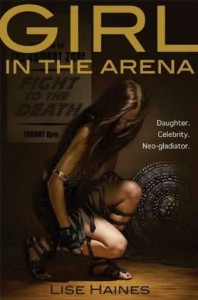 And this is to say nothing of other book covers that are constant in their inconsistencies. Lise Haines' Girl In the Arena portrays a cover model with long dark locks and a gladiatrix costume – when the main character, in fact, shaves her head very early on in the story and rocks the bald buzz cut for the rest of the book (including her stint in the Arena). Diana Peterfreund's Secret Society Girl shows a model with long dark hair in prepster clothes – while protagonist Amy had short hair, and wouldn't be caught dead in those clothes. Don't even get us started on the myriad Urban Fantasy covers that have absolutely nothing to do with the material within.
And you know, the more we think about it, the more we realise, that this is a problem that is a concern to us readers because it reflects what we do and who we are as consumers. Because publishers only put those out because they think the alternative will not sell – a judgement based on what they assume we will buy. Just a bit of food for thought.
The call for war is laudable. We do have reasons to be up in arms. Shout! Write a blog post! Start a viral video campaign on Youtube or on your blog. Write a letter complaining to the Publisher or an email supporting the writer. But, for crying out loud, do NOT stop buying books.