"Inspirations and Influences" is a new series of articles in which we invite authors to write guest posts talking about their…well, Inspirations and Influences. The cool thing is that the writers are given free reign so they can go wild and write about anything they want. It can be about their new book, series or about their career as a whole.
Today's guest is Alexandra Bullen, a Young Adult writer whose debut novel Wish was released on January 12th. The book is about lost sisters, magical dresses and granting wishes. And it asks the question: if you could have anything, what would you wish for? We are pleased to have the author here today talking about the inspirations and influences behind her book: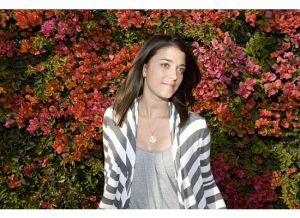 Ladies and gents, please give it up for Alexandra Bullen!
**************
One of the reasons I was so intrigued by the idea of magic in Wish is that I'm constantly amazed by how much I can't explain. I wouldn't say that I believe in magic in the fairy godmother sense of the word (though I could probably be easily convinced, especially if the right dress was involved…) but I definitely believe that there is a little bit of magic in all sorts of every day things.
Being inspired to write is on the magic list, for sure. I usually have no idea where an inspiration for a character or idea comes from. One minute I'm doing something totally boring and mundane (dishes, laundry…anything I can do without too much thinking involved) and the next minute I'm frantically scribbling notes on whatever crumpled napkin or scrap piece of paper I can find.
So it's hard for me to say exactly what it is that inspires me to write. I doubt it's the dishes. But once I have an idea, once I'm working on a project, there's a different kind of inspiration involved. And that's one that's easier to define, because it's usually something I go looking for.
And the places I go for this kind of inspiration, the jump-start kind, when I've already got something bouncing around but need help kicking it into gear, are much easier to talk about.
Poems: Particularly by E.E. Cummings and Mary Karr. Something about poetry, the succinct language and small observations taking on big meaning, never fails to get me back to work.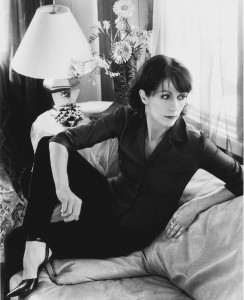 Music: Usually songs without words. Or words in a language I can't understand. That way I'm free to let my mind wander, instead of focusing on the story in the lyrics. Examples vary, depending on what direction I need to be motivated towards.Miriam Makeba is great for loosening up. Sigur Ros for when I need to be still.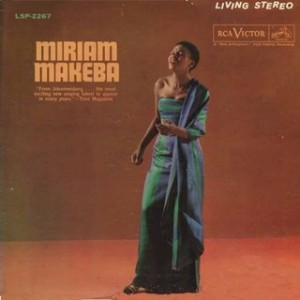 Walks: I do a lot of story exploring on walks with my dogs in the woods. There are tons of trails where I live and they are perfect for getting lost in. I'm not much of a nature-writer, but I wouldn't be any kind of writer at all, without easy access to the woods. (And a couple of dogs to run around with.)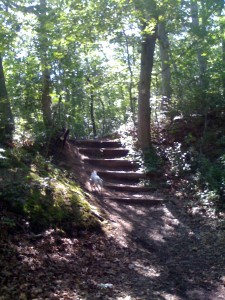 **********
Alexandra Bullen has been a playwright, waitress, barista, gardener, script reader, yoga instructor and personal assistant. She grew up in Massachusetts, went to college in New York City, and lives most of the year on Martha's Vineyard (except when she's visiting San Francisco.) WISH is her first novel for young adults.
Thank you Alexandra!!
Now, for the giveaway: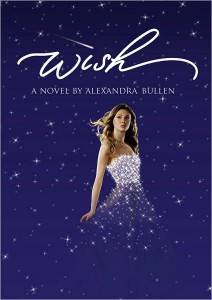 For broken-hearted Olivia Larsen, nothing can change the fact that her twin sister, Violet, is gone… until a mysterious, beautiful gown arrives on her doorstep. The dress doesn't just look magical; it is magical. It has the power to grant her one wish, and the only thing Olivia wants is her sister back.

With Violet again by her side, both girls get a second chance at life. And as the sisters soon discover, they have two more dresses-and two more wishes left. But magic can't solve everything, and Olivia is forced to confront her ghosts to learn how to laugh, love, and live again.
For a chance to win an authographed copy of Wish , leave a comment answering the question:

If you could wish for anything, what would you wish for?

The contest is open to residents of the US and Canada only, and will run until January 30th at 11:59PM (PST). We will announce the winner next Sunday in our weekly stash! Good luck!