Welcome to Smugglivus 2009 – Day 27!
Throughout this month, we will have daily guests – authors and bloggers alike – looking back at their favorite reads of 2009, and looking forward to events and upcoming books in 2010.
Today's Guest: Kristi, the Young Adult review blogger extraordinaire behind The Story Siren! Kristi runs one of the most awesome YA blogs around – she's constantly getting us to spend excessive amounts of money on pretty new titles.
Please give a warm welcome to Kristi!
********************
When Ana and Thea invited me to be part of their Smugglivus celebrations I was thrilled, even more so when I found out what my topic would be…. books, and not only that but my favorite books of 2009 and the ones I was looking forward to reading the most in 2010!
It's so very hard for me to narrow down a list of my favorite books from 2009! I've read so many awesome books this year! But I don't want to make this post a mile long, so I'm going to narrow it down to five titles.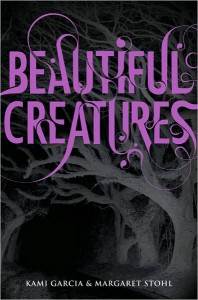 One that I've read fairly recently and that really blew me away with it's awesomeness was Beautiful Creatures by Kami Garcia and Maragret Stohl! There is a boy and girl, and this crazy curse, all set in the south, where the supernatural could be considered the norm. My one sentence description would be: It's a supernatural southern tale full of mystery and intrigue!
Ballad by Maggie Steifvater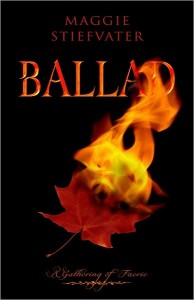 Ballad blows the socks off of it's predecessor Lament! You know, if books wore socks. Forget the homicidal faeries, nothing says love like the need to snatch your soul, or maybe just pieces of it. Ballad is James' story, and wow what a story it was!
Ballads of Suburbia by Stephanie Kuehnert.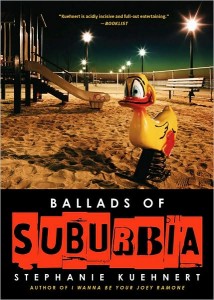 This story haunted me for months after I read it. It's so very powerful. It's not a story I'll want to read again anytime soon, it's so raw, but it's fantastic. I recommend this book all the time. Kuehnert is unbelievable!
Faery Rebels by R.J. Anderson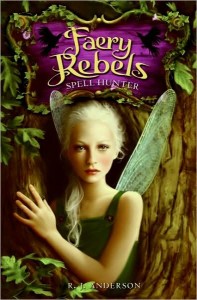 This is the kind of story that I always imagined when someone mentioned Fairies. Little creatures, gathering fruit and berries, you know faeries that don't want to suck our your life force. Beautifully written and enchanting characters. Can't wait for the next one!
North of Beautiful by Justina Chen Headley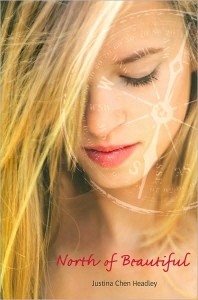 I was very surprised by my love of this novel. I hadn't expected to like it, well that's not true, I thought I would like it, but I never thought I would love it! There is so much more to this story, to this character, Terra, then I ever thought possible. Justina totally blew me away with this one.
So many fantastic books in 2009, but I would absolutely recommend these five!
There are so many fantastic books coming out in 2010. Is it possible for books to get better as the years go by? Because that is the way it seems.
I cannot wait to read Converted by Nancy Holder and Debbie Viguié. I don't know much about it except that it is part of the Crusade series, that is based on a short story that Nancy and Debbie did entitled Passing, which was published in The Eternal Kiss: 13 Tales of Blood and Desire. If it is anything like the short story, it is going to be awesome!
Rules of Attraction by Simone Elkeles. I am in love with Simone's book Perfect Chemistry. And Rules of Attraction, is sort of like a companion novel, it's about the younger brother of one of the main characters in Perfect Chemistry. I CANNOT wait to get my hands on this one.
Forgive My Fins by Tera Lynn Childs. Do I even need to explain why I want to read this one. I mean number one, it's about a mermaid! And number two the story sounds fabulous! I am a fan of Tera's other novels, so this one is bound to be good. Did I mention it's about a MERMAID!
I'm also going to throw a few non-ya titles out there, because believe it or not, I do read those sometimes! These next two books are part of a series. Two different ones, but both equally as spectacular.
Lover Mine by JR Ward. Part of the Black Dagger Brotherhood. These books get better as the series go on, and the main character of this novel is one of my favorites, so I'd kill for the chance to read this one like tomorrow. Okay maybe not kill, but you know what I mean.
Shadowfever by Karen Marie Moning. Part of the Fever series. After that cliffhanger ending in Deamfever, I am going crazy! As of right now, Shadowfever doesn't even have an official release date, but I am crossing my fingers for 2010.
Those are five titles that I can't wait to read, but you can be assured that there are many more titles that I can't wait to read. If you made it though all of that, I thank you!
Thanks so much for inviting me girls! And here's wishing you a Very Happy Smugglivus!
********************
And a Very Happy Smugglivus to you too, Kristi!
Next on Smugglivus: Lenore of Presenting Lenore