A few weeks ago our buddy Karen Mahoney (A.K.A The Honorary Book Smuggler) contacted us asking if we wanted to read an ARC of a novel called Tarot Cafe – The Wild Hunt by her critique partner, Chandra Rooney. The book is an original novel based on the TAROT CAFE manga series. We did a bit of investigating and found out that the Manga series is a major success so we decided not only to read the novel but also the 7 volumes of the Manga. We then thought why not read other examples of Manga as well? Back in September we received an email from one of our readers suggesting us to read Vampire Knight so we decided to finally pick this up and voila the Manga (Manhwa) Appreciation Week was born.
First a caveat: we are new to Manga and this is our first real exploration of the format.
Ana has never read any Manga prior to reading the ones we are reviewing this week although she was not completely ignorant about the genre – there was plenty of review reading and information searching for the past few months. Most importantly she is completely nuts about the art which she is comfortable with by watching Anime TV shows when growing up. Most specifically she loved Don Dracula and Saint Seiya (also known as the Knights of the Zodiac) both based on original Manga publications.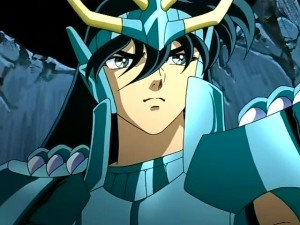 Dragon Shiryu – Ana's favorite character out of the Knights of the Zodiac.
Thea grew up in part in Japan, living in both Kobe and Fukuoka for over four years (third grade, then eighth to eleventh grade). For all that, and despite knowing how popular manga was, she had never really picked up and read an entire book (what, don't look at Thea like that–do you have any idea how hard kanji is to read?). Thea remained interested in the genre though and has a deep love for some Anime (she loves Hayao Miyazaki), and so when she arrived in the United States and found tons of accessible, English translations of manga, she decided to give the genre a try!
For those that like us, are newbies -what do you need to know before we get going: that Manga are basically, Japanese comic books. A very successful format in Japan, widely read and with stories in many genres: from fantasy to horror, comedy to sex. Japanese Manga follow the Japanese pattern of writing from right to left which takes a bit of adapting from westerns readers. Manhwa, the South Korean equivalent to Manga (of which the Tarot Cafe series is an example) follows the westerns patterns of script from left to right.
Equipped with this very basic facts, we start:
Later today, Ana will post her review of the first volume of the Manga Vampire Knight by Matsuri Hino.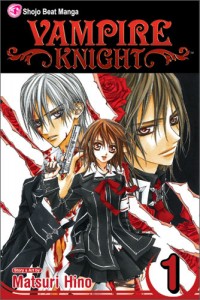 On Tuesday, Ana reviews the first volume of the Manhwa Demon Diary illustrated by Kara and written by Lee Chi-hyong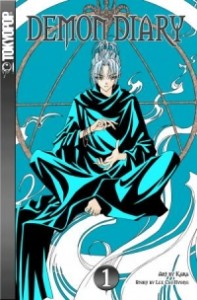 and Thea reviews the Manga Death Note by writer Tsugumi Ohba and illustrator Takeshi Obata.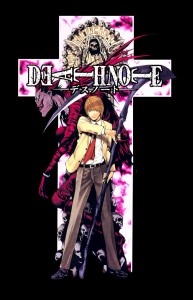 On Wednesday, Thea reviews Goth, a "light novel" by Otsu-ichi, that later was adapted into Manga (just to shake up things a little bit)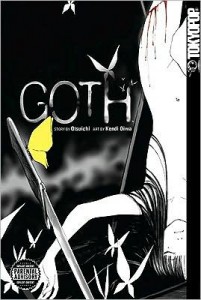 and Ana reviews the seven volume Manhwa series The Tarot Cafe by Park Sang-sun.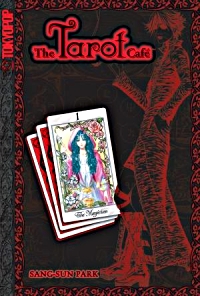 On Thursday, a joint review of the Tarot Cafe – The Wild Hunt, the companion novel written by Chandra Rooney and published on Jan 6th.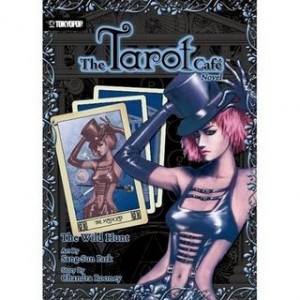 Friday , we interview Chandra Rooney about her experience writing the novel and you will have the chance to get a free copy of the book!
Sit back and enjoy!